NFL Scraps Maroon 5's Press Conference Ahead Of Super Bowl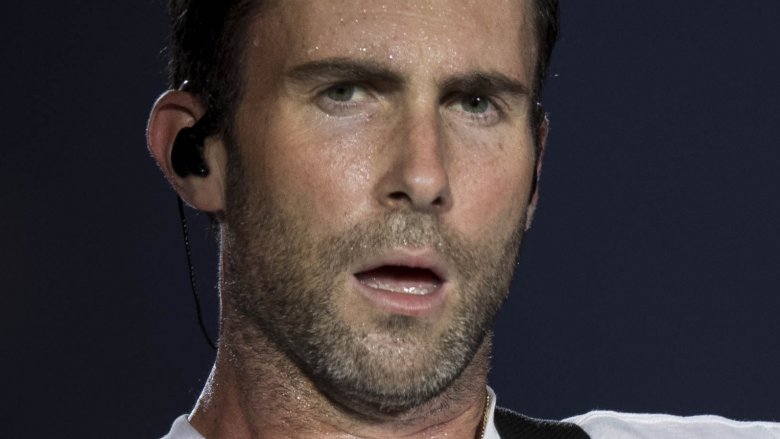 Getty Images
The NFL will not hold its annual press conference marketing this year's Super Bowl halftime show with Maroon 5.
On Tuesday, Jan. 29, 2019, the National Football League confirmed via its official Twitter account that Maroon 5 — the group scheduled to perform at the Super Bowl LIII in Atlanta, Ga. on Sunday, Feb. 3 — will not appear in a press conference ahead of the Super Bowl. In a statement, the NFL said, "Maroon 5 has been working hard on a Pepsi Super Bowl LIII Halftime Show that will meet and exceed the standards of this event," adding, "As it is about music, the artists will let their show do the talking as they prepare to take the stage this Sunday."
While in previous years it has been tradition for halftime artists to attend a pre-show media conference to take questions from the press about their upcoming performance, this year, the NFL will instead let a "social media and digital rollout" tease the show. The NFL's statement noted, "Starting with the Pepsi Super Bowl LIII Halftime Show announcement, we began a cross-platform rollout of behind-the-scenes footage and content from each of the halftime performers. Instead of hosting a press conference, this social and digital media rollout will continue through Sunday across our owned and operated media assets as well as through the platforms of the artists."
So what does Maroon 5 think of all this?  Well, the group didn't address the press conference drama publicly, but they did reference the 53rd Super Bowl on Twitter on Tuesday, Jan. 29. Posting a black-and-white photo of, presumably, stage gear, the group wrote, "#53M."
However, while the band may be headlining the event, Maroon 5 isn't the only act scheduled to perform at the big game, which will feature the Los Angeles Rams going against the New England Patriots. "Sicko Mode" performer Travis Scott and rapper Big Boi will reportedly join Maroon 5 on stage, as reportedly by CBS Sports.
It'd seem that the NFL's decision to cancel the annual press conference could be in response to the backlash the halftime show has recently faced. Many people, including celebrities, think it's disrespectful for the artists to work with the NFL due to the organization's response to its players' peaceful protesting by kneeling during the national anthem. Former 49ers quarterback Colin Kaepernick launched the #TakeAKnee movement in August 2016, a campaign designed to protest racial inequality in America. "I am not going to stand up to show pride in a flag for a country that oppresses black people and people of color," Kaepernick explained to NFL Media at the time. "To me, this is bigger than football and it would be selfish on my part to look the other way. There are bodies in the street and people getting paid leave and getting away with murder."
Kaepernick's movement incited a national controversy, with countless celebrities and politicians weighing in with their opinions. While many supported Kaepernick, others argued that the #TakeAKnee movement is unpatriotic (via CNN), a stance the NFL seemingly backed up when, in May 2018, the organization announced it will fine players who don't stand during the national anthem, according to NBC News. The decision to fine participants was temporarily put on hold in July 2018, as reported by The Washington Post. 
Since Maroon 5 was announced to headline the halftime show, many celebrities have spoken out against them. Comedian Amy Schumer, for instance, implored Maroon 5 to drop out given the controversy surrounding the NFL. "I think it would be cool if @maroon5 backed out of super bowl like @badgirlriri did," she wrote on Instagram, referencing singer Rihanna who reportedly rejected an offer to perform at the show (via Us Weekly).
Wild 'N Out star Nick Cannon took aim at Travis Scott, telling Raquel Harper of BET's Raq Rants (via TMZ), "I'm team Kaepernick all day." 
"To me, I call it cultural equity. We not mad at Big Boi ... he's for the people. But for someone like a Travis Scott, he gotta walk gingerly," Cannon said. "It's more about truly having integrity to who you are in your music and your art form. The people you choose to interact with."
The Super Bowl will take place on Sunday, February 3, 2019, starting 6:30 p.m. ET.