Young And The Restless Star Kristoff St. John Dead At 52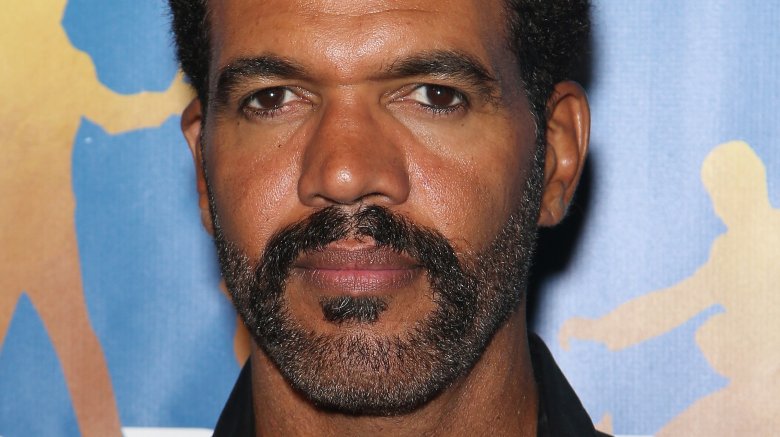 Getty Images
Soap opera actor Kristoff St. John, who starred on The Young and the Restless, has passed away.
TMZ reports that St. John was found dead in his home in California's San Fernando Valley on Sunday, Feb. 3, 2019. Sources told the celebrity gossip rag that a friend of St. John's visited the actor's home and discovered his body. Authorities, as well as the paramedics, were then called to the scene, where St. John was pronounced dead.
According to TMZ, there were no signs of foul play. An insider suggested to the publication that alcohol could have been involved in St. John's passing.
St. John was 52 years old.
The late actor's attorney, Mark Geragos, confirmed news of his client's death to USA Today.
Many may recognize St. John for playing Neil Winters on The Young and the Restless. According to his IMDb page, he started working on the show back in 1991, and, over the years, he'd appeared on over 1,600 episodes. For the role, he won two Daytime Emmy Awards and several nominations, as well as ten NAACP Image Awards, as noted by TMZ. However, St. John has also acted in a number of other projects, including TV series like Hangin' with Mr. Cooper, Charlie & Co., and The Bad News Bears.
St. John's son, Julian, previously took his own life in 2014, while seeking help at a mental health facility. According to HuffPost, Julian, who was 24 years old when he passed, suffered from schizophrenia. TMZ reported that he and his ex-wife, professional boxer Mia St. John, sued the facility for negligence and the suit was later settled.
In 2017, Kristoff St. John allegedly attempted suicide, resulting in his hospitalization. At the time, Mia spoke out, saying that her ex's heart was "broken" after losing their son (via Entertainment Tonight).
According to TMZ, after St. John died, Mia took to social media to accuse the facility where her son died of leading to her ex-husband's death. "THAT HOSPITAL KILLED OUR SON @TheArtofJulian," she reportedly wrote before deleting the post. "THEN MY HUSBAND @kristoffstjohn1. THATS WHAT HAPPENED! THEY KILLED MY FAMILY."
Our thoughts are with Kristoff St. John's loved ones during this difficult time.