Justin Bieber, Hailey Baldwin Open Up About Relationship Issues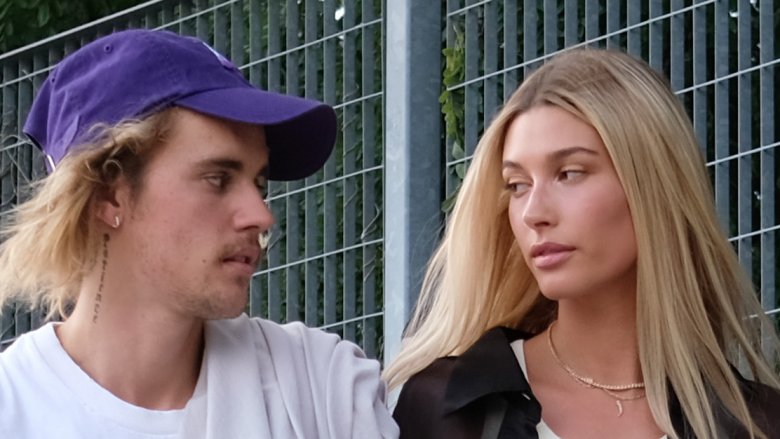 Getty Images
Pop star Justin Bieber and model Hailey Baldwin, who married in September 2018, spoke out about their romance in a new interview.
The celebrity couple sat down with Vogue magazine to talk about their famous relationship for an interview published on Thursday, Feb. 7, 2019. "The thing is, marriage is very hard," Baldwin admitted, telling the magazine, "That is the sentence you should lead with. It's really effing hard."
The two revealed that, after being just friends for some time, they'd previously dated one another in 2016 and things didn't go so well. "Negative things happened that we still need to talk about and work through," Baldwin revealed, regarding the "betrayal" that occurred. "Fizzled would not be the right word—it was more like a very dramatic excommunication. There was a period where if I walked into a room, he would walk out."
Bieber, 24, and Baldwin, 22, did not elaborate on their prior breakup, but shared that they reconnected at their church, Hillsong — a popular place of worship among Hollywood's elite. Still, the two have their differences, which could possibly be attributed to their opposite ways of dealing with things. "He'll say, 'I feel,' and I'll say, 'I think,'" she told Vogue. "I have to really dive deep and struggle to be in touch with my emotions. He gets there immediately." Bieber added, "I'm the emotionally unstable one."
The stars, who vowed to remain celibate until marriage while dating, are reportedly in therapy to strengthen their relationship, as Bieber noted that they "don't want to say the wrong thing" when having disagreements.
Like most newlyweds, Bieber and Baldwin also appear to be looking forward to their future together, though, they admit that it may be a few years before they decide to expand their family. "We're coming from a really genuine place. But we're two young people who are learning as we go," Baldwin stated, later adding, "We're going to change a lot. But we're committed to growing together and supporting each other in those changes."
Something tells us that, as long as they're always willing to put in the work for their relationship, these two are going to be just fine.