A Deep Dive Into Sherri Shepherd's Two Messy Divorces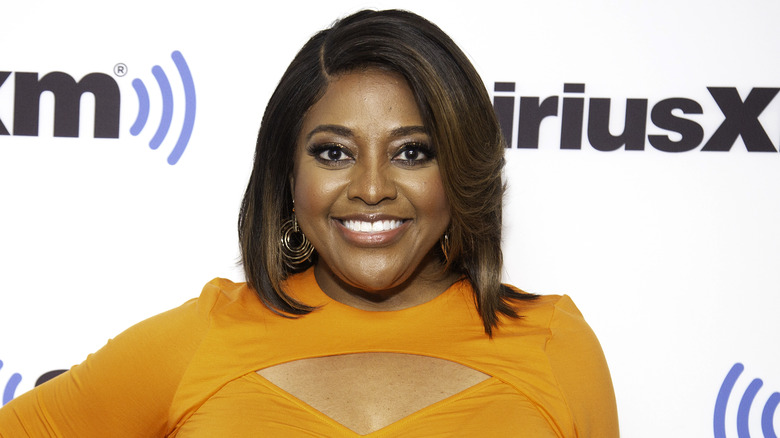 Santiago Felipe/Getty Images
"I'm single and ready to mingle, but no marriage! I've been celibate for four and a half years!" Sherri Shepherd proudly declared during a June 2022 episode of ABC's "The View." But while Shepherd is not looking to become a wife anytime soon, she has, in the past, given marriage a chance — two chances, actually. In 2001, Shepherd married for the first time to actor Jeff Tarpley. A few years into their marriage, the couple welcomed their son, Jeffrey Jr., in April 2005. However, shortly after their son's birth, Shepherd filed for divorce upon discovering evidence that Tarpley had an affair and impregnated another woman. Despite her unpleasant experience, Shepherd gave love another chance.
In August 2011, Shepherd walked down the aisle for the second time, saying her "I do" to television writer Lamar Sally. The couple tied the knot in an intimate Chicago ceremony featuring some of Shepherd's famous friends, including Niecy Nash and Yvette Nicole Brown. "Second chances really do happen, and I got mine," Shepherd gushed to Life&Style (via ET).
After a mere three years of supposed marital bliss, Shepherd and Sally called it quits in 2014. And just like her first rodeo, this divorce wasn't short on its own brand of drama.
Jeff Tarpley accused her of neglecting their son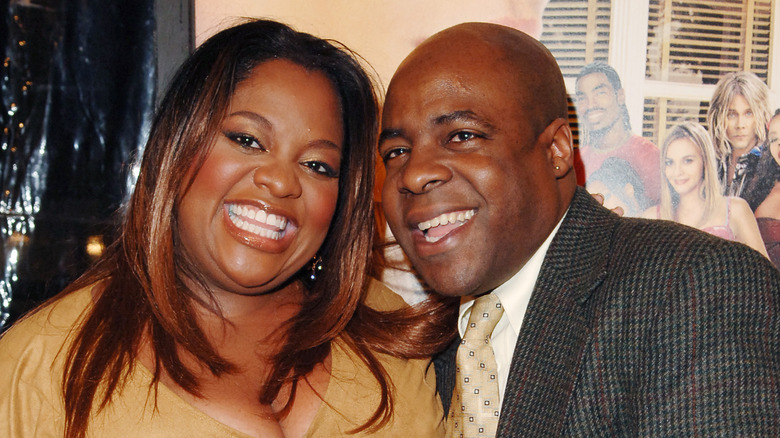 Jon Kopaloff/Getty Images
Following their split, Sherri Shepherd found herself caught in a lengthy child custody battle with Jeff Tarpley. Back in 2014, Tarpley filed a lawsuit against Shepherd, accusing her of being a bad mother to the couple's 9-year-old son, Jeffrey. In his filing, Tarpley requested physical custody of Jeffrey, with no visitation rights for Shepherd. Claiming Shepherd worked seven days a week, Tarpley alleged his ex-wife neglected their young son and deprived him "access to basic educational needs, a nurturing and loving environment, and care that Jeffrey so desperately needs," per People. In the lawsuit, Tarpley claimed that the "Sherri" host often left Jeffrey with nannies, resulting in the little one's inability to perform basic things like reading and tying shoelaces.
Responding to his claims, Shepherd described Tarpley as an absentee father, adding that he was in no position to get full physical custody of their son. After months of back and forth in court, Shepherd was awarded full custody of Jeffrey, with a judge noting that "there has not been a material change in circumstances" to grant Tarpley's request for full custody, according to a report by TMZ.
Despite their contentious battle, however, Shepherd ensures Jeffrey has a close relationship with his father. "For me, I always make sure Jeffrey's father is a hero in Jeffrey's eyes. Because all of the craziness has nothing to do with Jeffrey," she once said on "The Wendy Williams Show, per The U.S. Sun.
Sherri Shepherd child support battle with Lamar Sally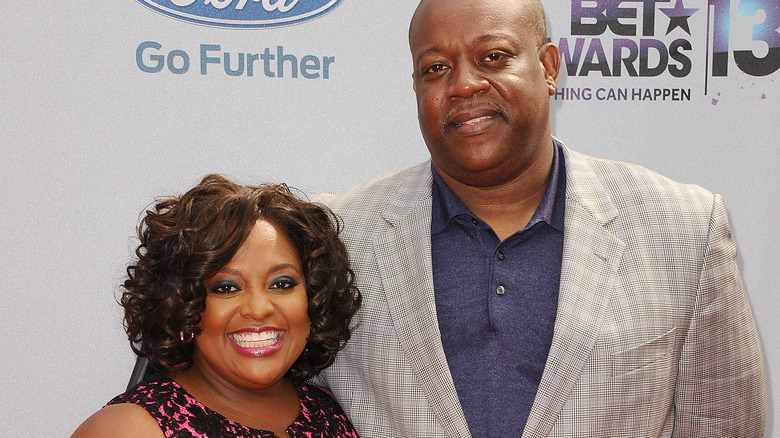 Jason Laveris/Getty Images
Amid the child custody battle with Jeff Tarpley, Sherri Shepherd was entangled in a separate drama with her second husband, Lamar Sally. At the time of their split in 2014, Shepherd and Sally were expecting a baby through surrogacy. Though Sally's sperm was used to conceive the baby, Shepherd was not biologically involved as a donor egg was used. Following the baby's birth in August 2014, the television personality requested to have her name removed from the birth certificate, claiming that she was defrauded into agreeing to the surrogacy, according to TMZ. After months in the court, a judge ruled against Shepherd's request, and the star was subsequently ordered to pay $4100 in child support.
Shortly after the ruling, Sally filed another lawsuit, asking to be paid more in child support due to Shepherd's increased earnings. In January 2017, Shepherd snagged up victory after a California court denied Sally's request for increased child support payment. "The amount of child support Shepherd is currently paying her ex-husband is more than New Jersey has required her to pay, so if Sally wanted to revisit the matter in a New Jersey court, he would likely face having his payments reduced substantially," a rep for the "Sherri" host told People at the time.
Though Shepherd remains the child's legal guardian, the television host is not involved in raising him. "I've just chosen to take myself out because I think it's worse for a child with two parents not getting along," Shepherd once said of her decision, per Page Six.