Jessica Simpson Sparks Backlash Over Family Outing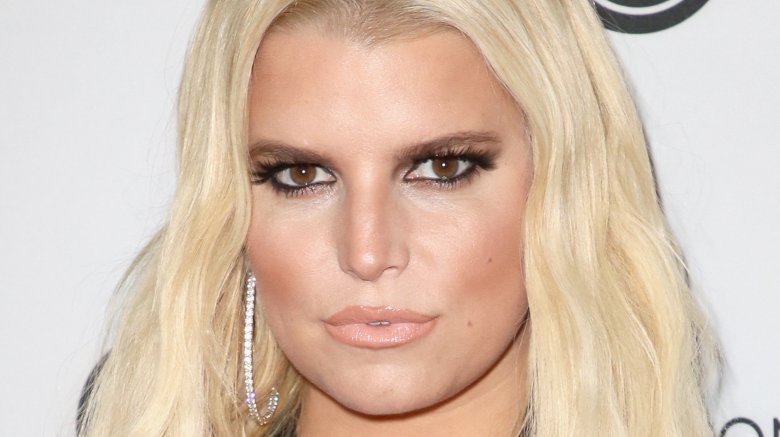 Getty Images
Former pop star Jessica Simpson is the latest celeb to face a nasty round of backlash on social media.
On Wednesday, Feb. 20, 2019, the "I Wanna Love You Forever" singer took to Instagram to share some sweet snapshots of her family enjoying a trip to SeaWorld last weekend. Alongside marine animal and water emojis, Simpson's slideshow included pics of her kiddos, 6-year-old daughter Maxwell and 5-year-old son Ace, happily meeting a dolphin.
Given SeaWorld's controversial history over its alleged treatment of wildlife kept in captivity, as portrayed in the 2013 Netflix documentary Blackfish, Simpson might've foreseen how these seemingly innocent photos would understandably create a fuss among her 4.5 million followers. However, as the old saying goes, hindsight is 20/20. And, soon enough, the "With You" singer's post was flooded with comments from animal lovers and activists.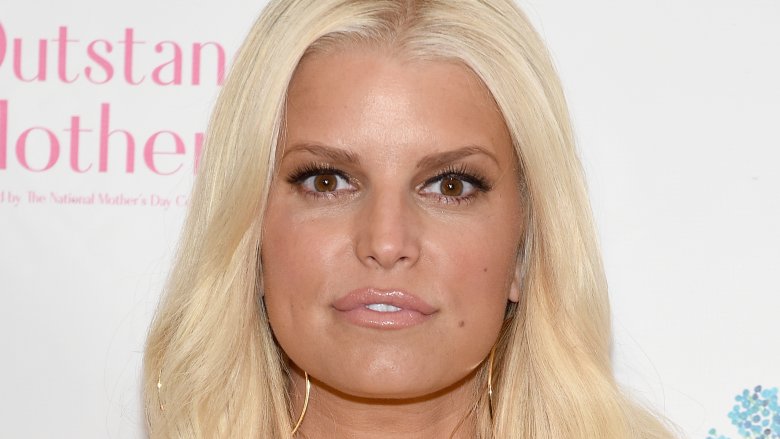 Getty Images
"Have you not seen Blackfish?" one social media user, for example, wrote (via Cafe Mom). "This is so sad to see. Animal abuse." Meanwhile, another person shared a crying face emoji, writing, "Please watch Blackfish and I promise you will never return to [SeaWorld]."
While it seems most fans simply wanted Simpson to rethink her support of SeaWorld, other critics went straight for the mom-shaming. "Animals are not your toy or subject of amusement. You should be ashamed for supporting SeaWorld and teaching your kids that," one person wrote. "How disappointing." Meanwhile, another Instagram user shared, "As if people still actually support SeaWorld! Shocked to see this being promoted by such a public figure! If you love and care about animals, you [wouldn't] support their exploitation and suffering."
For its part, SeaWorld previously claimed that the Blackfish documentary was "inaccurate and misleading" in a 2013 statement to CNN, while emphasizing its ongoing commitment to conservation efforts. While this doesn't seem to have done much to ease people's criticisms and concerns of the park, some social media users notably shared their support of the company in response to Simpson's post. "Thank you for supporting SeaWorld!" one fan, for example, commented (via Yahoo!). "They're an amazing organization dedicated to animals in their care and in the ocean!"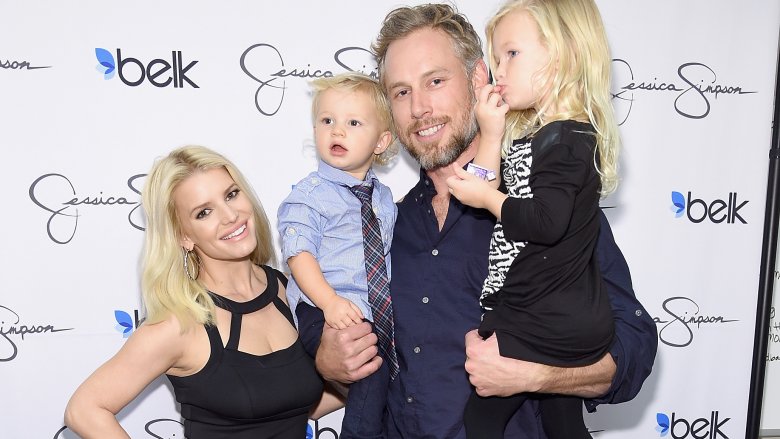 Getty Images
Backlash over Simpson's support of SeaWorld isn't the only reason she's made headlines in recent weeks. As Nicki Swift previously reported, fans grew concerned for the 38-year-old celeb mom, who's currently expecting baby no. 3, after she shared a health update on Instagram in mid-January 2019. At the time, she asked for advice on how to reduce swelling alongside a close-up snap of her swollen left foot.
Readers may remember that Simpson and her husband, former NFL player Eric Johnson, previously announced that they were expecting their third child together last September. "This little baby girl will make us a family of five," the singer-turned-fashion mogul wrote to her fans at the time. "We couldn't be happier to announce this precious blessing of life."
Since then, Simpson has continued to candidly keep her fans up-to-date on her pregnancy struggles. "All you moms out there know what it feels like to have your face feel bloated and swell during pregnancy," she wrote in a since-deleted Instagram post on Thursday, Feb. 21. While teaming up with Teamiblends, she went on to call the company's natural green tea detox mask "a serious lifesaver right now" as she's continued to deal with this pregnancy symptom. In the post's accompanying video, Simpson said (via Yahoo! Lifestyle), "Right now my face feels bloated and sluggish, and I just want a mask to tighten things up."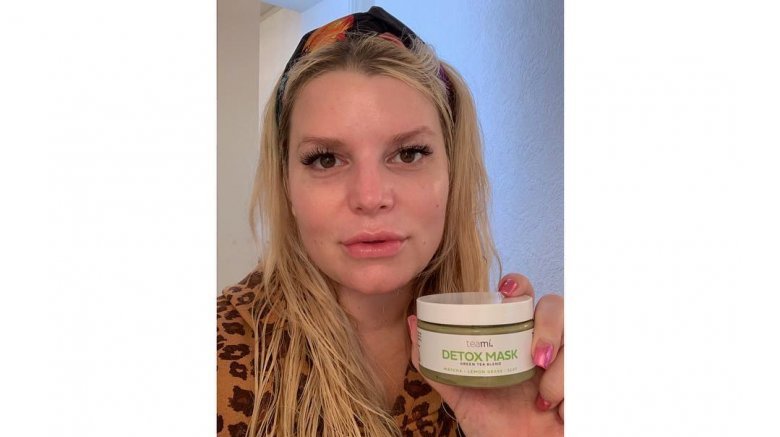 Instagram
Unfortunately, Yahoo! Lifestyle reports that online trolls quickly descended upon to comments section to remark on Simpson's appearance. While one person apparently posted some elephant emojis, another wrote, "Holy cow your face does not feel bloated, it is! You are bloated!" Yeesh, talk about unnecessary.
For her part, it doesn't sound like the recent criticism targeting Simpson has been getting her down. Earlier this week, she shared a cute pic of her son and daughter in their school uniforms, writing, "Stop growing up!" 
Of course, fans of the '90s pop star will already know just how much motherhood has meant to her. In May 2018, Simpson told Us Weekly, "Being a mother is the best opportunity and challenge I've ever been blessed with in life ... These little innocent kids teach me so much about life."