A-Rod Had A Seriously Awkward Moment At The Oscars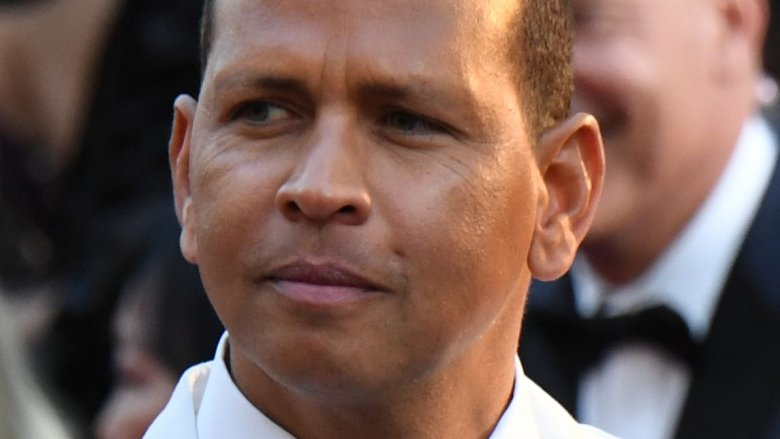 Getty Images
A-Rod attended the 2019 Oscars with his lady love, singer Jennifer Lopez, and he had an... off moment while on camera.
Alex Rodriguez stood by Lopez's side during an interview with Ryan Seacrest, and, for once, he kept his eyes off of his famous girlfriend, as reported by Page Six. According to the publication, Rodriguez may have been avoiding looking at J.Lo because of her mirrored Tom Ford dress, which may have been blinding him with bouncing light. So, instead of making eye contact with the A Second Act star, he focused his attention straight ahead at the camera and kept them there as the camera panned away at the conclusion of Seacrest's interview with the happy couple. The whole time, Rodriguez kept a bright smile plastered to his face.
Of course, maybe Rodriguez was also a little nervous, though it's hard to image the Major League Baseball legend being intimidated at any high-profile event. He's a sports superstar and in a serious relationship with Jenny from the Block! But still, everyone gets nervous sometimes. Rodriguez admitted to having butterflies before going to the event, noting in a video on social media that it was his first-ever Oscars, while it was Lopez's "20th Oscar or something like that." He added, "I'm very excited. I'm nervous. I feel like I'm a rookie about to play my first game."
And though he's attended big industry events before like the Grammys, Rodriguez reportedly appeared "delightfully out of place" at the 91st Academy Awards, according to USA Today. While he and Lopez were taking photos on the red carpet ahead of the ceremony, Rodriguez apparently "wandered off" and Lopez had to call him back to her so that they could continue posing for press photographers. While walking back to Lopez, Rodriguez was seen quickly patting his stomach — what USA Today called the "belly drums" — seemingly out of nervousness.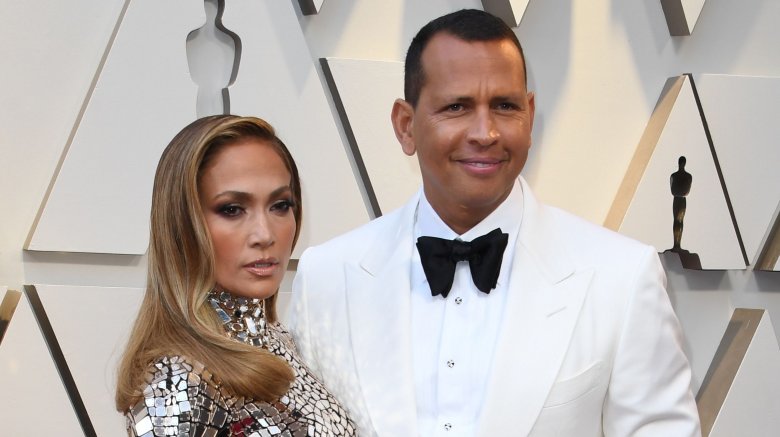 Getty Images
Though Rodriguez wasn't nominated for anything — he's an athlete, remember? — there was some pressure on him to impress at the Oscars. During Rodriguez and Lopez's interview with Ryan Seacrest, the Live with Kelly and Ryan co-host told the celeb couple, who's been dubbed J-Rod, that "so many people were excited to see" the pair walking the red carpet. And who could blame fans? Rodriguez, 43, and Lopez, 49, always shine on the red carpet. For this event, Rodriguez certainly brought his A-game, as he wore a tuxedo by Tom Ford featuring black pants, a crisp white jacket, and a black bowtie (via Just Jared).
ABC News dubbed Rodriguez and Lopez to be "#CoupleGoals" at the Oscars, rivaled only by the likes of fellow celeb couples Kelly Ripa and Mark Consuelos, Bradley Cooper and Irina Shayk, and Jason Momoa and Lisa Bonet.
Despite Rodriguez's initial nerves, he appeared to have enjoyed himself at the Hollywood event, as he shared videos throughout the night with his Instagram followers. He also attended the Vanity Fair Oscar party after the awards show, where he and Lopez debuted new outfits. While Rodriguez kept things sharp and classic with a black tuxedo, Lopez wore a stunning blue strapless dress by Zuhair Murad that featured "metallic shell pleats along the bodice, along with a leg slit," as noted by Elle.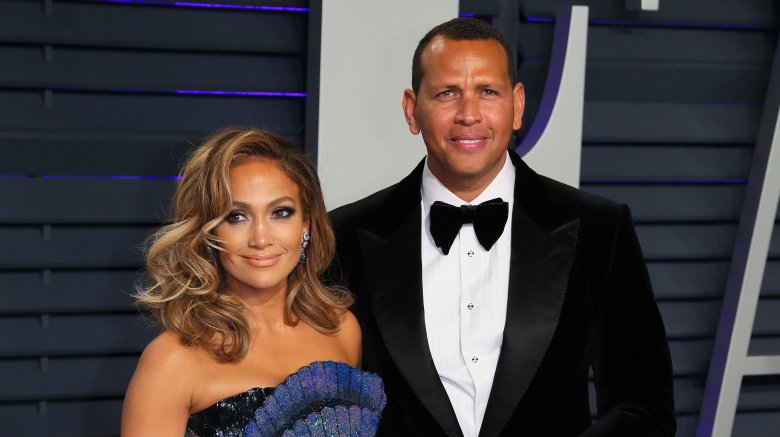 Getty Images
At the after party, Rodriguez shared a clip of Lopez dancing while walking a red carpet with him on his Instagram Stories, writing, "I need dance lessons ASAP." We're pretty sure that if Rodriguez asks Lopez for some dancing tips, she'd happily oblige. After all, the two celebs have been together now for over two years. They celebrated their two-year anniversary in early February 2019, with each sharing pictures of one another on social media. Alongside a series of photos on Instagram, Lopez wrote, "Two years of laughter, Two years of fun, Two years of adventures, Of excitement of growing and learning, Of true friendship, And so much love."
She continued, "You make my world a more beautiful safe and stable place."
On his own Instagram, Rodriguez also penned a sweet message to his love. "I can't believe it's been two years. Only 730 days, which have flown by, but it feels like we have been together forever," he stated, in part. "We are meant to be, and how much you mean to me cannot be put into words."
Could these two be any cuter?