Who Luke Perry Left His Massive Fortune To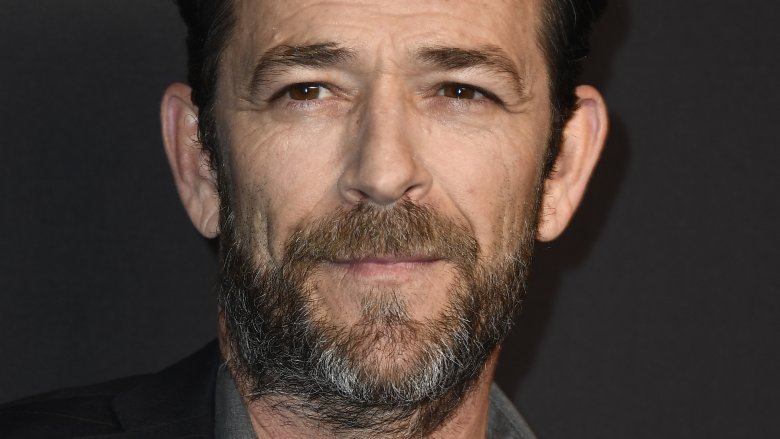 Getty Images
The late Luke Perry was a successful actor, having first made it in Hollywood with the popular teen soap Beverly Hills, 90210. Beyond his role as Dylan McKay, he also gained fame by acting in the likes of the Buffy the Vampire Slayer film, The Fifth Element, and Riverdale. So, with a great number of projects under his belt — IMDb lists 95 credits to his name — it's not a surprise that Perry was able to accumulate some serious money over the years. According to Celebrity Net Worth, Perry had an estimated net worth of $10 million when he passed away.
So, after Perry's too early death, just who will received the millions that he left behind? Well, a source told Radar Online that Perry created a will "several years" before his untimely passing, Apparently, after he had a "cancer scare" in 2015, during which time "precancerous growths" were found during a colonoscopy (via Fox News), he "didn't want to leave anything to chance." The insider revealed that Perry left all of his money to his two children, his 21-year-old son Luke — a professional wrestler known as Jungle Boy Nate Coy — and his 18-year-old daughter Sophie.
"Luke loved his kids more than life itself," a source explained to Radar.
While there may be a plan for where Perry's finances and possessions will go, there reportedly isn't a clear plan as to what his family will do in regards to laying Perry to rest. The source noted, "But as far as a funeral is concerned, it is just too soon to tell what is going to happen. Everyone is in so much shock right now that they are scrambling to cope with themselves emotionally," adding, "As of right now, they have not decided on any of that."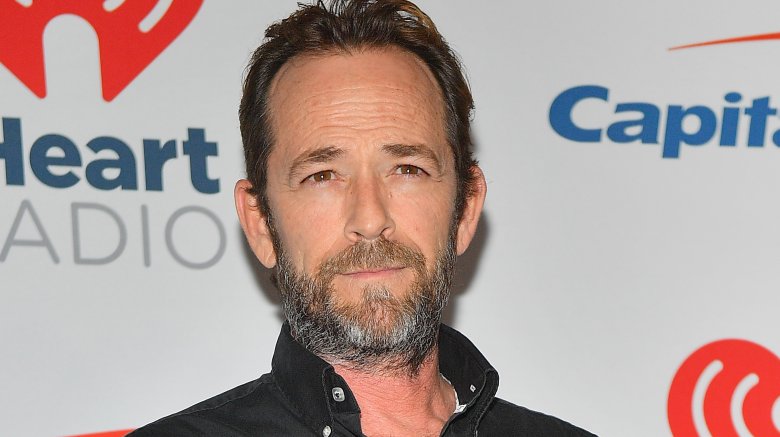 Getty Images
Luke Perry passed away after suffering a "massive stroke" on Feb. 27, 2019, as reported by TMZ. While he was initially said to have been responsive when paramedics arrived at his home, his condition reportedly "deteriorated." At the hospital, Perry was reportedly sedated in an effort to "give his brain a fighting chance to recover from the trauma of the stroke" (via TMZ), but unfortunately the damage Perry sustained from the stroke was too severe. According to Radar Online, Perry suffered a second stroke in the hospital, which is what reportedly what caused his death on March 4. He was 52 years old.
According to TMZ, Perry was surrounded by loved ones before he passed, including his children and their mother and his ex-wife, Minnie Sharp. People reports that daughter Sophie rushed to her father's side in Los Angeles, traveling from Africa, where she'd spent a month in Malawi.
At his side in the hospital, Perry's fiancée, Wendy Madison Bauer, was also there, along with Perry's mother Ann Bennett, stepfather Steve Bennett, brother Tom Perry, sister Amy Coder, and others. Following Perry's passing, his rep told Radar, "His family appreciates the outpouring of support and prayers that have been extended to Luke from around the world, and respectfully request privacy in this time of great mourning."
In lieu of flowers, Perry's family has reportedly asked that people donate to Fight Colorectal Cancer and St. Jude's Children's Hospital.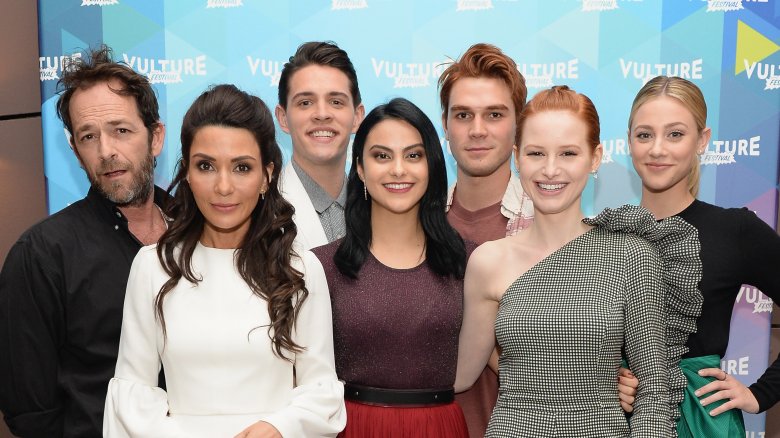 Getty Images
Since Perry's passing, many celebrities, including Perry's Riverdale co-stars, have spoken out to publicly grieve the actor's death and offer their condolences to his family. Lili Reinhart, who plays Betty Cooper on the CW show, tweeted, "I'm finding it hard to grasp that he will no longer be around to give long hugs and share his wisdom and kindness with all of us. I'm thinking of his family. His children. I pray for them to heal and find peace in this devastating loss." She added, "I just can't believe it."
Casey Cott, who plays Kevin Keller on Riverdale, posted, "I'm totally heartbroken. Luke took me under his wing the day I was cast and made me feel like I belonged. He was the most generous, wise soul with unmatched kindness. He treated everyone with love and joy. We had so much fun. Praying for his family."
Riverdale also shut down production on the show, as, presumably, castmates and crew mourn, according to Variety.
Our thoughts are with Luke Perry's loved ones during this difficult time.