What Gayle King Admitted About R. Kelly's Girlfriends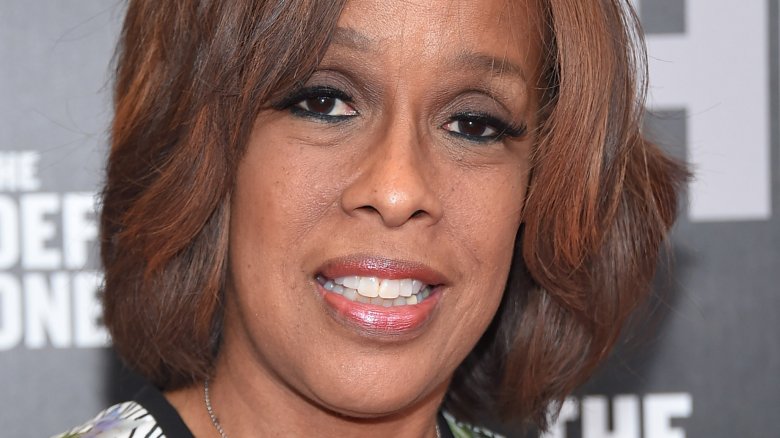 Getty Images
TV journalist Gayle King spoke with disgraced singer R. Kelly's girlfriends — yes, girlfriends — in an interview that aired on CBS This Morning on Thursday, March 7, 2019. And she had something to say about the whole ordeal.
Speaking with her CBS colleagues after the interview, King revealed that she wanted to help the women, 21-year-old Azriel Clary and 23-year-old Joycelyn Savage, as her maternal instincts kicked in while speaking with them. "I just wanted to say as a mother, 'Get your things. Let's go,'" she said. She continued, noting that she wanted to say to Clary and Savage, "You are 21, you are 23, and he is 52 years old."
She went on, "I know many people believe that age is just a number — when you're looking at these women they ... parrot ... a lot of what he is saying."
Clary and Savage's parents reportedly believed that the women have been brainwashed by Kelly. Kelly stands accused of 10 counts of aggravated criminal sexual abuse involving four women, three of whom were minors at the time of the alleged incidents (via People). He's also long been rumored to have pressured women into sexual relationships, often women younger than 18 years of age, and to have started a sex cult (via NPR). Kelly has maintained his innocence.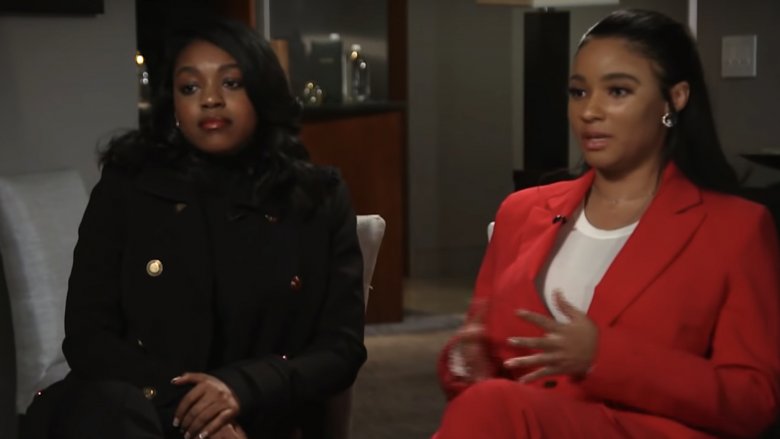 YouTube
In regards to her parents' claims and to the allegations against Kelly, which were highlighted in the Lifetime documentary Surviving R. Kelly, Clary told King, "Negativity sells. Gossip sells. Rumors are what sell."
Attorney Michael Avenatti, who represents Clary's mother and father (Alice and Angelo Clary), released a statement regarding her behavior, as reportedly by CNN. "Azriel Clary is suffering from years of mental abuse and manipulation by R. Kelly," he said. "Azriel and Joycelyn Savage have been manipulated and convinced by him to lie to protect him from serious criminal charges."
In response to Azriel Clary's claim that her parents encouraged her to start a relationship with Kelly in hopes to blackmail the singer in the future and that they're currently only after receiving money from Kelly, Avenetti stated, "Azriel's parents never attempted to blackmail anyone and never suggested their daughter take nude photos or sexual videos. These are absolute lies fabricated by R. Kelly and we have evidence to show that these claims are bogus."
Clary's father also called King to "apologize" for how his daughter acted during their interview. "That is not the daughter I raised. I do not know that girl. I'm so sorry," Clary's dad said, as King shared during an appearance on The Late Show with Stephen Colbert on Thursday, March 7.
Lawyer Gerald Griggs, who represents Joycelyn Savage's parents, also denied their daughter's claims that they sought a payout from Kelly. "At no point have the Savages requested any money from Mr. Robert Sylvester Kelly, they have never received any money from Mr. Robert Sylvester Kelly, they don't want any money from Robert Sylvester Kelly," Griggs stated.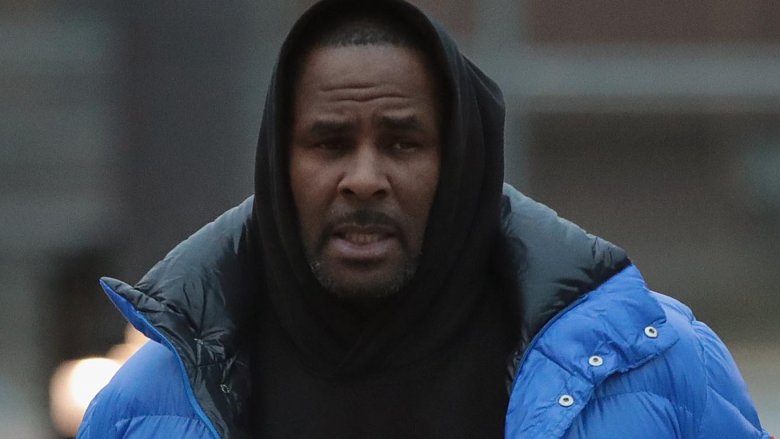 Getty Images
According to Gayle King, R. Kelly was present while she spoke with Clary and Savage. Though the R&B artist was reportedly around the corner, King said that he would "cough very loudly," presumably in an effort to make sure Clary and Savage knew he was listening. And the coughs apparently often happened when King asked the women questions that Kelly didn't like, as she shared on The Late Show with Stephen Colbert.
Kelly also reportedly attempted to stop her interview with his girlfriends, asking members of her crew if he should interrupt, but he ultimately never did.
Regarding her one-on-one interview with Kelly himself, King expressed surprise that the public's negative view of his apparent habit of entering relationships with younger women wouldn't give him pause before dating other younger women in the future. "He keeps saying that 'I didn't do anything wrong, that all these women are lying,'" King told host Stephen Colbert. "I go everybody is lying except for you? You know, that just defies logic."
Commenting on Clary and Savage's relationship with Kelly, King told her CBS This Morning co-hosts, "It's a bad situation. I think one day years from now, everybody will look back on this and say it's very sad, very tawdry, and just very very ugly."