Why Mark Harmon Is Taking A Break From NCIS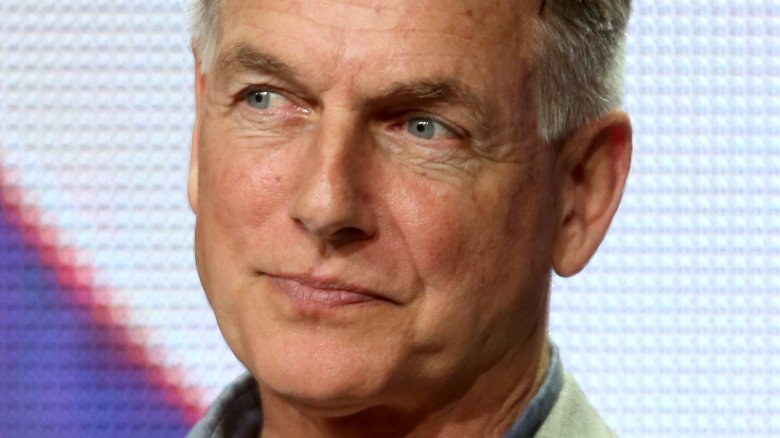 Getty Images
Actor Mark Harmon, who stars as Special Agent Leroy Jethro Gibbs on NCIS, is reportedly stepping back from the hit CBS series.
Radar Online reports that Harmon is taking off from working on the crime series in order to spend some much-needed time with his wife, Mork & Mindy's Pam Dawber. According to the celebrity gossip site, the couple plan on visiting several countries as a way to celebrate their 32nd wedding anniversary. A source told Radar that Harmon and Dawber want to travel to Italy, Spain, Portugal, France, and Germany in the spring, in an effort to "put the spark back in the marriage."
The insider noted that two Hollywood actors, who are allegedly seen as a "perfect couple," will "put family first and take time for themselves!"
The source shared, "They're closer than ever, even after all these years." Adding that they've been through everything together, the insider explained, "Pam's been Mark's rock through family dramas, court battles and on-set wars with his costars."
And apparently, this international trip will be happening regardless of whether or not NCIS is renewed for a 17th season. Though, if the series is renewed, it's likely Harmon will return to the show to continue on with the series. Speaking with People magazine in an interview published in February 2019, Harmon shared that has absolutely no plans to leave his character, Agent Gibbs, behind anytime soon. "I've always thought if there's ever a time where the writers are walking into the room and going 'I don't know what to do,' then I think we all have to look at each other and call it a day," Harmon shared. "But we're not there yet."
Regarding the show's popularity — it's routinely secured 12 million viewers each week — Harmon said, "We're doing better ratings this year than last, which for a show of this age is sort of remarkable."
He also noted that, when it comes to NCIS, he's in it for the long haul. "That commitment is part of what I signed up for; I know when this show ends that's it — there won't be anything else like this for me," he explained.
And while he admitted that "nothing goes on forever," he told People that "you've got to respect what this show is doing, 16 years in, and how it's doing it, and the people who are there punching in every morning and building what this is." He went on, "There's a tremendous about of pride there, so I see no reason to leave."
So, NCIS fans, you can breathe a sigh of relief because Agent Gibbs isn't going anywhere — at least, not if Mark Harmon has anything to say about it.
With the threat of Harmon walking away from NCIS for good out of the way, we can all focus instead on Harmon's long relationship with Pam Dawber because, well, it's a good one.
Harmon and Dawber married back in 1987, as noted by Country Living, but neither has opened up much about their romance over the years. "We're not trying to keep something secret, but if you don't want it totally exploited by the press, you have to," she explained to People magazine that year.
When prompted to reveal the secret to their successful marriage — it's not every day a Hollywood romance makes it past the three-decades mark — Harmon remained humble, noting that the only advice he can give is to make sure both people in the relationship are mature. "We were both in our thirties when we got married, so hopefully the stupid stuff we did earlier," he shared with People. "That's probably the closest I have to what the key is." Not bad advice.
While Harmon and Dawber, who share sons 30-year-old Sean and 26-year-old Ty, are marking their 32-year anniversary with a European vacation, they also celebrated their 30th anniversary in a big way. According to Radar Online, the two renewed their vows in 2017. "Mark and Pam wrote their own vows and there was not a dry eye while they were being said," a source told the gossip rag at the time. "Mark and Pam spent the afternoon together afterwards, it was one of the few times Mark actually asked for a day off!"
Clearly, these two are head over heels for one another — and we don't see that changing anytime soon!