Lori Loughlin Wanted For Alleged Part In Major College Admission Scam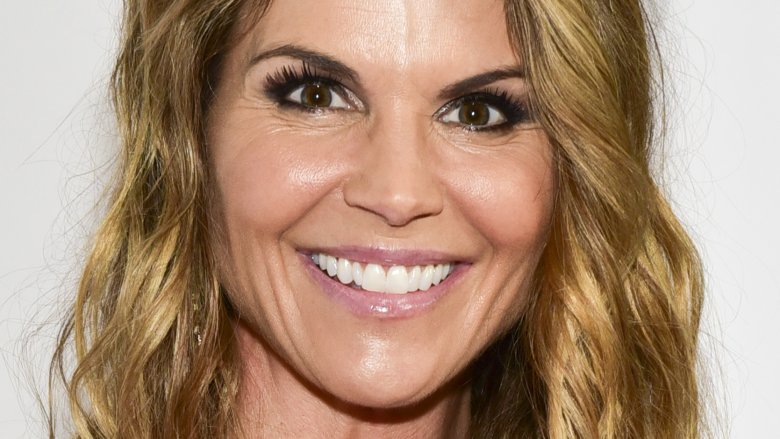 Getty Images
Actress Lori Loughlin found herself in huge trouble with the law on Monday, March 11, 2019, resulting in her being wanted by police. And we're pretty sure that no one saw this scandal coming.
Radar Online reports that the Full House star was indicted on charges of "conspiracy to commit mail fraud and honest services mail fraud" on March 11, and a warrant for her arrest was released. However, at the time of this writing, Loughlin, 54, has not yet entered police custody, as she's reportedly "out of the country," as Christina Dilorio-Sterling, the spokesperson for the United States Attorney's Office for the District of Massachusetts, shared with Radar. Dilorio-Sterling added, "She was contacted by federal authorities and told to turn herself in."
According to People, court records that were unsealed on Tuesday, March 12 showed Loughlin to be one of 50 people, including fellow actress Felicity Huffman, who were accused of participating in a country-wide scam related to getting students into some of the nation's most prestigious colleges. Many of the accused reportedly paid significant bribes to get their children into the universities of their choice, such as Yale, Stanford, and Georgetown. University coaches and exam administrators were also reportedly indicted, as well.
TMZ reports that the alleged scam was discovered after authorities learned that a businessman in California — allegedly a man by the name of William Rick Singer who created a fake nonprofit as a front for the scheme — was being paid bribes by parents that he'd "funnel" to an "SAT or ACT administrator or a college athletic coach." Those people would then reportedly hire someone to take the student's exams or correct their answers before the exams were submitted or they would make a "fake profile that listed the student as an athlete."
A release from the U.S. Attorney's Office in Massachusetts stated (via People), "Dozens of individuals involved in a nationwide conspiracy that facilitated cheating on college entrance exams and the admission of students to elite universities as purported athletic recruits were arrested by federal agents in multiple states and charged in documents unsealed on March 12, 2019, in federal court in Boston."
Reports indicate that Loughlin and her husband, Mossimo founder Mossimo Giannulli, allegedly paid $500,000 so that their daughters would be "designated as recruits for the crew team" at the University of Southern California, according to TMZ. But neither daughter reportedly "participated" on the crew team. 
People notes that feds found emails that implicated Loughlin in the cheating scheme. She's expected to turn herself in at the Central District Court during the afternoon of March 12, after her flight lands in Los Angeles (via CNN).
An investigation into the scam is reportedly still ongoing, as reported by USA Today. The investigation is said to have launched ten months before the indictments and was allegedly called the code name "Operation Varsity Blues" by the feds. It was reportedly started after feds learned of a possible "large-scale elaborate fraud" while working on an unrelated investigation.
USA Today also reports that the many students who benefited from the scam reportedly didn't know about it.
As noted by The New York Times, Lori Loughlin and Mossimo Giannulli's daughter Olivia Jade Giannulli had previously faced hate online after she said in a video on her YouTube channel that she was really only interested in going to college for the experience of "gamedays" and "partying." She added, "I don't really care about school, as you guys all know."
She later apologized for her words in another video, calling what she'd said "stupid" and "ignorant." She said, "I'm not like that. And I didn't mean it that way," adding, "I know that it's a privilege and it's a blessing and I'm really grateful."
Since she started college, Olivia, 19, has reportedly been making money off of her experience as a university student, as she's had multiple sponsored posts on social media with companies like Amazon's Prime Student and Smile Direct Club.
At the time of this writing, it's too soon to tell just what potential sentence Lori Loughlin might face for her alleged involvement in the nationwide college scam.