Lori Loughlin's Daughter Criticized Following Alleged College Admissions Scam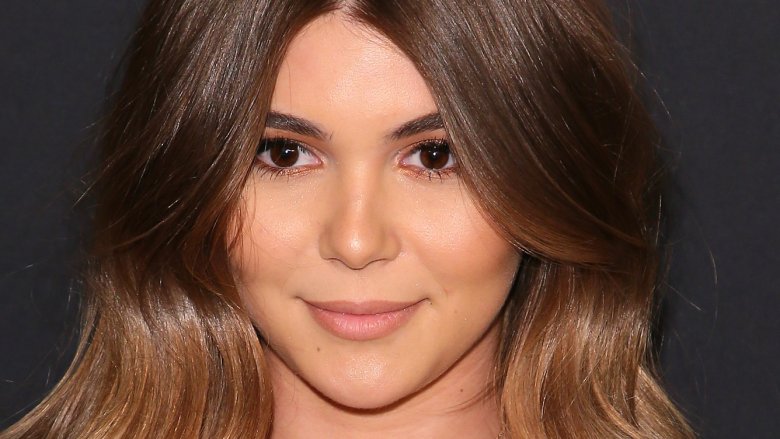 Getty Images
Lori Loughlin's daughter Olivia Jade Giannulli has been hit with hate online after her famous mother and designer father, Mossimo Giannulli, were indicted for alleged bribes that may have gotten their two children into the University of Southern California.
According to Page Six, Olivia and her sister were admitted to college after her parents allegedly paid a total of about $500,000 to have them "designated as recruits to the University of Southern California crew team," despite neither girl reportedly having experience with the sport. Her parents were just two of dozens of people who were indicted on charges related to a nationwide college admissions scam involving the bribing of university sports team coaches and SAT/ACT administrators.
Following Lori Loughlin and Mossimo Giannulli's indictments, people took aim at their youngest daughter, who is a popular YouTuber with over 1.9 million subscribers on her channel.
She's also an Instagram influencer with over 1.3 million followers. In response to news that Olivia's parents allegedly bribed people to get her into college, one social media user wrote (via Page Six), "How about you put some effort into using your brain instead? Maybe that way you could get into USC by your own merits." Possibly referencing Olivia's previous statement that she didn't "really care about school," the person continued, "Or how about being happy with wherever you got to go to continue your education because that in itself is a privilege. Your family disgusts me."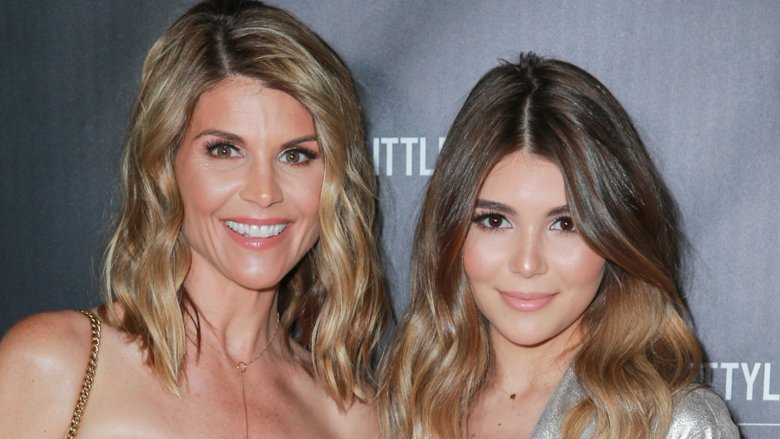 Getty Images
As some fans of Olivia's may remember, she posted a video titled, "basically all the tea you need to know about me (boys, college, youtubers," in August 2018, in which she essentially said that she was going to school to party. Explaining that she'd still be working while at college, she stated, "I don't know how much of school I'm gonna attend, but I'm gonna go in and talk to my deans and everyone and hope that I can try to balance it all. But I do want the experience of game days, partying. I don't really care about school, as you guys all know."
This admission understandably led to some backlash from fans, which caused Olivia to release a video apologizing for what she'd said. In the YouTube video "im sorry," Olivia told her followers, "I'm not like that, and I just didn't mean it that way. ... I just genuinely want to say I'm sorry for anyone I've offended by saying that. I know that it's a privilege and it's a blessing and I'm really grateful." She also added, "A lot of people like to attack me for the way I've grown up cause it's really different from a lot of people. And so anything I say that's even remotely ignorant or bratty or something that I genuinely don't mean, it gets so much backlash."
But that apology didn't seem to matter much to many people after Olivia's parents were caught for their alleged part the college admissions scheme. "Your mom bought your way into school, one you had no interest in attending other than partying," someone wrote in a comment on one of Olivia's YouTube videos (via Page Six). "You are everything that's wrong with our wealth inequality plagued society today. #shame."
And we're sure it didn't exactly help things when people learned that Olivia admitted in a Zach Sang Show interview in March 2019 — just days before her parents were indicted — that she went to college "mostly because [her] parents really wanted [her] to go."
However, some people have come to Olivia's defense, noting that, according to reports, some of the students that benefited from the admissions scandal were not aware of the apparent scheme. "It says in the article most kids were not aware that their admission was contingent on bribes. Y'all don't know if she was aware of this!" one person posted on Instagram, according to Page Six. "Cut her some slack. Maybe she didn't know."
Still, it likely doesn't sit well for most people that Olivia may have only gotten into college because of her parents' bribes ... and the fact that she presumably made money off of her college experience via sponsored Instagram posts with Amazon's Prime Student and Smile Direct Club probably only makes the whole situation that much worse.
Even if Olivia didn't know anything about the alleged bribes to get her into college, we're not so sure she'll emerge scot-free from this scandal.