What Really Went Wrong On Castle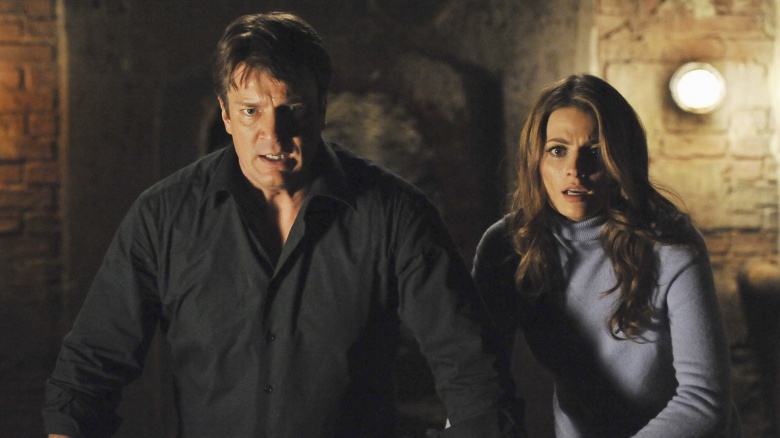 Getty Images
Castle was one of ABC's steadiest performers for years, but following a flurry of head-scratching headlines and behind-the-scenes drama, the network abruptly canceled the crime drama after an eight-season run. Where did things go wrong? Well, it's complicated.
Stana Katic was kicked off the show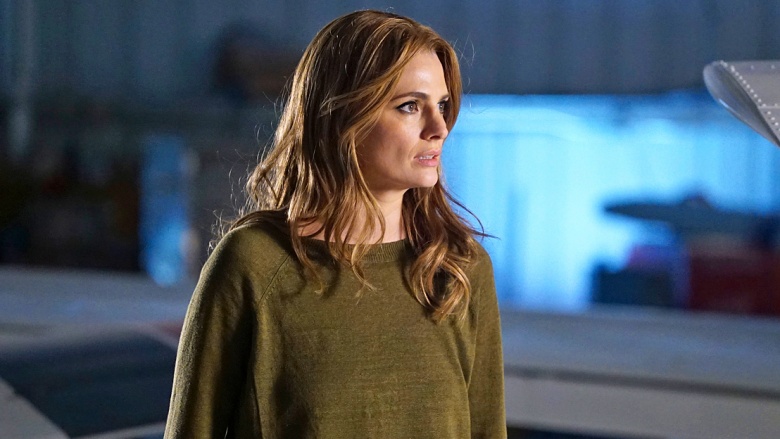 The first sign that something was amiss on the set of Castle came in April 2016 when ABC abruptly opted not to renew star Stana Katic's contract for a ninth season. According to Deadline, the decision was made due to "budgetary reasons." To add more fuel to the fire, sources claimed that Katic wasn't even approached to renegotiate her contract.
Even the occasional Castle viewer was shocked by news of Katic's departure. Although the show was named after Nathan Fillion's character, Richard Castle, Katic's Kate Beckett had become an integral part of the show's storyline, especially after Castle and Beckett (known colloquially, if morbidly, as "Caskett" by fans) hooked up at the end of Season 4. At this point, moving forward without Beckett made absolutely zero sense.
Sure, high-profile cast members leave shows all the time—just ask David Duchovny of X-Files or Shelley Long of Cheers. But considering the timing of the news, plus reports that Katic didn't have a say in her exit, the whole thing felt strange, if not suspicious.
Tamala Jones got the boot, too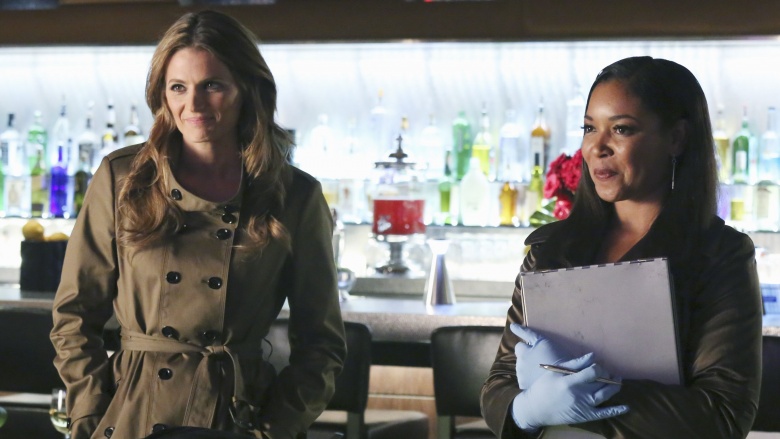 Katic's departure from the show was shocking in and of itself, but the announcement was made all the more crazy when another one of Castle's top female stars, Tamala Jones, left the show as well. To be fair: having Jones continue to appear on Castle without Katic didn't seem plausible because her character, Dr. Lanie Parish, was Beckett's close friend. The duo's departure seemed to suggest Castle was preparing for a major storyline shift in Season 9, which never would have worked because...
The show had evolved too much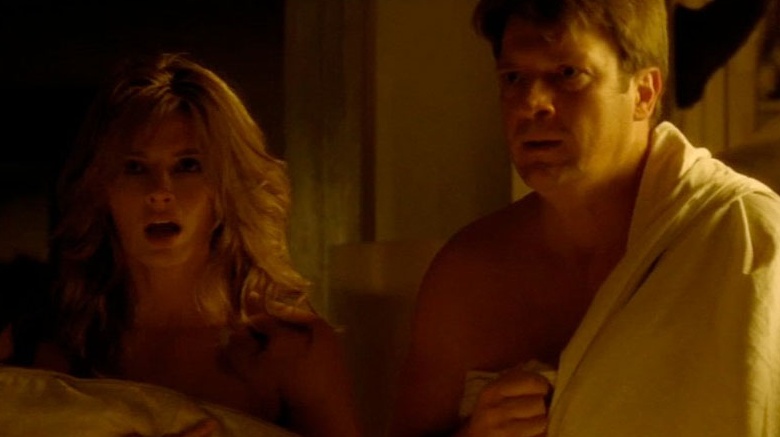 In its coverage of Katic's shocking departure, The Hollywood Reporter noted that the shake-up could allow Castle to focus more on the show's week-to-week crime procedurals, rather than larger character arcs, relationship drama, and all that jazz. The show had already hinted it was heading in that direction when Castle and Beckett separated at the top of Season 8.
A shift like that would not have worked. Castle grew out of its procedural shoes a long time ago and had since become a show that many viewers invested in because of its characters. Returning Castle to your run-of-the-mill procedural drama would have set the show back years at a time when fans were expecting it to move forward. Given how upset fans, and the show's own cast, became over Katic's departure, it's impossible to imagine Castle returning to its roots without losing viewers.
Did Fillion and Katic hate each other?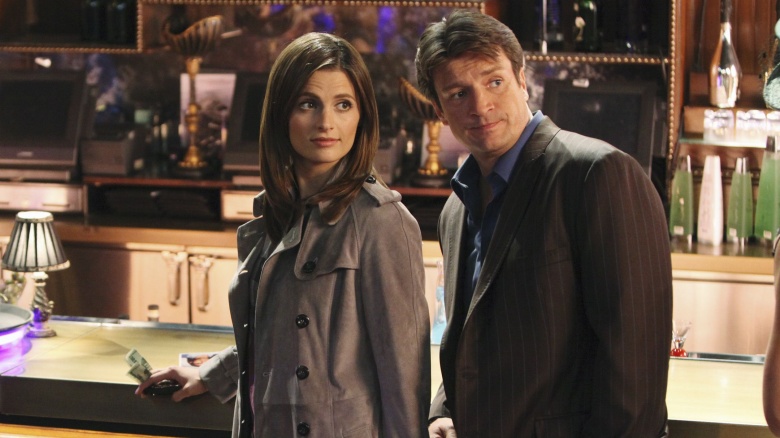 Amid reports of Katic's exit, word got out that she and Fillion did not get along on set, much to the heartbreak of Castle fans everywhere. In fact, things allegedly got so bad that Fillion would often make Katic cry. "Stana would cry on set because Nathan was such a bully to her," a source told Us Weekly just days after Katic's departure hit the wires. Added a second source: "Stana would go in her dressing room and cry. A lot of people who work on the show don't like Nathan. It's not just her."
"The friction was very evident," the second source went on to say. "Nathan has been nasty to Stana for a long time. Stana was a pro, just wanted to get in there and do her job."
A rep for Katic denied any on-set tension. Fillion dodged the rumors, but the Firefly star's tepid "I wish her well" reaction on Twitter led many to wonder if the reports were actually true.
Ratings were sluggish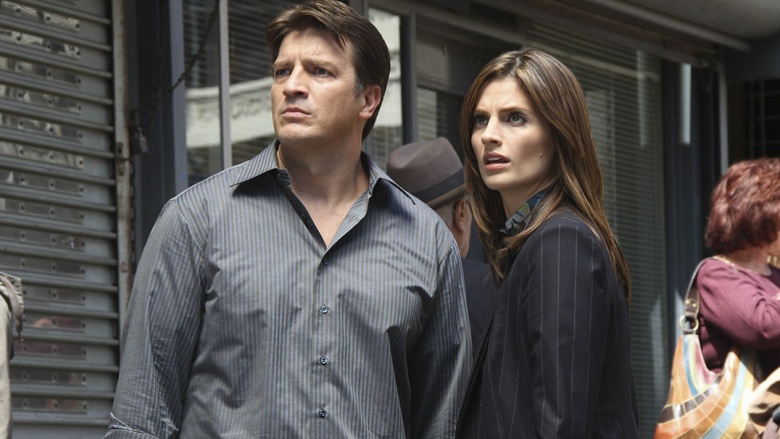 When you remove all the behind-the-scenes drama from Castle, ABC's decision to cancel the show might have been a lot easier and more rational than we initially thought. The show simply had not been pulling in the kind of ratings it used to. Its Season 8 premiere debuted to 6.84 million viewers, down about 4 million viewers from Season 7's start. That was likely an especially tough pill for ABC execs to swallow, considering Castle once averaged more than 12 million viewers for three consecutive seasons. But the bleeding didn't stop there. In February 2016, Castle aired its midseason premiere to 5.72 million viewers, a series low, according to TV Line. By that point, the writing was already on the wall.
New showrunners were brought in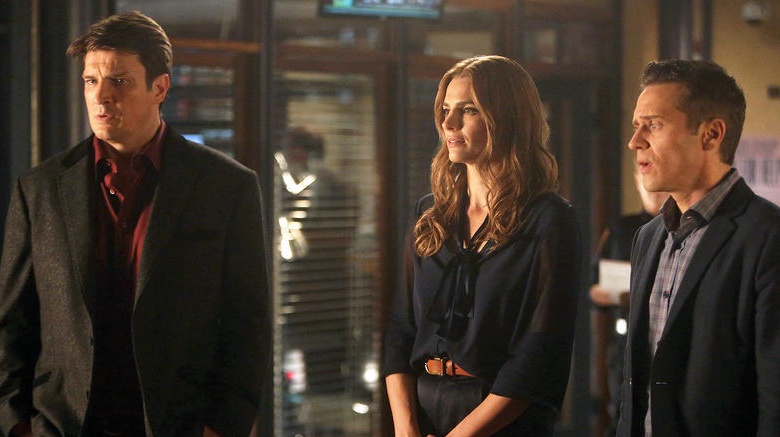 Another obvious sign that Castle's time was running out: the series hired new showrunners Alexi Hawley and Terence Paul Winter to take the reins in Season 8. Hiring new people to run a show that late in the game is never a great sign, and it's even worse when they make risky changes to the storyline only to backtrack a few episodes later.
Such was the case with Castle and Beckett's separation. Amid outrage from fans, Hawley and Winter were forced to go on the defense, assuring everyone that nobody was actually getting divorced, but when Castle and Beckett got back together—by taking their relationship on the DL—even that felt forced, unnecessary, and creatively lame. It seemed like Castle's new showrunners were running with scissors.
The show could not survive the negative press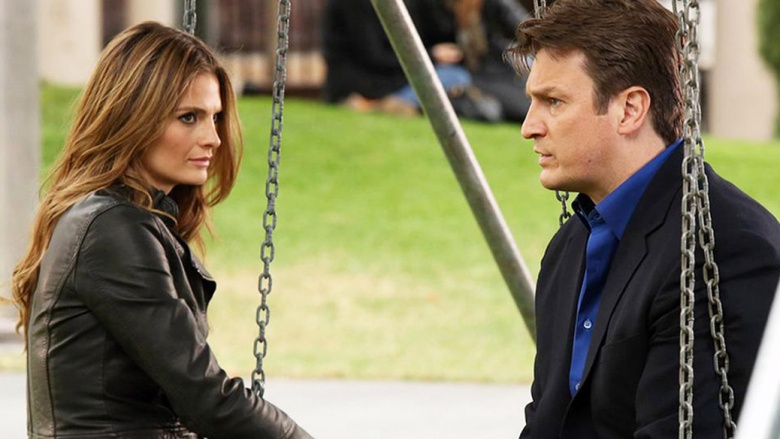 Between Katic's exit, rumors of bad blood on set, and ratings in the toilet, Castle limped to the season finish line with the kind of bad press that no show could shake. Even if Castle had returned for a ninth season—which was going to be much shorter, anyway, according to rumors—the show would have spent the entire time dealing with the fallout of getting rid of popular main characters. It also would have spent a good chunk of time contending with bad press, which no doubt would have ballooned the moment the show took another dip in ratings. In other words, by pulling the plug on Castle now, ABC saved itself from fighting a battle it was never going to win. Sad as it may sound, it was safer to go out on a low note rather than the absolute bottom of the barrel.