Becca From Superbad Is Gorgeous Now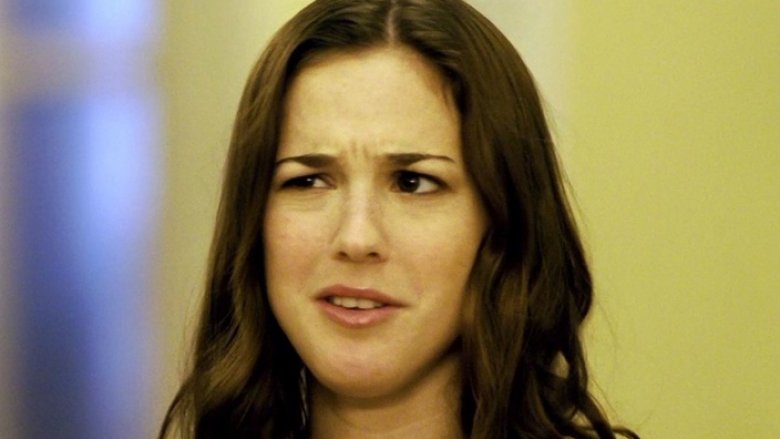 Sony
CBC's family drama Emily of New Moon (1998-2000) made Martha MacIsaac a child star in Canada, but the rest of the world will probably always know her as Becca from 2007's Superbad, the cult comedy that launched the careers of Jonah Hill, Michael Cera, and Emma Stone. It's considered a coming-of-age classic today, something the cast and crew never expected. "I don't think you ever know you are going to make something that becomes like a pop icon," MacIsaac told She Said Media Said in 2013. "I mean while we were filming we knew we were making a really funny movie that made all of us laugh and that we would all want to watch, but I don't think we had any idea."
Becca (the love interest of Michael Cera's Evan) was involved in a number of the movie's most memorable scenes, from her drunken party antics to that awkward boob punch. MacIsaac provided the perfect foil for Cera, clicking with her on-screen partner despite a complete lack of improv comedy experience. "Superbad was my first comedy I had done," she told She Said Media Said. "I was always working in and out of theater and TV movies and the series I did growing up was a drama, so I never really had done that before and I immediately loved it."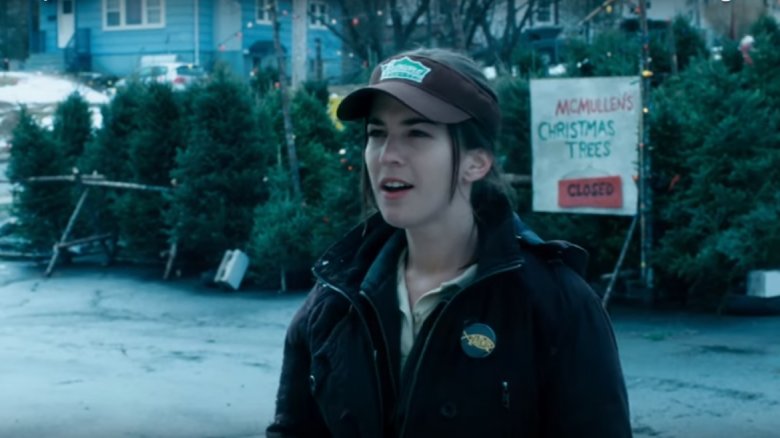 MTI Home Video
Despite a new-found love for comedy, MacIsaac found herself gravitating towards horror post-Superbad. She played Val Kilmer's daughter Evelyn in The Thaw and landed a small role in the remake of Wes Craven's The Last House on the Left, both of which dropped in 2009. Neither movie did particularly well with the critics, however. MacIsaac returned to Canada; not because she was admitting defeat, but because she'd been offered the lead role in a locally-produced Christmas movie.
Hoax for the Holidays follows MacIsaac's Casey, a donut store employee who turns her small town into a media circus when she fakes a Christmas miracle. The actress reunited with some of her Emily of New Moon colleagues on the film, which made for an emotional shoot. "They were all like long-lost family," she told AXS. "To get to come back and see all of them as an adult was incredible." Hoax for the Holidays was always likely to fly under the radar outside of Canada, but MacIsaac didn't want to pass up the rare chance to play a strong female lead. "This was a really cool character who was grounded in her own stuff and I instantly loved that about it." MacIsaac's next stop was the White House.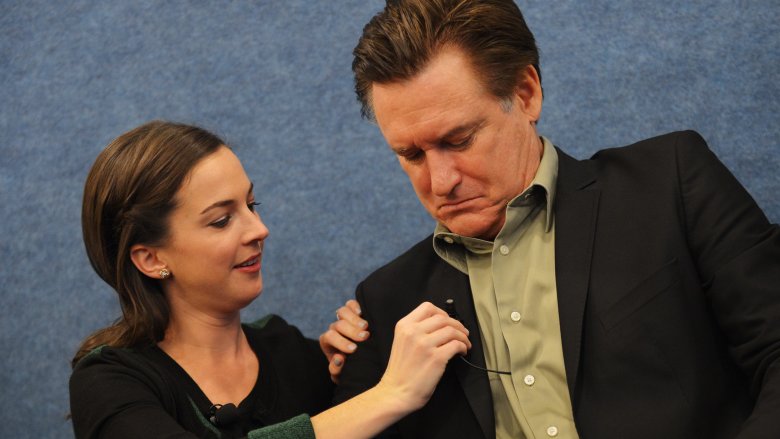 Getty Images
Not the actual White House; the one that was erected on the Fox lot in Los Angeles for NBC's sitcom, 1600 Penn. MacIsaac played the daughter of the President of the United States, portrayed (not for the first time) by Bill Pullman. In what she called a "happy coincidence," MacIsaac's 1600 Penn character was also called Becca. "Isn't that weird?" she said (via She Said Media Said). "It was chosen way before I was a part of it." MacIsaac genuinely believed in the show ("I just really connected to it," she said), but NBC clearly didn't — it was canceled in 2013 after a single 13-episode season.
When 1600 Penn was axed, MacIsaac took her talents back north. She was cast in The Pinkertons (2014-2015), a Canadian procedural-style western about the famous detective agency of the same name. MacIsaac played Kate Warne, the first female detective in North American history. "I knew nothing about her before receiving the script," she told The Guardian. "She was such a trailblazer ... taking down bad guys in the wild west at a time when women weren't allowed to do much." MacIsaac had a blast playing Warne, but — like 1600 Penn — The Pinkertons only got one season. Luckily for MacIsaac, she made lasting relationships on Superbad.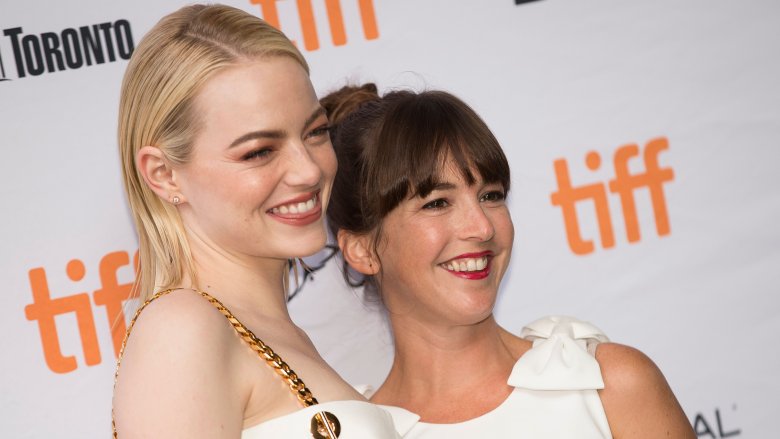 Getty Images
"They are all wonderful people and still dear friends of mine," MacIsaac told She Said Media Said of her Superbad co-stars in 2013. "Emma and I are still very close. We lived together for a few years after we finished shooting. She's one of my very best friends so she and I really keep in contact." When the Academy named Emma Stone Best Actress in 2017 she celebrated her big win with MacIsaac, who posted snaps of the pair at an Oscars afterparty to her Instagram. Being best friends with Stone is ultimately what landed MacIsaac a part in the 2017's Battle of the Sexes.
Speaking to Cinemablend, the film's co-director Valerie Faris revealed that she wanted to surround leading lady Emma Stone (Billie Jean King) with people she genuinely liked, and MacIsaac was first in line. The Canadian played Jane "Peaches" Bartkowicz, the second inspirational woman she portrayed in as many years. "I think now more than ever, we are in a time where we're trying to encourage more female empowerment and more incredible women to get out there and speak their mind," MacIsaac told Bionic Buzz. "To be part of a film right now that is preaching that message so strongly is such an honor."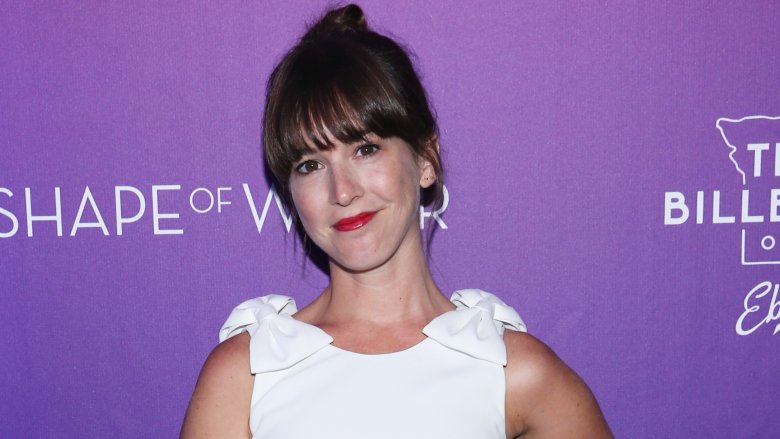 Getty Images
MacIsaac's career seems to have slowed a bit since Battle of the Sexes, but her personal life is anything but uneventful. Her boyfriend Kyle McCullough proposed to her at a Paul McCartney concert in 2018, somehow managing to get the Beatles legend in on the super sweet proposal. The gorgeous couple married just days later, and are clearly very much in love.