'Drunk' Wendy Williams Reportedly Rushed To Hospital After Relapse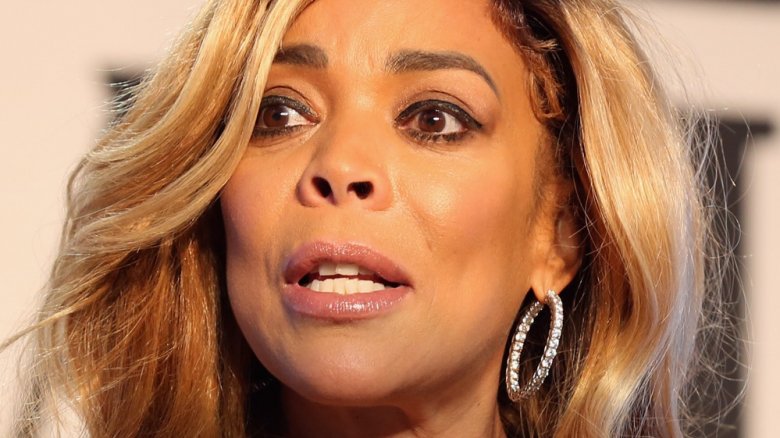 Getty Images
Wendy Williams has reportedly been taken to the hospital after she allegedly was found drunk.
According to the Daily Mail, Williams, who had been staying in a sober living facility in Long Island City, Queens as she battled substance abuse issues, checked herself out of the home in the afternoon of Monday, March 25, 2019. It was then that the 54-year-old reportedly began drinking. "'She was in a bad way and disappeared from the studio after her show Monday," a source told the paper. "She went back to the sober house only to check herself out and decided to start drinking."
The insider continued, "It's not clear where she went but she headed in the direction of her home in Jersey and managed to find alcohol along the way." The Daily Mail noted that Williams' sober coach had been the first to raise concerns about the daytime talk show host's wellbeing.
Once her studio was alerted that she allegedly checked out of the sober home, "everyone was looking for her." Fortunately, Williams, who was allegedly intoxicated, was reportedly located and then hospitalized. "She was eventually found and was drunk, she was immediately taken to the hospital," the Daily Mail's source stated. There, she is said to have received a "banana bag," or a yellow IV of "vitamins and minerals" that's supposed to help sober people up.
And somehow, despite her alleged troubles the day before, Williams was able to put on a show on Tuesday, March 26, which, as a Page Six source said, proves "how strong she's trying to be."
Williams has reportedly since returned to the sober living facility in Queens.
Williams' reported hospitalization comes on the heels of reports that her husband, Kevin Hunter, welcomed a child with his alleged mistress, Sharina Hudson, in Philadelphia either on the night of Sunday, March 24 or in the early morning of Monday, March 25 (via Page Six). However, neither the paternity of the baby nor Hunter's alleged affair, which a source told Page Six has been going on for ten years, has been confirmed at the time of this writing.
Williams, who has been with Hunter for over 20 years and shares an 18-year-old son with him, previously defended their marriage on The Wendy Williams Show in early March, as noted by Us Weekly. "He is my best friend, my lover. He's all this and he's all that," she told viewers. "I'm still very much in love with my husband. ... Anybody who has been married for five minutes or 500 years, you know marriages have ebbs and flows. Marriages are not easy. And don't ask me about mine until you see [my wedding ring] gone — it ain't going anywhere, not in this lifetime."
On March 25, Page Six reported that Williams was spotted without her wedding ring while leaving her sober home. When she appeared on her talk show that day, she had a ring on her finger, but Page Six alleged that it was not her wedding ring, as the diamond was allegedly a different cut.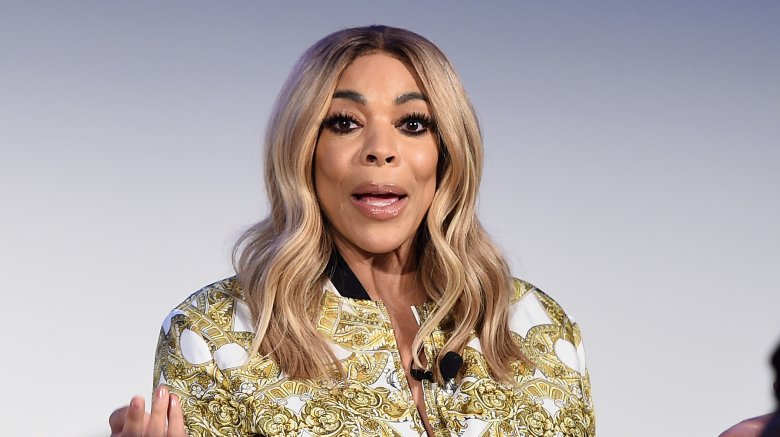 Getty Images
Prior to Williams' alleged hospitalization and her husband's reported newborn child, Williams was focusing on her health. She'd taken a hiatus from her show to address complications from her hyperthyroidism and Graves' disease. When she returned on March 4, she shared, "I have a plethora of doctors, my medical team, and I am happy to tell you that I am doing swell."
However, during an episode of her show on March 19, she revealed to her audience that she'd been battling addiction and had been living in a sober house. Mentioning her past addiction to cocaine, she shared that every day after she finishes work she works out for two hours and then attends meetings to help her battle her substance abuse issues before her "24-hour" sober coach takes her to a sober home.
Though Williams only returned to her show on March 4, she's set to take another break from TV starting on April 1. A representative for her talk show told Us Weekly, "The Wendy Williams Show is taking a previously scheduled spring break hiatus and airing repeat episodes during the week of April 1st. The show will return with original episodes on April 8th."
We hope that, during this reportedly difficult time in her life, Williams continues to focus on her health and her sobriety.