Twitter Reacts To Nipsey Hussle's Death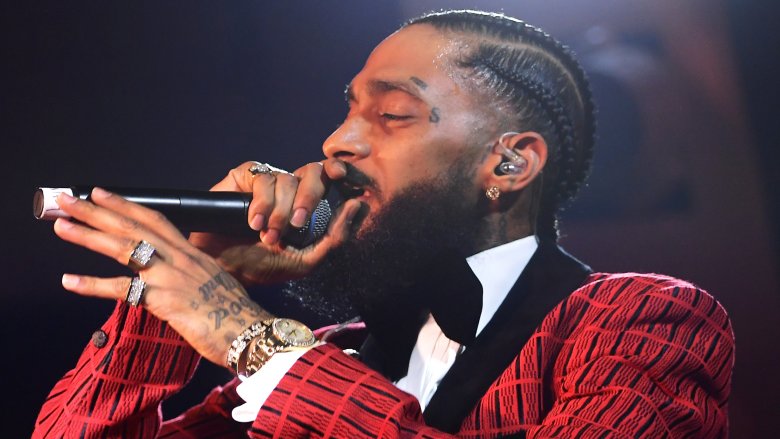 Getty Images
On May 31, 2019, Grammy-nominated rapper Nipsey Hussle was shot and killed outside his Los Angeles clothing store in Hyde Park, reported the Los Angeles Times. He was 33. He is survived by his longtime girlfriend, Lauren London, and his two children. "Our hearts are with the loved ones of Nipsey Hussle and everyone touched by this awful tragedy," Los Angeles Mayor Eric Garcetti tweeted. "L.A. is hurt deeply each time a young life is lost to senseless gun violence. My Crisis Response Team is assisting the families coping with shock and grief."
Hussle is a beloved figure and a legend in Los Angeles, known as much for his community activism as his rap prowess. "Driven by a rapacious desire to reinvest in the streets that raised him and rebuild the community, Hussle became an entrepreneur, community organizer, activist and mentor as he transformed into a rap star," wrote Gerrick D. Kennedy for the Los Angeles Times. Hussle's final tweet, posted the day he was killed, has now assumed a chilling and darkly ironic tone: "Having strong enemies is a blessing," he said that afternoon.
The news of Nipsey Hussle's death dominated social media, as outpourings of love and grief arrived from every corner of Twitter. From Rihanna to Ed Sheeran and Colin Kaepernick top Issa Rae, here are some of those reactions. 
Rihanna: 'My spirit is shaken'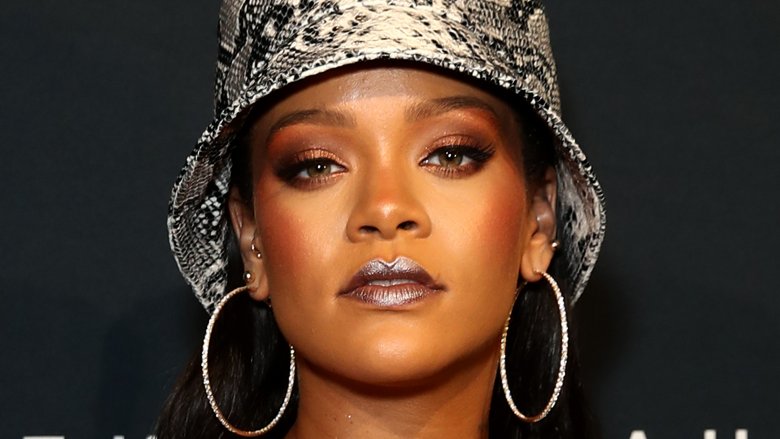 Getty Images
"This doesn't make any sense! My spirit is shaken by this! Dear God may His spirit Rest In Peace and May You grant divine comfort to all his loved ones!" Rihanna tweeted with a broken heart and prayer hands emojis. "I'm so sorry this happened to you @nipseyhussle." The "Umbrella" singer also included photos of Nipsey Hussle with his family.
Drake: 'I saw you as a man of respect and a don'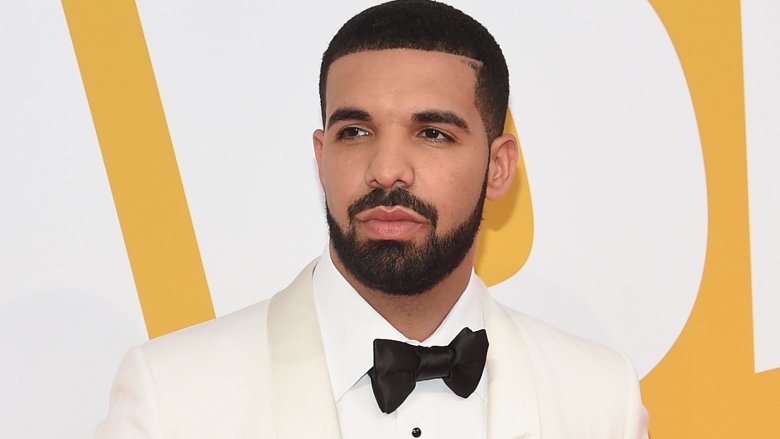 Getty Images
"F**k. My whole energy is just at a low right now hearing this. We just linked for the first time in years and said we were gonna do a new song this summer cause it had been too long," Drake posted online. "You were having the best run and I was so happy watching from distance fam nobody ever talks down on your name you were a real one to your people and to the rest of us. I'm only doing this here cause I want the world to know I saw you as a man of respect and a don. Rest easy my g."
Cardi B: 'You can't kill love and you can't kill respect'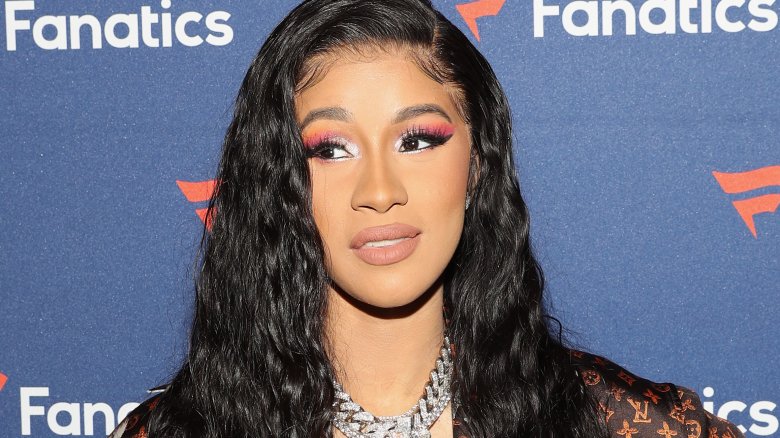 Getty Images
Rapper Cardi B acknowledged Nipsey Hussle's commitment to his community and reminded her fans to continue to support his music and businesses. "Rip to a real stand up guy! a great representation of positivity and change to the community," she wrote. "May the Lord give your family strength You can't kill love and you can't kill respect. Stream and buy his music support the business and keep the music alive!"
LeBron James: 'This one hurts big time'
Getty Images
"So so SAD man!! DAMN man this hurt," tweeted Los Angeles Lakers forward LeBron James. He followed that up with a touching post on Instagram. "Just spoke with you the other day on text bro!," he wrote. "Telling you how proud I was of you and how I was gone get you to more Laker games next season. Been A Stand Up dude from Day 1. May you rest in PARADISE Young King ‼️‼️‼️‼️‼️ This One Hurts Big Time!"
Diddy: 'Nipsey represents change, he represents evolution'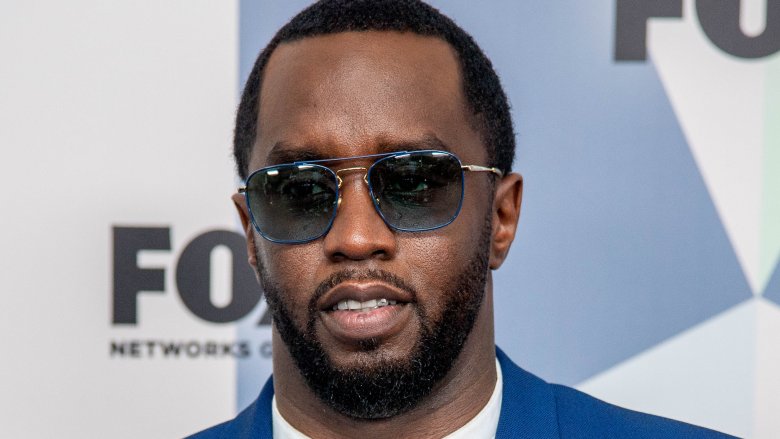 Getty Images
"Wow. I don't even know what to say. I'm confused. Nipsey and I had just started really getting to know each other. I feel honored to have worked on his project," hip-hop mogul Diddy wrote. "Nipsey represents change, he represents evolution, he represents everything our culture needs to embrace. Black ownership. Black love. Black wealth. God bless you and your family King. @laurenlondon whatever you need we are here for you. My family is your family."
John Legend: 'Utterly stunned'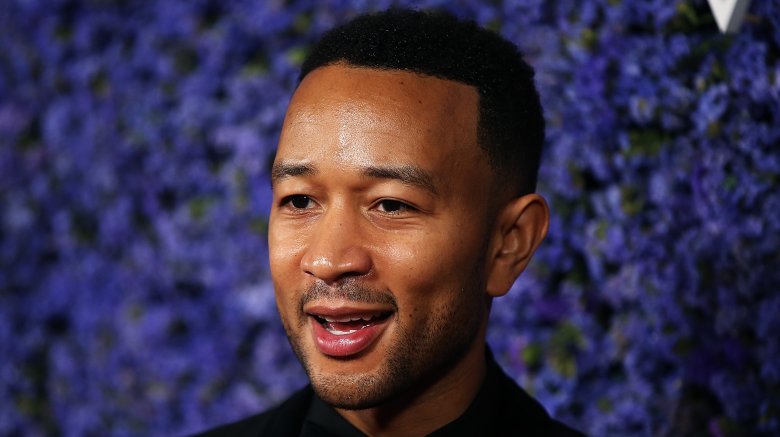 Getty Images
"RIP Nipsey," R&B singer John Legend tweeted. "I just spent Thursday with him filming a video for a beautiful new song we created with Khaled. We filmed in Inglewood, close to where he grew up. He was so gifted, so proud of his home, so invested in his community. Utterly stunned that he's gone so soon."
Pharrell Williams: 'You inspired millions'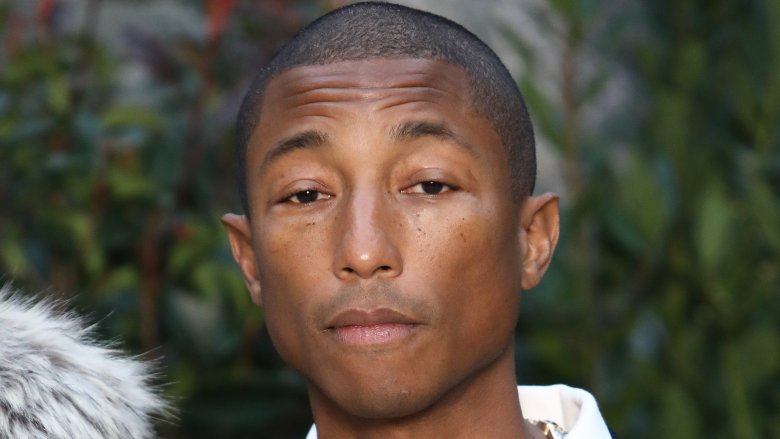 Getty Images
Rapper and producer Pharrell Williams remembered Nipsey Hussle for his community advocacy and inspiration. "You were about something..positive and for your community in every chance you had to speak..and because of that You inspired millions..millions who will uphold your legacy forever. rest amongst the stars," the "Happy" singer tweeted.
Meek Mill: 'Prayers for my brother'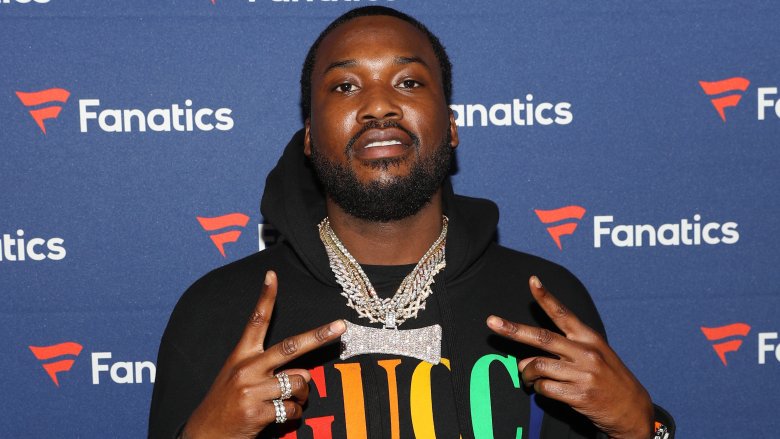 Getty Images
Rapper Meek Mill discussed the violence in the hip-hop community and the feeling of helplessness it gives those who live with it every day. "Broke me.... we really fighting for our lives against our own kind and really have to take risk and match the level of hatred that we are born in .. I'm tired [prayer hands emoji] prayers for my brother and his family," the "Going Bad" rapper tweeted.
Nas: 'He will never be silenced'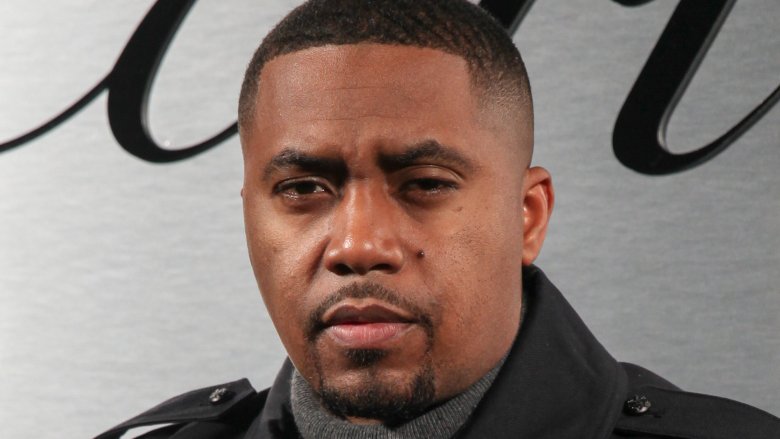 Getty Images
Rap legend Nas discussed the deep-rooted, socioeconomic problems facing urban communities — challenges he believes are partly responsible for Nipsey Hussle's tragic death. "We are at a great loss today. This hurts. Straight to the point. It's dangerous to be an MC. Dangerous to be a b-ball player. It's dangerous to have money. Dangerous To Be A Black Man. So much hatred. We live like our brothers and sisters in third world countries live. Right in America. Decisions we make about our own life be based on decisions cuz we might not live. Its so deep rooted. It's not a easy fix. Hard to fix anything when kids are still living in poverty," he wrote. "I ain't shutting up though, Nipsey is a True voice. He will never be silenced. He still is A stand up General for the People who never left his people. He is Loved by the people. Prayers for his family. Let's keep pushing Truth for The Man. Love You King Nipsey Hussle/ Ermias Asghedom Respectfully, Nasir Jones."
Issa Rae: 'This hurts'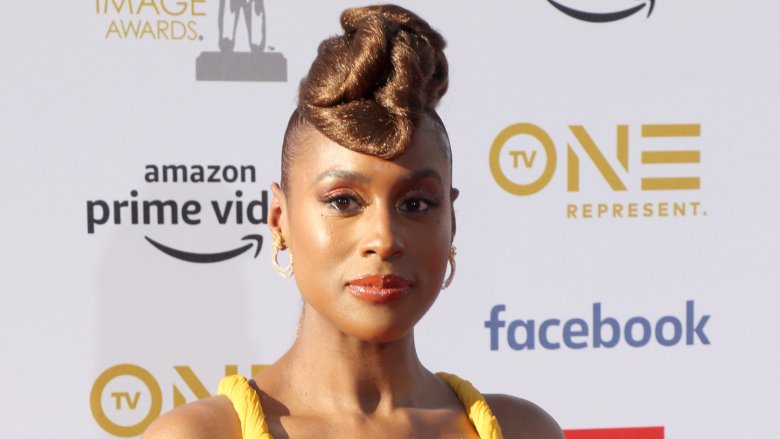 Getty Images
Issa Rae, creator and star of HBO's Insecure, paid tribute to Nipsey Hussle and explained what the fallen rapper meant to her life. "Watching Nipsey inspired me to invest and own in our communities. He was a solid man who loved his woman, his family and his community. This hurts," she tweeted.
Colin Kaepernick: 'Keep his legacy alive'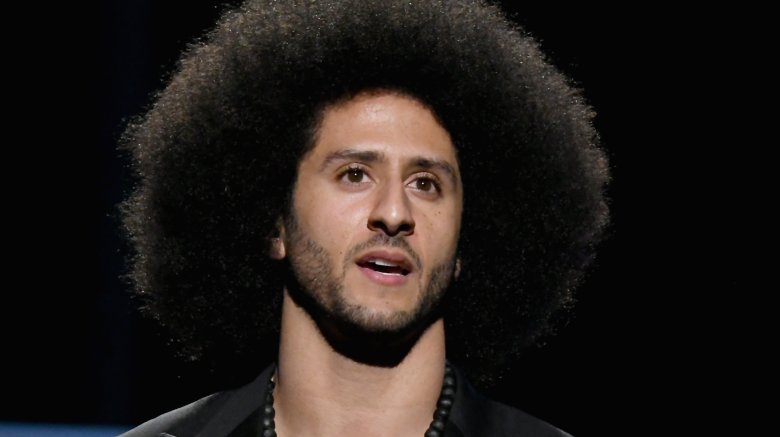 Getty Images
Activist and former NFL quarterback Colin Kaepernick tweeted, "This is so painful! @NipseyHussle was doing great work for the people. Keep his legacy alive by carrying on his work! Sending love to his family. Rest in Power King." The Nike spokesman attached a video to his tweet of a young Nipsey Hussle encouraging up-and-coming rappers to invest in appreciating assets like "real estate" instead of liabilities like "cars that lose their value as soon as you drive them off the lot."
Ava DuVernay: 'He loved us'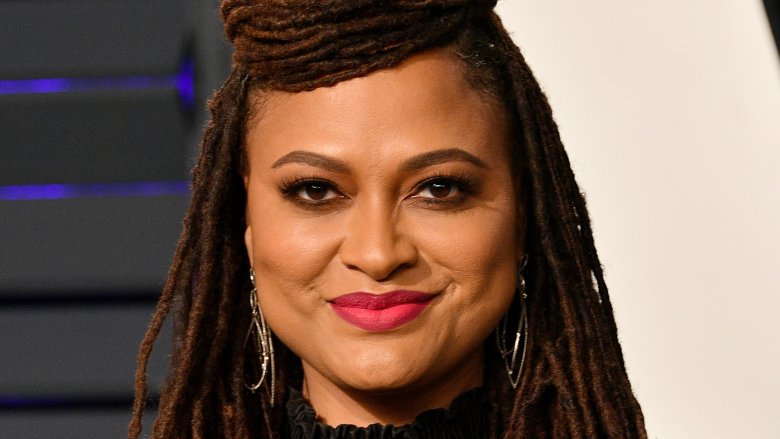 Getty Images
Selma director Ava DuVernay paid tribute to Nipsey Hussle and let her followers know how they should remember him. "I'll remember him this way. Bright, genuine, forward thinking. I'll remember the beauty that he saw in our community. And the beauty that he was. He loved us. He's left that love with us. And it cannot die. Rest in Power, King. You mattered. #FarewellNipsey," she tweeted.
Lena Waithe: 'He was so cool and sweet'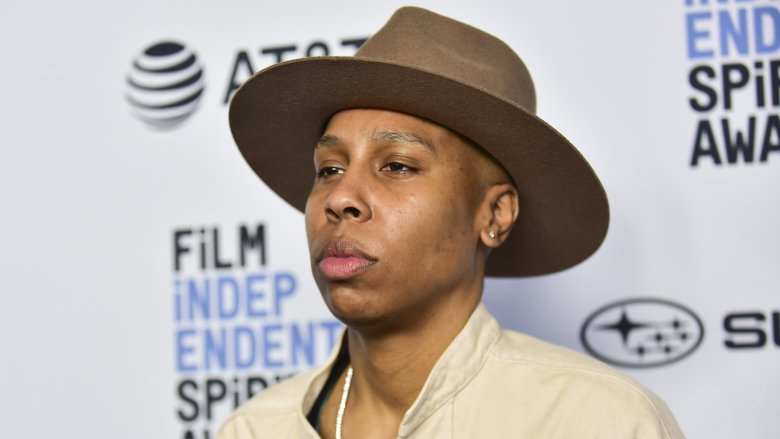 Getty Images
Master of None and Boomerang star Lena Waithe revealed that Nipsey Hussle almost nabbed a role in her critically-acclaimed Showtime drama The Chi. "A lot of people don't know this but he auditioned for Ronnie. He was so good he got a callback. We talked about the fact that he didn't drink or smoke. He was so cool and sweet. His lyrics were vulnerable and gritty at the same time. This one hurts. #FarewellNipsey," she tweeted.
DeAndre Jordan: Sending 'strength and positivity' to his family
Getty Images
Nipsey Hussle was an ardent NBA fan, who was loved by the players. According to USA Today, "the NBA world" collectively grieved his loss, including New York Knicks center DeAndre Jordan. "Thoughts and prayers go out to @NipseyHussle 's family and especially his children... hope they receive every ounce of strength and positivity the universe is sending them right now  #RIPNipsey," the former Los Angeles Clipper tweeted.
J. Cole: 'My heart broke today'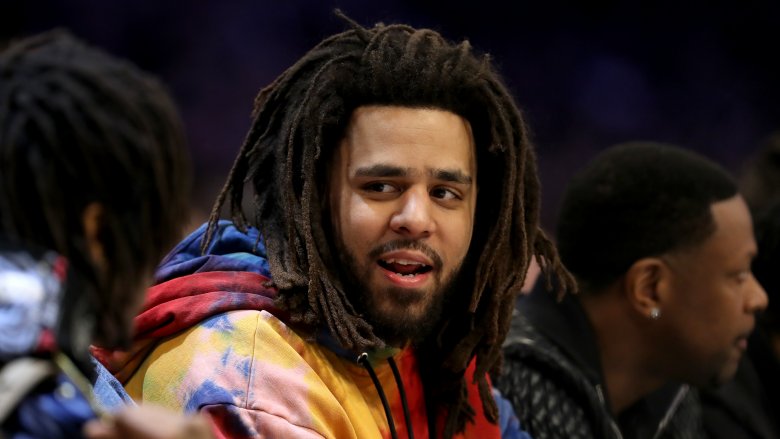 Getty Images
North Carolina-based rapper J.Cole paid tribute to his fallen friend. "Nipsey you a legend. I respect and admire your career path and what you did for the neighborhood. My heart broke today when I saw the news. I'm praying for your loved ones. This was sposed (sic) to be the year we got one in. God had bigger plans for you [prayer hands emoji]," the "Middle Child" rapper tweeted.