Why Johnny Depp And Amber Heard Were Doomed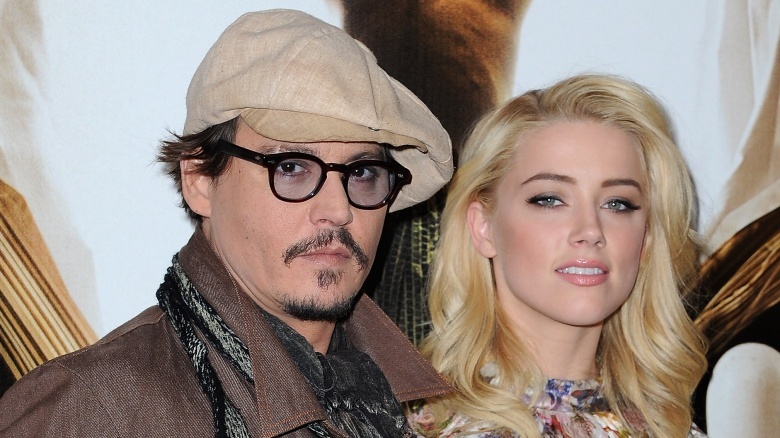 Getty Images
In May 2016, news hit that Amber Heard filed for divorce from Johnny Depp—after less than two years of marriage. What happened to this beautiful pair?
They were a product of infidelity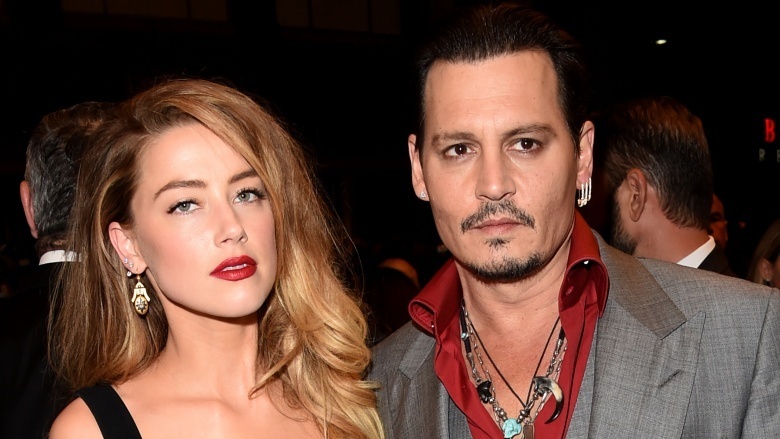 Getty Images
Johnny Depp and Amber Heard met on the set of The Rum Diary in 2009 when Depp was married to longtime partner (and mother of his two children) Vanessa Paradis. Meanwhile, Heard was dating photographer Tasya Van Ree. Depp and Paradis announced their split in 2012. Depp and Heard went public with their romance that same year, but if you think there wasn't something brewing long before his breakup with Paradis, we have some magic beans we'd like to sell you. If you need more evidence, a source told Us Weekly, "They began sleeping together during the press tour."
They had a huge age gap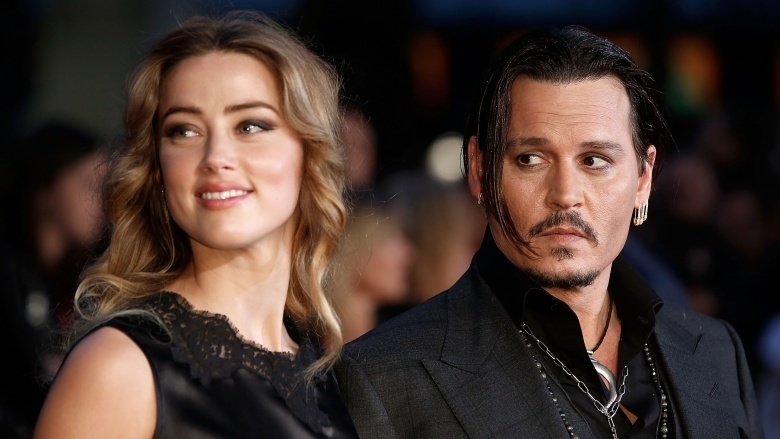 Getty Images
At the time of their split, Depp was 52. Heard had just turned 30. While the age gap tends to close as people get older, the couple were more than two decades apart. That makes little things—like pop culture references in conversation—as well as big things—like whether or not a couple wants to have kids—pretty difficult to navigate.
His family hated her guts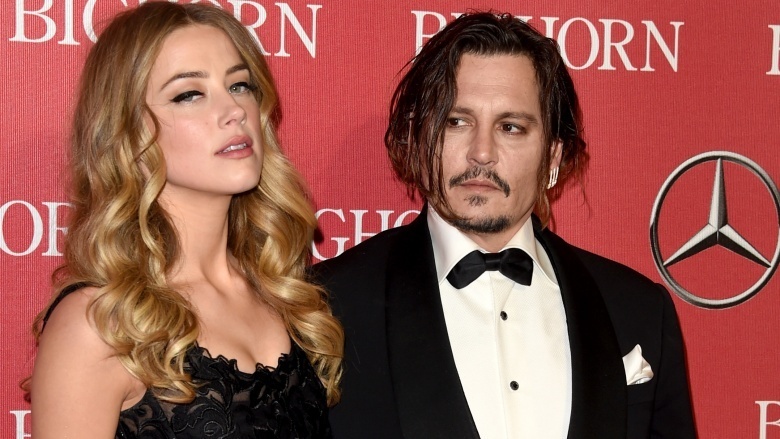 Getty Images
TMZ reports that Depp's family loathed Heard. Sources claim that Depp's two teenage children, Lily Rose and Jack, openly detested Heard, and they weren't alone. Depp's mom and sisters didn't like her, either, because of how poorly she treated the Black Mass star. Depp's mom referred to Heard as a "terrible person" and swears that Heard was only using him for his fame. Depp's mom may not have been entirely wrong in her assessment of the actress. Heard lists the date of her separation from Depp as May 22. Depp's mother, Betty Sue Palmer, died only days before. Ouch.
They fought constantly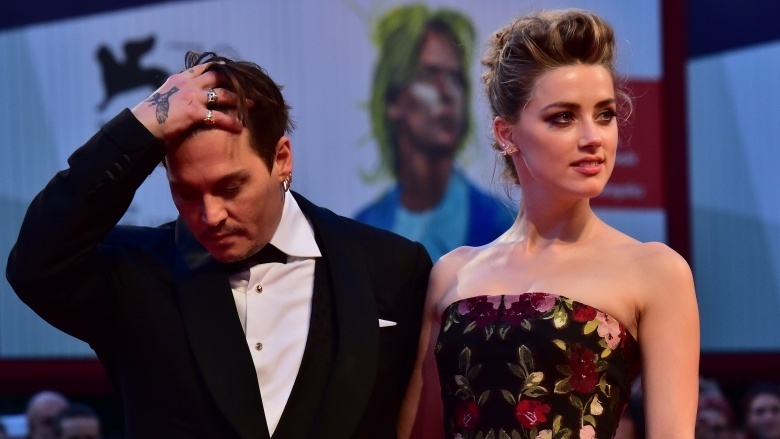 Getty Images
A source told E! News, "Because of their strong personalities they do not always see eye to eye. They are both stubborn and overly dramatic, which doesn't help when they disagree." The source added that the pair disagreed a lot, and often went for long periods without speaking when they were each off filming movies, leading them to hardly communicate at all.
Heard was jealous of Depp's ex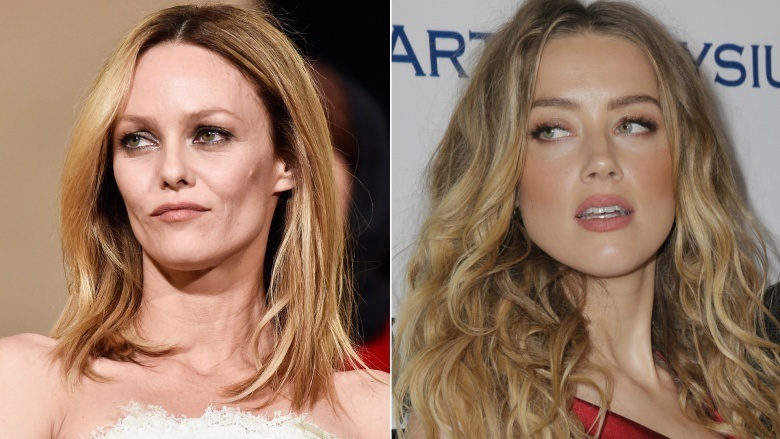 Getty Images
Heard was reportedly so envious of Depp's ex, Vanessa Paradis, that she forced the actor to toss his beloved yacht that was named after the French singer. He sold the ship—which he named Vajoliroja after Paradis, Lily-Rose, and Jack Depp—in September 2015. A source dished to Us Weekly, "Johnny loved that yacht. But he bought it for Vanessa, and Amber is still jealous of her."
Depp may have been controlling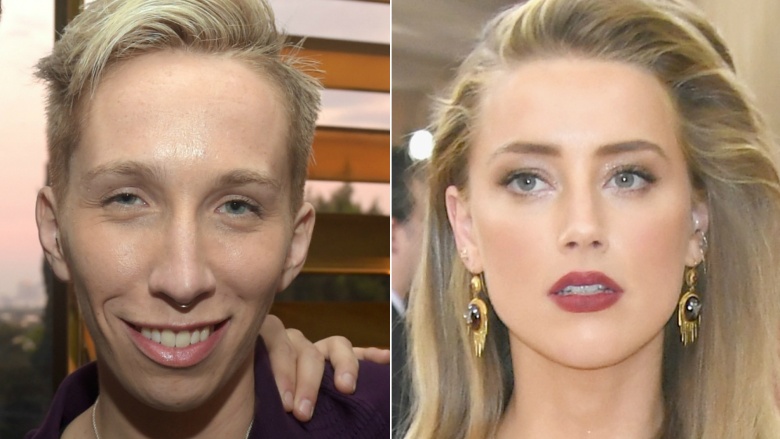 Getty Images
Page Six alleges that Depp was uncomfortable with Heard's friendship with photographer iO Tillett Wright. Sources say Wright temporarily moved into Depp's home with Heard, much to his disdain, and that Wright and Heard "were spending too much time together to be comfortable." It's unclear exactly what sort of relationship Wright and Heard actually had, but whatever it was, it may have been a bit too close for Depp's tastes. A source also told Page Six, "Johnny is a faithful guy when he's in a relationship, but he can be very possessive when he's in love."
Heard wasn't ready to be tied down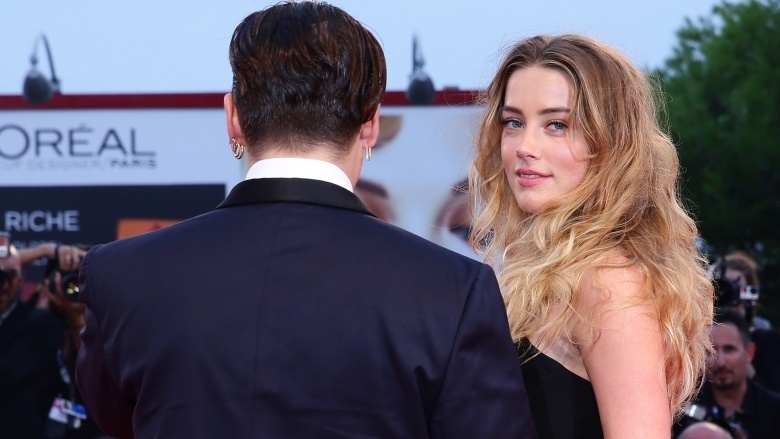 Getty Images
A source told People that Heard had second thoughts about tying the knot with Depp, but jumped into the marriage anyway. "Before Amber met Johnny she was just a regular super cool hipster chick living with roommates who dated girls," a source said. "At their engagement party she kind of got cold feet...she was just like what is this scene and what am I doing here? She kind of couldn't believe it was her life now." One of Depp's pals told the mag, "[Amber] isn't ready to settle down." Another source told Us Weekly, "She [thought] she may be happier with someone else."
The whole dog thing
In May 2015, Heard and Depp were accused of illegally smuggling their dogs, Pistol and Boo, into Australia without proper paperwork. In April 2016, Heard pleaded guilty to filing false immigration documents for the dogs and faced up to a decade behind bars for the offense. The Associated Press reports Heard was placed on a one-month good behavior bond, and the couple recorded what may well be the most awkward apology video ever.
They were too busy for one another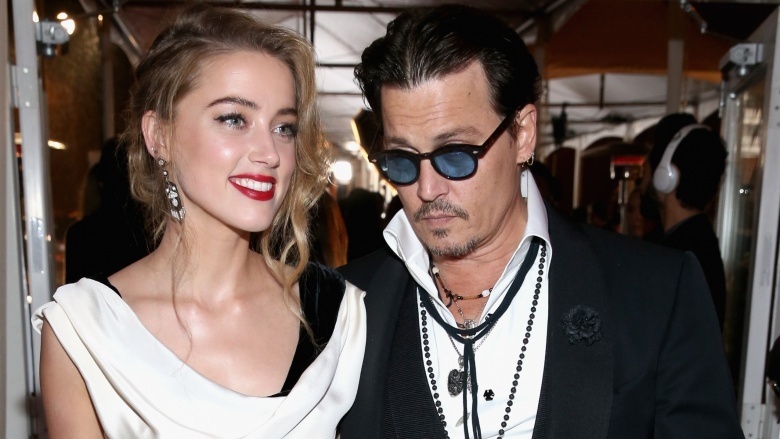 Getty Images
Let's face it, movie stars are busy people. There's the filming process, which can last months at a time, followed by promotional tours that take a long time as well. In June 2015, Heard told Elle, "We have a fairly normal, um [relationship]. I guess, we do our best. He has his life, and I have mine, and our challenge is to be able to find time to be together." For his part, Depp says he sometimes takes his work home with him, telling press in January 2016, "I also have to thank my wife, Amber, for putting up with me. For living with all these characters, which can't be easy...It's hard for me, it's gotta be hard for her."
Depp's personal demons
In November 2014, Depp gave a now-infamous speech while presenting at the Hollywood Film Awards. Why was it infamous? Because, well, it was mostly slurred, stunted, and awkward, with many outlets speculating the actor was drunk. The National Enquirer (via Radar Online) reports that Depp struggled with alcohol abuse (something he told Rolling Stone himself in July 2013). A source told the tab, "After realizing that he clearly had an issue, Johnny would often be seen traveling with a companion to help encourage his sobriety. Johnny's problem has always been his moderation. He couldn't just have one." The insider also noted that Heard encouraged Depp to get help in December 2014—possibly because the same source says that Heard "broke his sobriety" in the first place.
Their careers are in very different places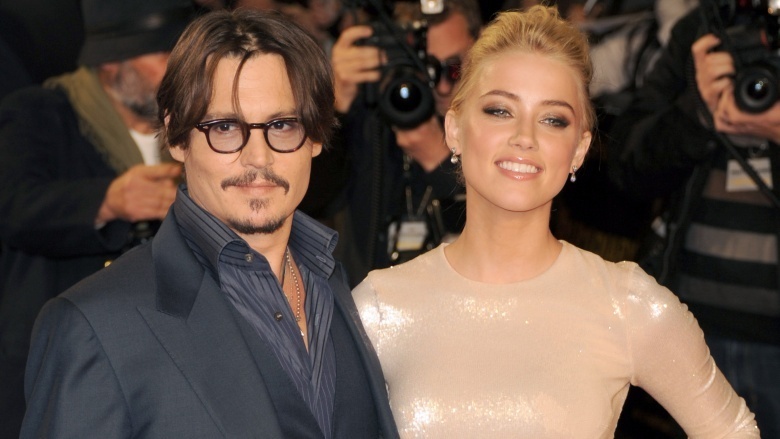 Getty Images
Depp has faced a series of career setbacks since being linked to Heard. Though 2011's Rango was well-reviewed, it bombed at the box office, while Dark Shadows in 2012, The Lone Ranger in 2013, and Mortdecai in 2015 were all critical and commercial disasters—none even managed to break even for their respective budgets. He had a brief glimmer of critical acclaim for his portrayal of Whitey Bulger in Black Mass (2015), but he still got snubbed for the role at the 2016 Oscars. Heard, meanwhile, capitalized on her newfound visibility to nab the role of Mera in the comic book movies Justice League (2017) and Aquaman (2018), and enjoyed positive reviews and commercial receptions for 2015's Magic Mike XXL and a bit part in Oscar-baiting The Danish Girl—so she may not see herself as necessarily needing Depp's exposure any longer.
We ain't saying she's a golddigger…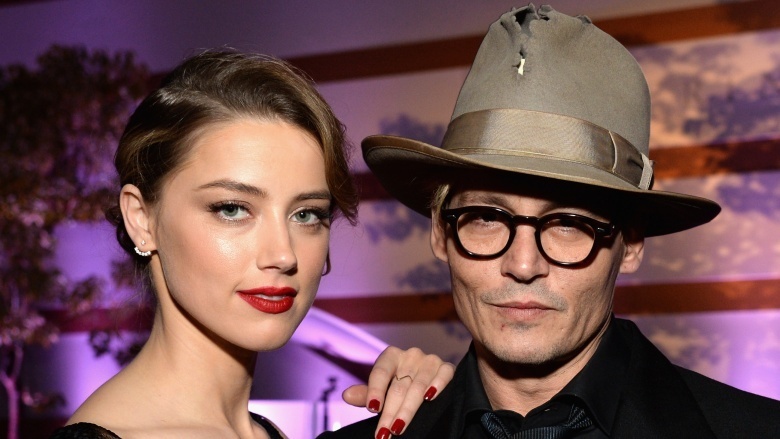 Getty Images
Depp's mom wasn't the only one saying Heard was using him. TMZ reports that Heard requested spousal support from Depp and that the pair lacked a prenuptial agreement—but Heard's own words may come back to bite her in court. In December 2015, she told Marie Claire, "You respect what it takes to earn [money], and it also gives you a certain resilience, because it minimizes this false notion that that's what matters. I know that to not be true, and I know I'm fine without it. That's why maybe I'm so independent. I never expect anyone to give me anything—the notion of someone supporting me would be absurd to me."
Depp may have behaved violently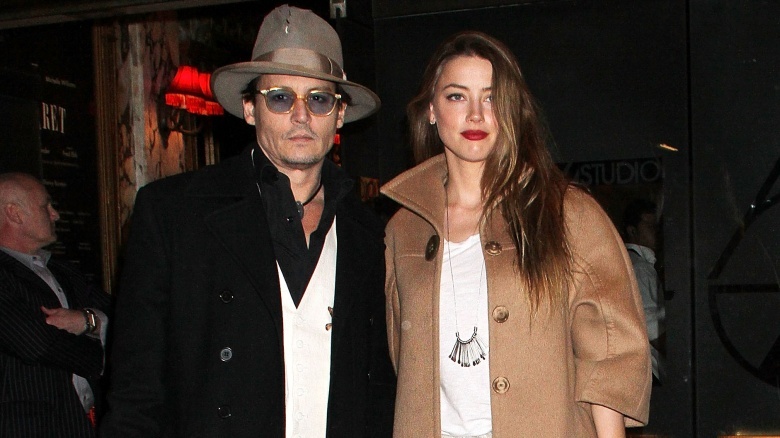 Getty Images
In May 2016, less than a week after Heard filed for divorce, she also filed a domestic violence restraining order against Depp, reported People. A photo submitted as evidence with the claim reportedly depicts Heard with a bruised eye. "Amber did what she had to do to take care of herself," a source told the publication.
A representative for Depp issued a statement to People: "Given the brevity of this marriage and the most recent and tragic loss of his mother, Johnny will not respond to any of the salacious false stories, gossip, misinformation and lies about his personal life. Hopefully the dissolution of this short marriage will be resolved quickly."