Celeb Kids Who Are Going To Be Gorgeous Adults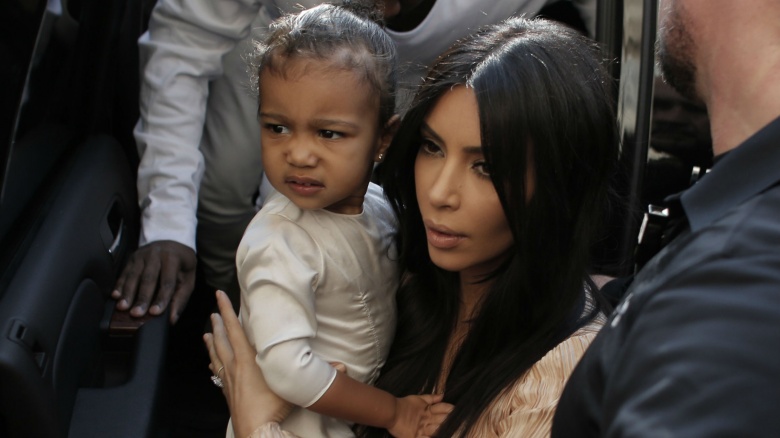 Getty Images
When we're born, there's something of a DNA lottery. There are a few really big winners, while the rest of us usually break even (or worse). But while not all of us can be born into the world's most enviable gene pool, that doesn't mean we can't live vicariously through the genetic jackpots. Here are 11 celebrity kids who are probably going to be gorgeous adults.
John Jolie Pitt (Born Shiloh)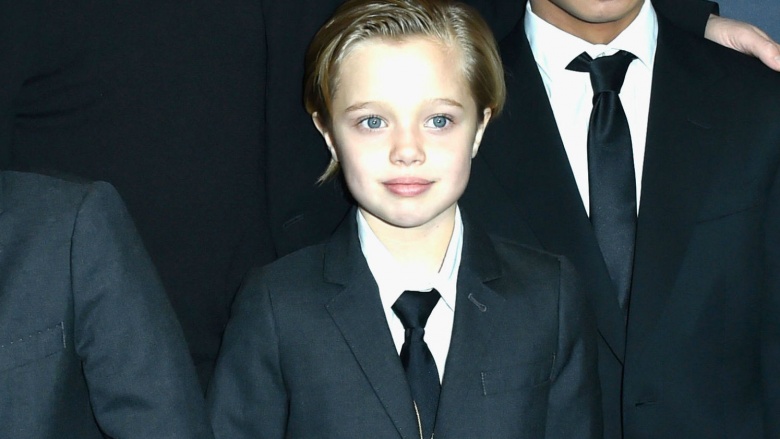 Getty Images
With mom's gorgeous lips and dad's chilling blue eyes, John Jolie Pitt has some serious genetic makeup. Recently, the fourth-born child has chosen to take on the name "John" because of a love for the character in Peter Pan, stepping out in a boy's haircut and suit at Angelina's most recent red carpet event for Unbroken. With layered short blonde hair, 9-year-old John looks more and more like parents Brad and Angelina every day.
Suri Cruise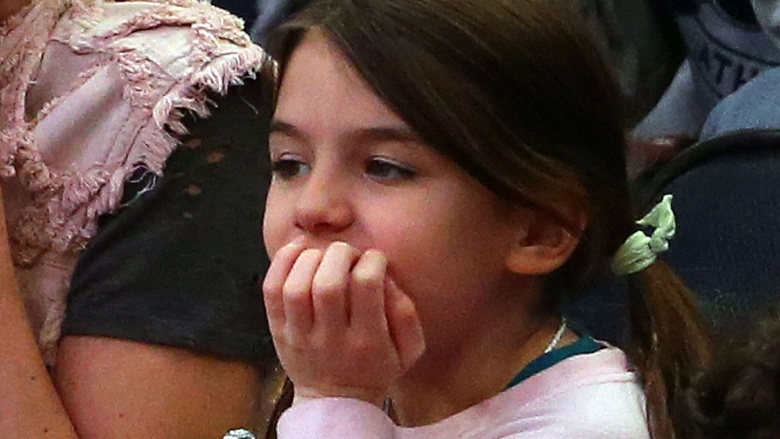 Getty Images
With parents Katie Holmes and Tom Cruise, Suri was bound to have a dramatic look that would turn heads. Incredibly girly and known to wear dresses, Katie Holmes has come under fire in the past for allowing her daughter to wear heels at a young age. This little lady is so fashionably dressed that she has several blogs dedicated solely to her style. Suri is a staple on-set and loves to accompany Mom on film shoots.
Violet Affleck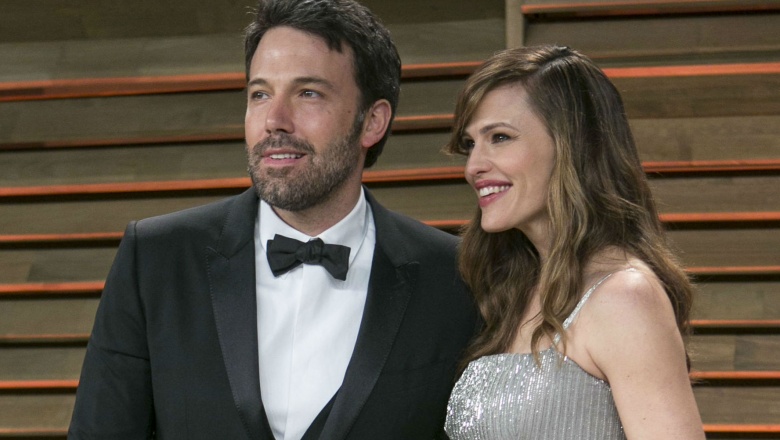 Getty Images
Beyond the thick rimmed glasses that usually cover her face, Violet Affleck has star-powered celeb DNA that no one could question. Her mom, Jennifer Garner, is said to be one of the most gorgeous women in Hollywood. Dad Ben Affleck is a mega-popular actor, director, writer, and producer, and also considered to be extremely handsome. Violet has enjoyed all that comes with being the child of celebrity parents, but has also noticeably had a down-to-earth childhood and attends a local school in Los Angeles.
North West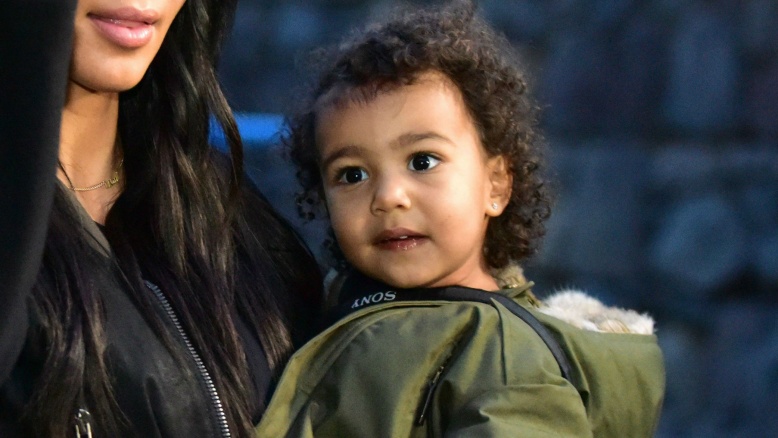 Getty Images
North West has some very big designer shoes to fill, given that her father Kanye West is considered one of the most successful and gifted rappers of all time. Love her or hate her, mom Kim Kardashian is a beautiful woman by anyone's definition. She may have had plastic surgery in the past, but there is no denying the attractive genetic makeup she inherited from her mom Kris Jenner and her late father Robert Kardashian. This little lady shares the perfect amount of genes from both parents and can often be seen with her famous family courtside at basketball games or in the VIP front row at major fashion shows.
Presley And Kaia Gerber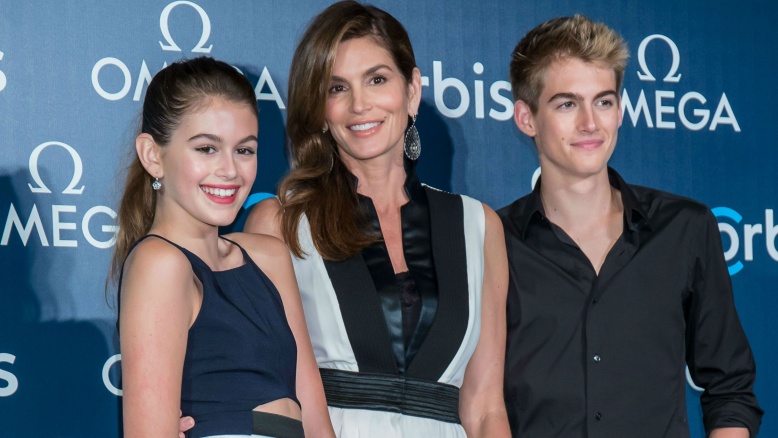 Getty Images
How could a child not be gorgeous when mom is super-model Cindy Crawford? Father Rande Gerber, who is a nightlife entrepreneur, isn't so bad looking himself. Kaia looks nearly identical to her mom and recently landed her first major photo shoot with Teen Vogue. Cindy must be thrilled that her daughter is following in her footsteps.
Cruz, Romeo, Brooklyn, And Harper Beckham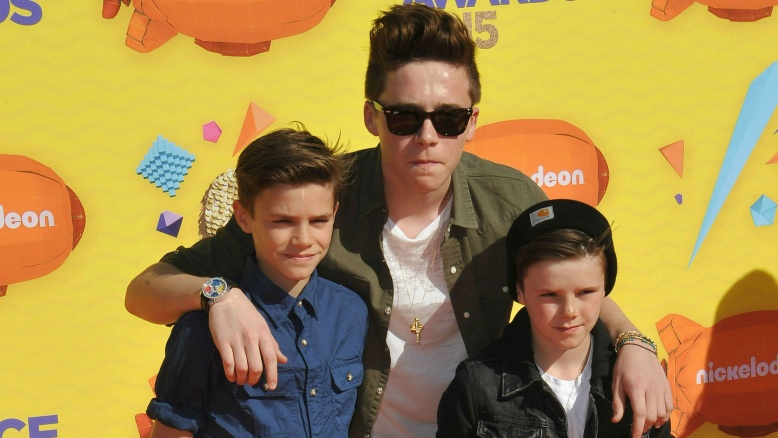 This household will be enviable when these four Beckhams hit their teenage years. With parents like international soccer star and sometimes model David Beckham and former Spice Girl and current fashion icon Victoria Beckham, Harper, Cruz, Romeo, and Brooklyn have more than a trust fund to look forward to. All four kids are known for their impeccable style and jet-setting lifestyle.
Honor Warren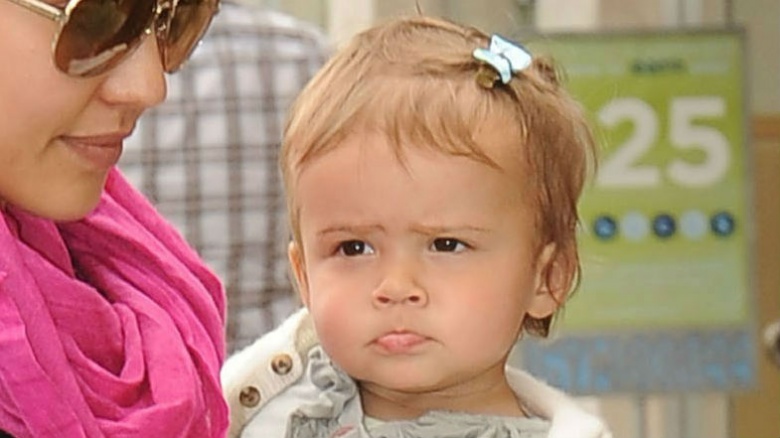 Not only is this cutie going to grow up into a stunning young lady, she has a multi-million dollar company named after her. The Honest Company is a trusted source for stylish, eco-friendly baby diapers, wipes, bath and body care products, and non-toxic cleaning products. The company was started by Honor's mom, who just so happens to be Golden Globe-nominated actress Jessica Alba, who's considered one of the most gorgeous yet grounded actors in Hollywood. Dad is the handsome producer Cash Warren. Let's just say that this tot will have more than a few advantages if she decides to follow in her mother's footsteps to become an actress.
Aleph Portman-Millepied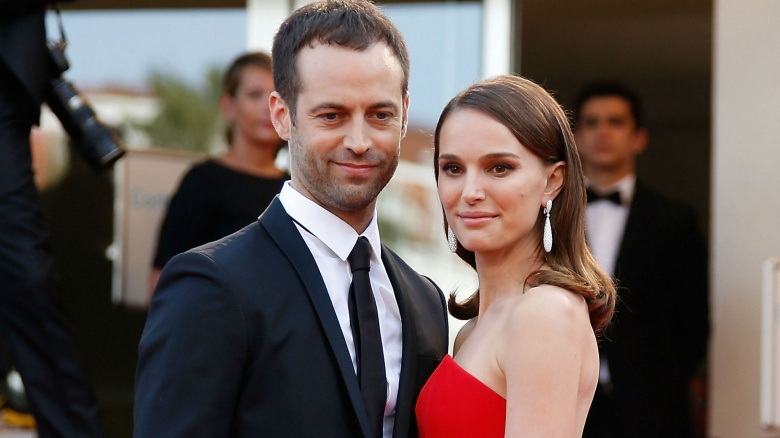 Getty Images
Protective mom Natalie Portman generally shields her son Aleph from the paparazzi. Aleph has his mother's gorgeous eyes and the same bone structure as his father Benjamin Millepied, who is a professional dancer. We wonder if this little guy will want to dance like his father.
Willow Smith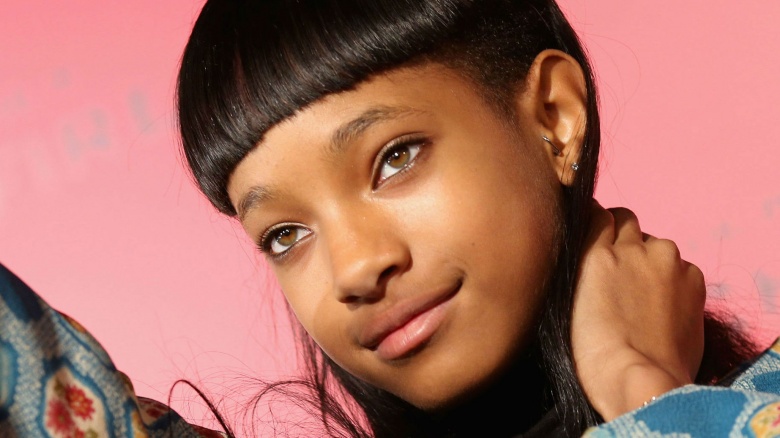 Getty Images
Willow has piercing, catlike eyes that are reminiscent of her mother Jada Pinkett Smith's. The young actress and singer also has traces of father Will Smith's recognizable face. Signed to Jay-Z's label Roc Nation, Willow had a monster chart-topping smash hit in 2010 with "Whip My Hair," which generated over 119 million views on YouTube. The teen has starred in the Madagascar movies and alongside her dad in 2007's I Am Legend.
Ella Wahlberg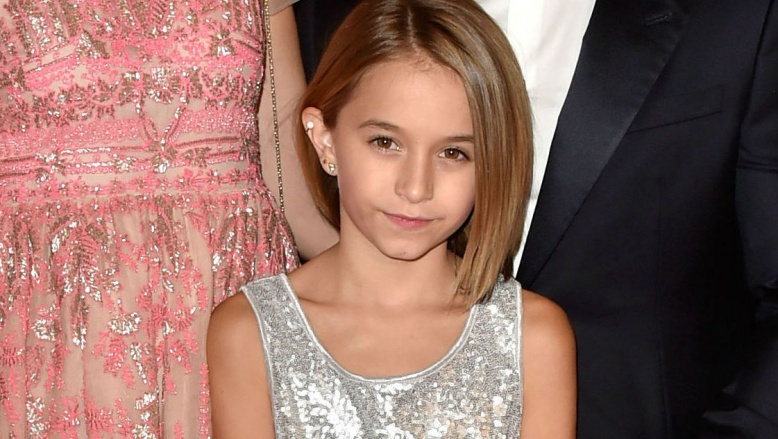 Getty Images
Talented and celebrated actor Mark Wahlberg, formerly known as rapper Marky-Mark, and former model Rhea Durham share in the parenting of daughter Ella Wahlberg. This youngster looks just like her father, and accompanied him last year to the Academy Of Motion Picture Arts And Sciences' 2014 Governors Awards. Ella's dad, who is known for many hit movies including Boogie Nights and Ted, is originally from Boston, Massachusetts, and has three other children with Rhea Durham as well.
Kendall Jenner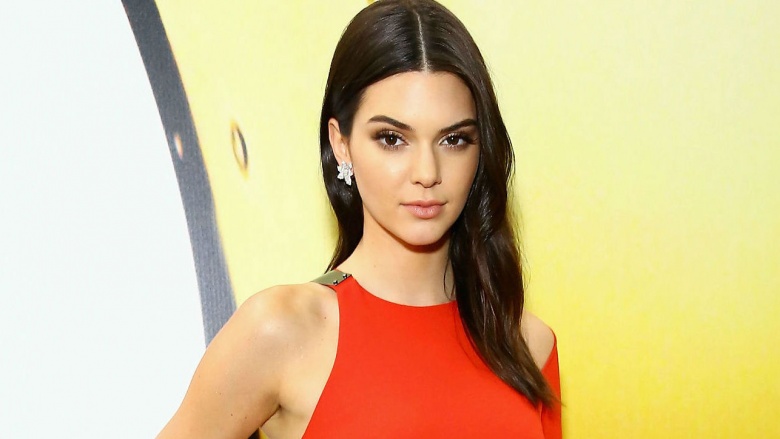 Getty Images
Not such a baby anymore, Miss Kendall Jenner has made a name for herself even after appearing on the E! reality TV show Keeping up with the Kardashians alongside her famous older siblings. Signed to Wilhelmena models at the age of 14, Kendall has taken the modeling world by storm by appearing in fashion shows for Marc Jacobs, Givenchy, and Chanel. Kendall has had her share of family drama, but has been part of a bigger, more important news story. Her biological father, Olympian Bruce Jenner, has transitioned to a female and is now known to the world as Caitlyn Jenner.