Twitter Reacts To Game Of Thrones Season 8
HBO
Game of Thrones fans have been living off scraps for over a year and a half now, but the long wait for answers is finally over. The eighth and final season of HBO's high fantasy juggernaut got underway in April 2019, and the arrival of winter in Westeros did not disappoint. 
The Twittersphere always experiences a swell in activity during a Game of Thrones episode, and users were, of course, out in full force for the highly anticipated season 8 opener. There were several huge moments in the episode, which created an instant torrent of memes, some of which were posted by celebs. The rich and famous have been reacting to Game of Thrones season 8 along with the rest of us, and judging by what's been said, they're just as in to it.
Also, and this should go without saying, but clearly, this post is full of SPOILERS. If you aren't caught up on all things GoT right now, turn and run like the Night King himself is chasing you. 
Leslie Jones is shipping Arya and Gendry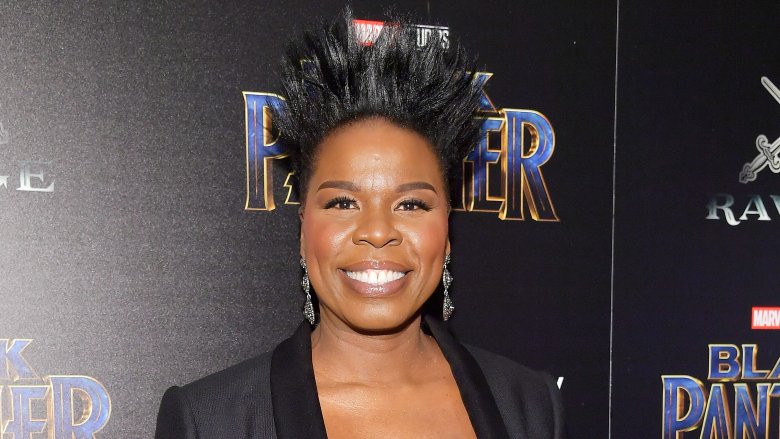 Getty Images
There were a ton of huge reunions in the season 8 opener, many of them involving Arya Stark (Maisie Williams). She got to see her beloved half-brother (at least she thought he was her half-brother) for the first time in years, but perhaps the more interesting meet-up was with Gendry (Joe Dempsie), who the Stark girl rolled with back when she had to escape King's Landing. She was just a child back then, but she's a grown woman now, and she's got a thing for Gendry. At least, that's what many on Twitter are hoping, Leslie Jones included. "I ship this," the Ghostbusters star said in a video clip. "I ship this a lot. They like a perfect little match, huh? And they both done been through some real s***."
Macaulay Culkin's cameo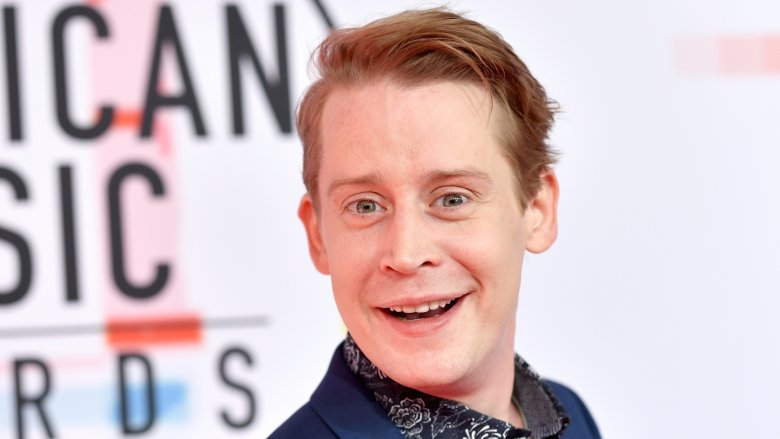 Getty Images
If Kevin McAllister was left home alone nowadays, he wouldn't be watching old gangster movies, he'd be binging Game of Thrones before his family got back. Former child star Macaulay Culkin is a big fan of the HBO show, and he teased his Twitter followers by pretending that he'd made a cameo in the season 8 opener. "Did you see my cameo on last night's Game of Thrones?" he tweeted. "I was a dragon." The tweet itself was a little bizarre, but it was worth it for this reply from Sarah O'Connell alone.
Chrissy Teigen just doesn't get it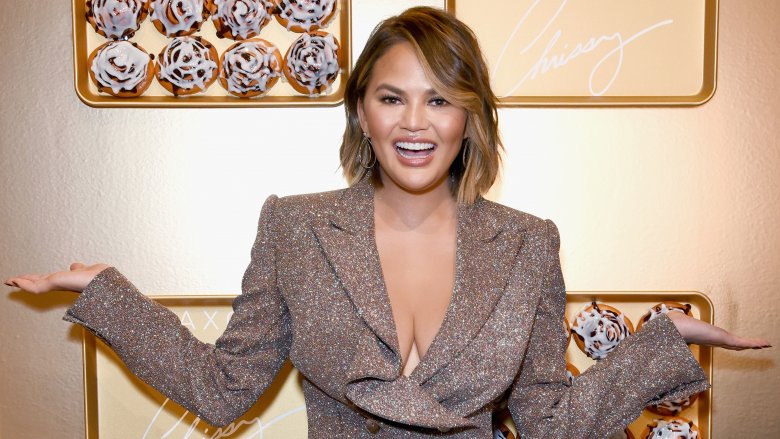 Getty Images
It might come as a surprise to learn that not everybody enjoys Game of Thrones, but it's true. Crazy, right? Supermodel and TV personality Chrissy Teigen is one of those people. She cares so little about what happens in the final season of the show that she dared to talk during the premiere, forcing husband John Legend to eject her from his viewing party. Teigen used a pair of scissors to pick the cinema room lock, but she was soon booed out of the room. "I honestly thought it was the last episode ever or something, I've never seen humans so collectively excited," she tweeted. "I am happy for you I really am. Excited to find my Game of Thrones one day."
Ava DuVernay gets in on the Bran memes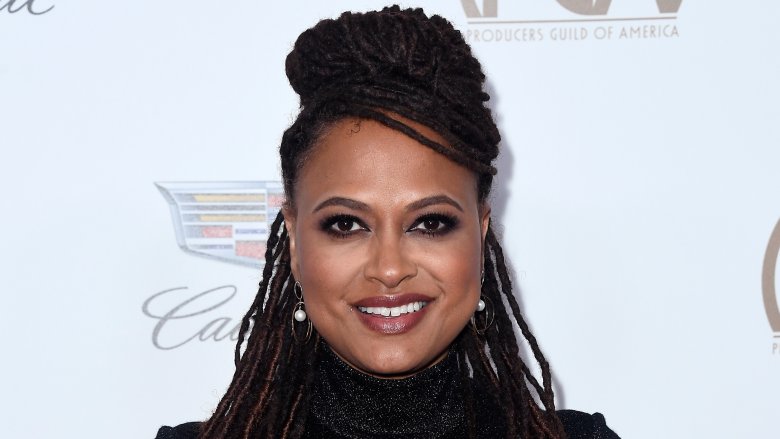 Getty Images
One of the running jokes of season 7 was the fact that Bran Stark (Isaac Hempstead Wright) doesn't do much besides stare nowadays. Ever since he became a greenseer (gaining the ability to see both the past and future) he's been a bit of a drag, but his deadpan staring in the season 8 opener made for some hilarious memes. 
Bran's stand-out scene in the episode was the one in which he came face to face with Jaime Lannister (Nikolaj Coster-Waldau) for the first time since the Kingslayer pushed him from a tower window way back in season 1, crippling the boy. Ava DuVernay couldn't help but join in with the Bran-Jamie memes. In fact, the director was on top form, also poking fun at the big Jon Snow reveal as well as his kiss with Daenerys.
Reese Witherspoon is all about the Mother of Dragons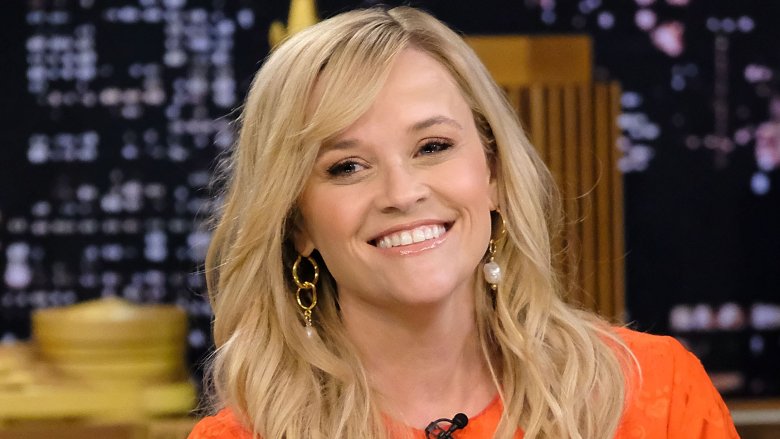 Getty Images
Had Games of Thrones been adapted for television a few years earlier, Reese Witherspoon could well have been up for the part of Daenerys Targaryen, which ultimately went to fellow diminutive blonde, Emilia Clarke. Witherspoon is apparently a big fan of the Mother of Dragons, as she made a clear with an excited tweet a few hours before the first episode of season 8 aired. "Have a very important date with my couch tonight," she wrote alongside a meme of the Night King dancing. "Excited is an understatement!!!!!" She ended the tweet with #MotherofDragons, making it clear that she wants to see Dany sitting on the Iron Throne come the finale.
T-Pain live-tweeted the whole episode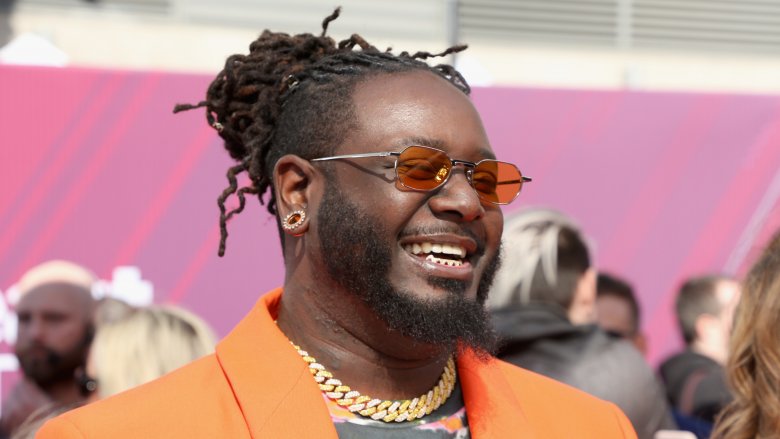 Getty Images
If you're looking for some excellent Game of Thrones commentary over the course of season 8, look no further than T-Pain's Twitter feed. The rapper, singer and producer live-tweeted throughout the season 8 premiere, and he had his followers hanging on his every word. "I feel like that scene was a little short," he said in one tweet. "We didn't even get to see how much s*** was in Jon's pants." All in all, however, he really enjoyed the opening episode and promised to live-tweet the next one. "Great f***in' premier," he said. "Loved it. See y'all next week!!"
Jemele Hill likes Arya's game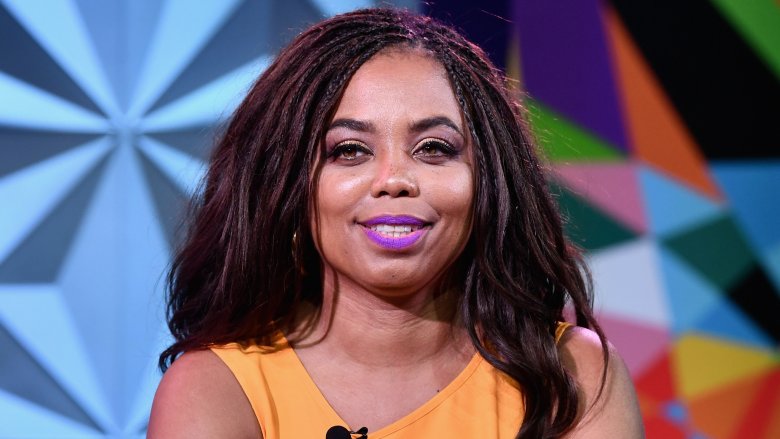 Getty Images
The relationship between Arya and Gendry came to, uh, fruition on the second episode of season 8. Facing possible death, Arya decided it was now or never and decided to lose her virginity to the blacksmith — not without a pre-interview first. "Still laughing at the fact that Arya hit Gendry with the, 'I just think it's funny how...' about other women before getting her freak on with him #DemThrones," The Atlantic writer and former ESPN host Jemele Hill tweeted.
Dani Fernandez had an existential crisis
Getty Images
Just because she stars in a Disney move doesn't mean actress, writer, and podcaster Dani Fernandez isn't going to keep it real when reacting to the decidedly not-Disney fantasy epic. The Ralph Breaks The Internet voice actress offered her blunt assessment of THAT scene between Arya and Gendry, tweeting, "Kinda overwhelmed that Arya f****d on Easter and I didn't." Seriously, someone cover Mickey's eyes. 
Andy Levy was confused
Episode 3 of the finale series, "The Long Night," was upon the people of Winterfell, and the fine folk of the North weren't the only ones lost in the action. The Night King and his army finally closed in for battle, but good luck trying to figure out what was going on. "oh good it's snowing i was afraid that the darkness and the shaky cam were making it too easy to see everything," Red Eye's Andy Levy tweeted.
Meghan McCain got up in her feelings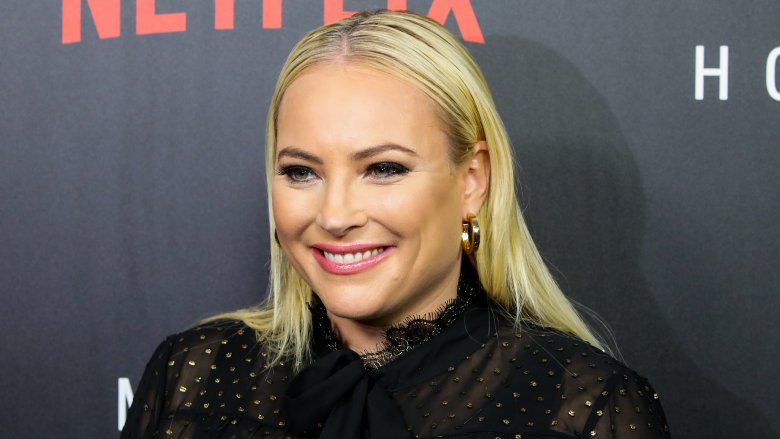 Getty Images
There were many deaths during "The Long Night," but they saved the best one for last. The Night King rolled up in Winterfell, but met his match when he squared up with the smallest Stark. "ARYA!!!!!! OMG, WHAT DID I JUST WATCH?!?!? #GameofThrones #allupinmyfeelings #girlwarriors #ontosersi," Meghan McCain tweeted. Hey Meghan, it's "Cersei." Guess she wasn't at your wedding.
Patrick Mahomes called next week's play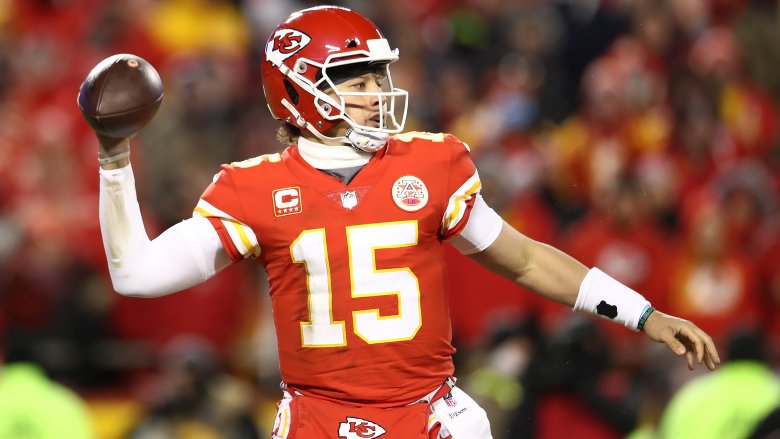 Getty Images
Lots of things happened in episode 4, "The Last of The Starks," but nothing was a shocking at the brutal death of Missandei at the hands of Cersei. Greyworm witnessed his love's death, and as head of The Unsullied, you know he won't be taking this lightly. "Grey worm might take kings landing by himself next week," Kansas City Chief's quarterback Patrick Mahomes tweeted. You know what? He's probably right.
T-Pain is ready to watch The Red Keep burn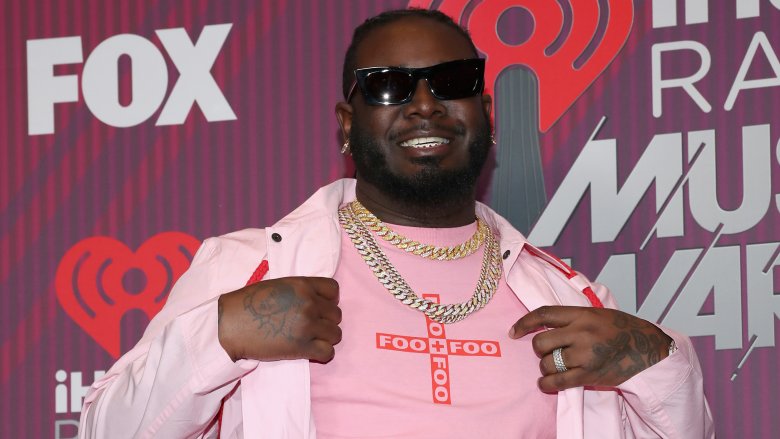 Getty Images
T-Pain continues to be the Lord of Light when it comes to Game of Thrones Twitter takes, and he had some thoughts on Gendry professing his love for Arya after sharing one night with her in bed then watching as she turned him down. "Man Gendry went straight to the L word and took a L immediately after I feel bad for all my comments last week. Mans really felt something and took a leap of faith," he tweeted.
By the time the credits rolled, T-Pain was ready for Daenerys to handle business in King's Landing. "I want scorched earth at this point," he tweeted, adding, "F**k them innocent ppl. F**k them gates. F**k them kids. Y'all gettin it too for encouraging this h*e." 
Leslie Jones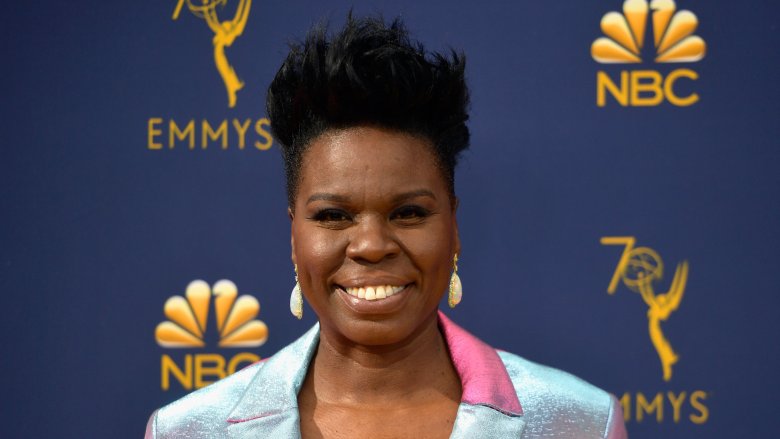 Daenerys Targaryen finally lived up to her House name in the penultimate episode of season 8 and went full Mad Queen, burning Varys alive, and effectively destroying King's Landing on the back of Drogon. Comedian Leslie Jones jumped ship from her beloved Daenerys after she took out Varys. 
"Ok I Leslie Jones first of my name. Holder of jokes! House of @nbcsnl Layer of punchlines!! I sentenced you to not be my homegirl anymore Denarys!! @GameOfThrones @hbo #SPOILERSF***ERS #ripvarys," she tweeted, accompanied by a video of Varys' death. "I'm not gonna forgive you for this," Jones can be heard saying in the video. Oh, but it got so much worse... 
Jemele Hill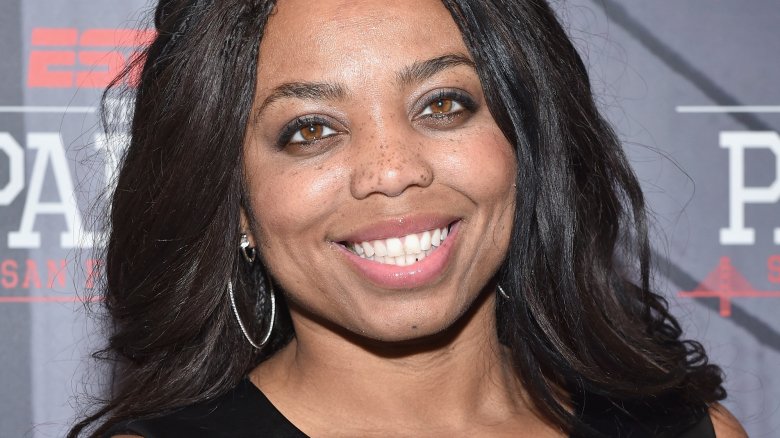 Poor, Jon Snow. Always believing the best in people until it's too late. Maybe he's Ned Stark's kid after all. So with the plan to allow Cersei to surrender once she rang the bells, Jon realized he put too much faith in Daenerys when she ignored the surrender and torched the city. Former ESPN host Jemele Hill continued bringing the takes hotter than Drogon's breath when she captured the moment Jon knew it was game over. 
"Jon: It was in that moment, when I was suffocated by the smell of burning flesh, that I realized my auntie boo was crazy. Narrator: You know nothing Jon Snow," she tweeted.
Mindy Kaling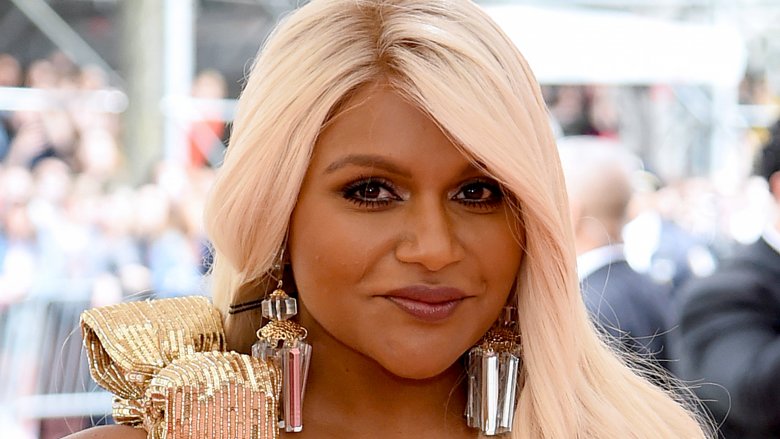 Jamie Mccarthy / Getty Images
While many were justifiably horrified by Daenerys torching innocent civilians, including women and children, actress and comedian Mindy Kaling was all for the carnage. "I liked what Dany did, I didn't care about those randos, I would've done the same, should I be tweeting this," she tweeted.
She also believed Cersei shouldn't be too worried about seeing her people die fiery deaths either. "Remember, they were the same horrible people who jeered Cersei and threw feces at her when she did her walk of shame. Light 'em up," she wrote. Well, that's certainly one way to look at the situation. 
Pedro Pascal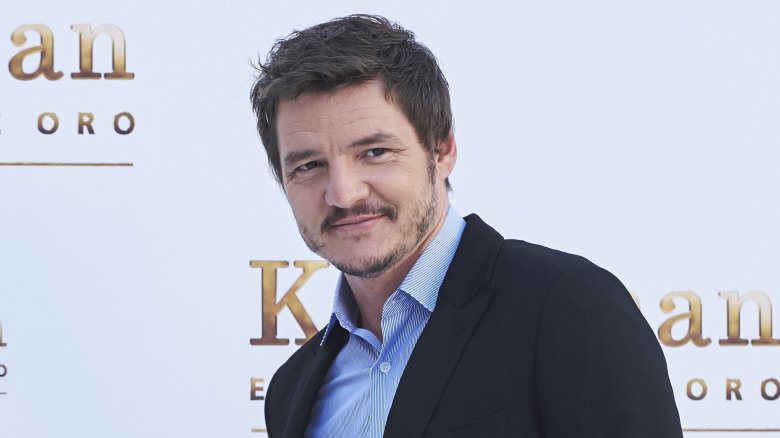 Carlos Alvarez/Getty Images
Arya Stark witnessed the destruction of King's Landing from the ground and barely escaped with her life while attempting to help as many people as she could. She knows who is responsible, so we all know what that means. Former Game of Thrones star Pedro Pascal knows. "I think somebody just made the list. #DoNotF***WithArya," he tweeted. 
Prince Oberyn is no longer with us, but he's with us in spirit. RIP to a real one.