Charlize Theron Reveals Her Daughter Jackson Is Transgender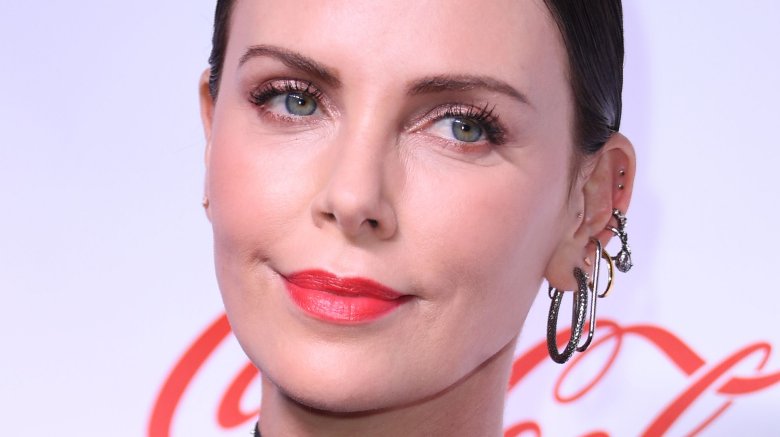 Getty Images
Actress Charlize Theron is sharing new insight into her life as a single mom.
During an interview with the Daily Mail, published on Friday, April 19, 2019, the Mad Max: Fury Road star revealed for the first time that her oldest child, 7-year-old daughter Jackson, is transgender.
"Yes, I thought she was a boy, too. Until she looked at me when she was three years old and said: 'I am not a boy!'" Theron said of Jackson, who was assigned male at birth but identifies as female. "So there you go! I have two beautiful daughters who, just like any parent, I want to protect and I want to see thrive." She added, "They were born who they are and exactly where in the world both of them get to find themselves as they grow up, and who they want to be, is not for me to decide." 
Theron went on to say, "My job as a parent is to celebrate them and to love them and to make sure that they have everything they need in order to be what they want to be. And I will do everything in my power for my kids to have that right and to be protected within that." Well said!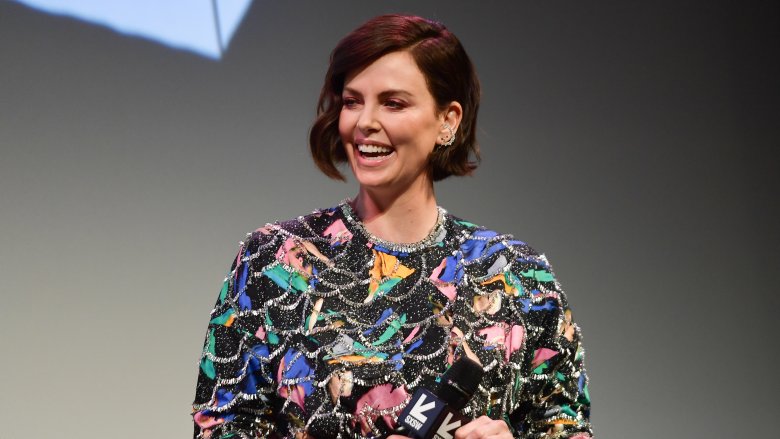 Getty Images
As Nicki Swift previously reported, Theron, 43, secretly adopted Jackson from her home country of South Africa in 2012. "My mom said the most beautiful thing. She said, 'You know, it took me nine months to fall in love with you while you were growing in my stomach, and it took you two years to fall in love with this little baby,'" the actress said while opening up about the adoption process on The Ellen DeGeneres Show later that year (via Us Weekly). "It took two years of waiting, and then one day, it's finally there, and it feels exactly how it's supposed to feel. I don't know how to describe it. It just feels right."
After adopting her second child, daughter August, from the United States three years later, Theron told W Magazine, "I do know that choosing to be a mom in my late 30s has been really great for me. It's given me perspective."
During her recent interview with the Daily Mail, Theron opened up about how her upbringing and her mother's own parenting style have impacted her approach to motherhood. "You know, I grew up in [South Africa] where people lived with half-truths and lies and whispers and nobody said anything outright, and I was raised very specifically not to be like that," the Long Shot star said. "I was taught by my mom that you have to speak up; you have to be able to know that, when this life is over, you'll have lived the truth you're comfortable with, and that nothing negative can come from that."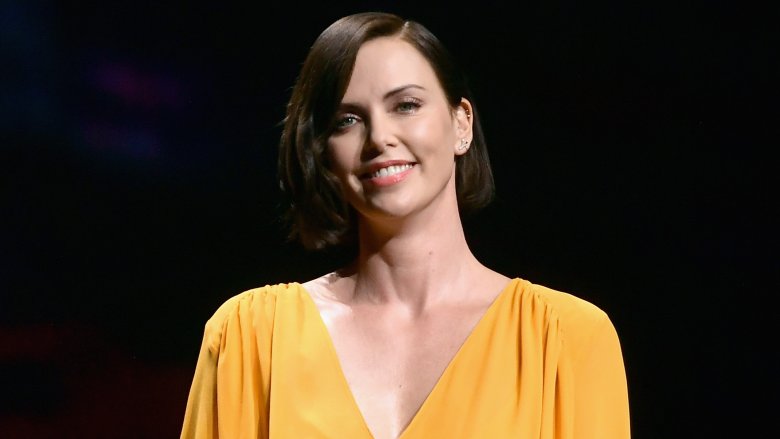 Getty Images
We're sure we're not alone in applauding Charlize Theron's open, loving, and supportive parenting style, and can only hope that this proud mom's honesty about her daughter's gender identity will inspire others to follow suit so that other LGBTQ+ kids will be able to safely live their truth. 
In related news, Theron recently made headlines when she shared the deets about another area of her private life — her dating life — or apparent lack thereof. Earlier this month, the movie star was hit with rumors claiming that she and Brad Pitt were an item after teaming up to film an ad for the watch company Breitling in late 2018. According to a source cited by People at the time, the duo "did a shoot together six months ago. They have not been out together recently, and were never dating. Reports of them being involved romantically are false."
For her part, Theron also downplayed this speculation, telling Australia's Sunday Life, "I'm not really thinking about dating now" (via ET Canada). She added, "I'm single, and I have a full life with my kids and my career." Just prior to this, the Tully actress told Entertainment Tonight that she was "shockingly available." Theron, who was previously romantically linked with actor Sean Penn until their 2015 split, went on to say, "I've been single for 10 years, it's not a long shot. Somebody just needs to grow a pair and step up."