Chelsea Handler's Tragic Real-Life Story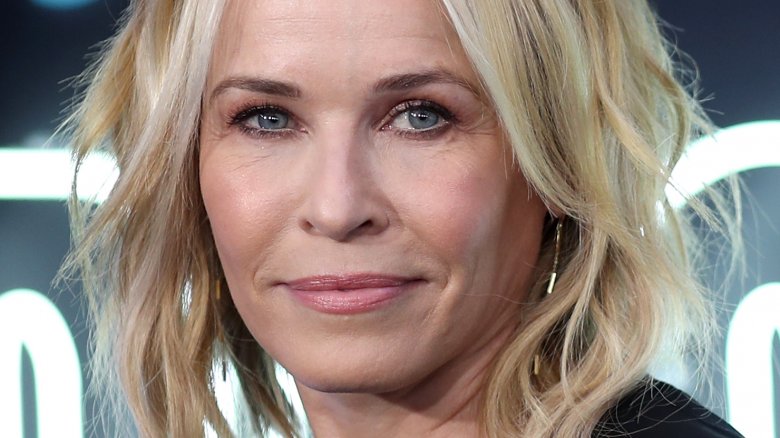 Getty Images
We may receive a commission on purchases made from links.
As the youngest of six children, Chelsea Handler honed in on her comedic skills at a very early age. "[My siblings would] go to their high school parties and bring me because I had this attitude. I was their little entertainment wind-up doll," she told People magazine. Yet the happy and carefree days of her childhood wouldn't last long. Soon her entire world flipped upside down when she lost one of the people she admired the most. 
Like many comedians who've gone through traumatic experiences, that tragic incident paved the way for a lifetime of using laughter to help get through the trying times. Sadly, the painful memories from her formative years followed her into adulthood despite her achievements, which include being crowned a New York Times best-selling author multiple times, hosting her own talk show, and spearheading her own self-titled Netflix program. 
Many of her fans are unaware of just what this New Jersey native has battled — from finding out her dad was hiding a family secret to her never-ending struggles with anxiety. So who is this sometimes raunchy and always unfiltered comedienne who puts a smile on our faces despite her own harrowing trials and tribulations? 
Here's the tragic real-life story of Chelsea Handler.
She's the daughter of two 'hot messes'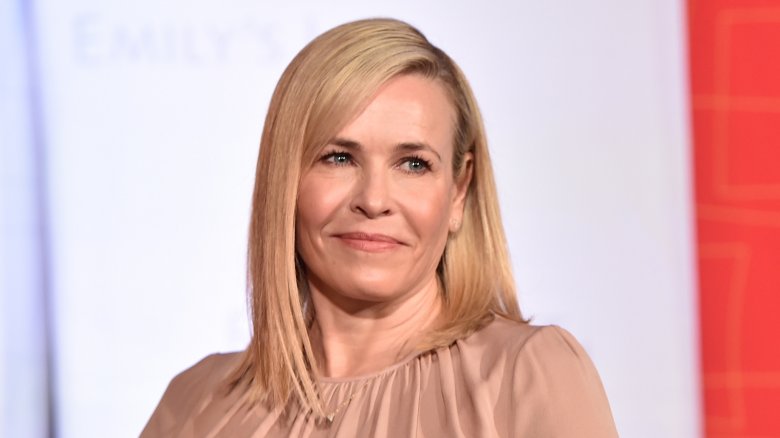 Getty Images
Chelsea Handler's father, Seymour Handler, was a used-car salesman, and her mom, Rita Handler, was a homemaker, according to People. The family, which included Chelsea Handler and her five siblings, lived in New Jersey, and they also had a summer home in Martha's Vineyard. Still, the comedienne said she was very aware of her family's income — or lack thereof. "I was 15 when I was 2. I was like, 'What's our financial situation?'" she told People.
When visiting her friends, Handler was able to really notice the difference in her family's income level and lifestyle. But it was those rough times with her family that helped her appreciate everything she has earned all on her own. "I just thought, 'I don't ever want to live like that. I don't want to worry about the phone being cut off, and I don't ever want to have people not be able to depend on me,'" she said.
Mom and pops did the best they could do with the cards they were dealt, and she grew up surrounded by love. However, she did admit to the publication that she grew up with parents who were "kind of hot messes."
An untimely death changed everything
When she was just 9 years old, Chelsea Handler's 22-year-old brother, Chet, died when he fell off of a cliff while visiting Jackson Hole, Wyo., according to People. His tragic 1984 accidental death affected Handler and her family beyond belief. "He told me he'd come back, and he said he'd never leave me with these people, referring to my parents ... and he was just going hiking and that I would always have him, and he never came back," the television personality told USA Today.
Because no one in her family had the "tools" to deal with his passing, they were all rocked with grief. "You would walk by my parents' room and just hear them crying," she told People magazine.
While her family mourned, Handler, who was the youngest child, was disregarded. Her older siblings would say, "Don't even worry about her. She doesn't even know what was going on," Handler told People. She added, "Of course I knew what was going on. I was so close with my brother."
She told USA Today that as she got older, she was able to attain everything she ever wanted, thanks to her career. But she never fully processed her brother's death, which eventually compelled her to seek therapy to handle the residual sadness.
Her history of lying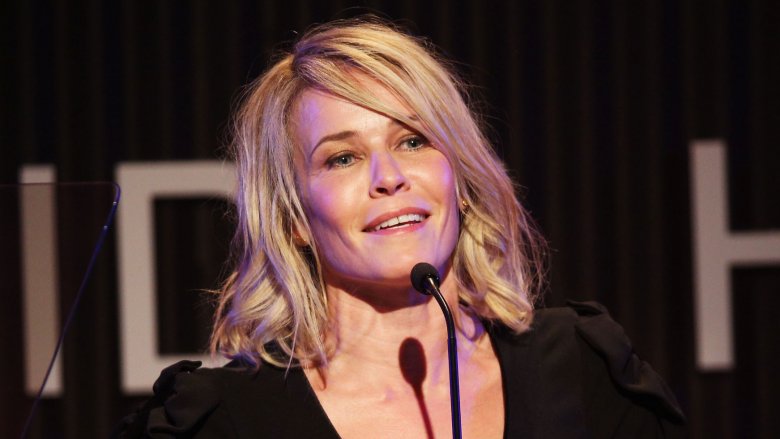 Getty Images
The first thing people notice about Chelsea Handler is she's really blunt. No topic is off-limits, though there are times when the former Chelsea Lately host would rather bury the truth. "Oh, I lie all the time. It depends on what I'm trying to get out of," she told HuffPost.
One incident, in particular, happened when the entertainer was in Barcelona, and a guy from London went to visit her in the Spanish city. "I lied to him about having to go to a friend's surprise party in Barcelona ... I don't have any friends in Barcelona. I made up her name — her name became Vivian — and she had a husband and she had a daughter by the end of the trip named Molly," she said.
Her ability to fabricate the truth is no secret to those closest to her. In fact, Handler even compiled a book about her biggest falsehoods, entitled, Lies That Chelsea Handler Told Me. A portion of the book, according to her Amazon seller's page, reveals her "tendency to make up stories and lie compulsively" that takes up a significant portion of her day.
She may be laughing all the way to the bank with her stories about her excessive "foolishness," but we can't help but wonder if her fabrications are hiding deep-rooted issues. According to Childhood Trauma Recovery, children who suffer childhood trauma "are more likely to become pathological liars."
'Unavailable' parents led her to drugs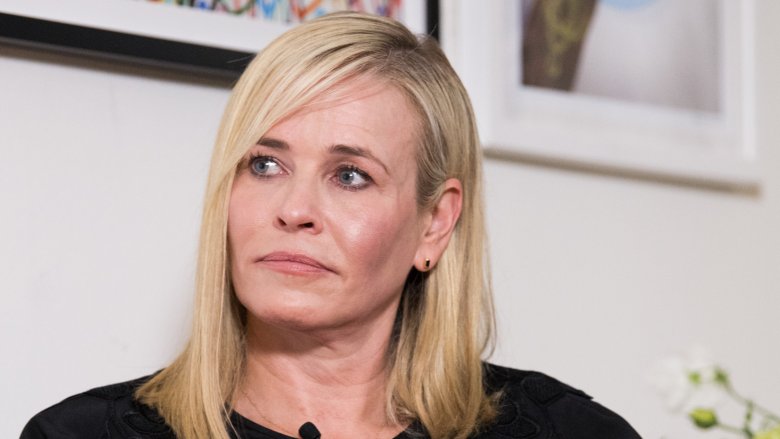 Getty Images
A family never knows how they'll respond to death until something unfortunate happens. For the Handler clan, they were whisked into a whirlwind of emotions with no way out. "From that day onward, if I saw my mother crying or heard my parents groaning in anguish in their bedroom in the early hours of the morning, I would leave the house and cry," she wrote in her memoir Life Will Be the Death of Me: ...and You Too! (via RadarOnline).
The tragic death of her eldest brother also meant her parents became "unreliable" and "unavailable" to her. "That's when I realized you can't ever really depend on anybody. They could die at any moment. But even if they didn't die, those you love the most may not be there for you when you need them," she told People.
Due to the lack of attention she received at home, Handler began to act out at school in any way possible. This also led to her first foray into drugs. "I've done pretty much every drug — besides, like, heroin and crystal meth — I'm pretty versed. I did a lot of drugs in high school," she told BuzzFeed.
She didn't stop there, though. On an episode of her since-canceled Netflix series, Chelsea Does (via Celebstoner), she revealed, "I took my SATs on acid."
Being 'irresponsible' as a teen led to two abortions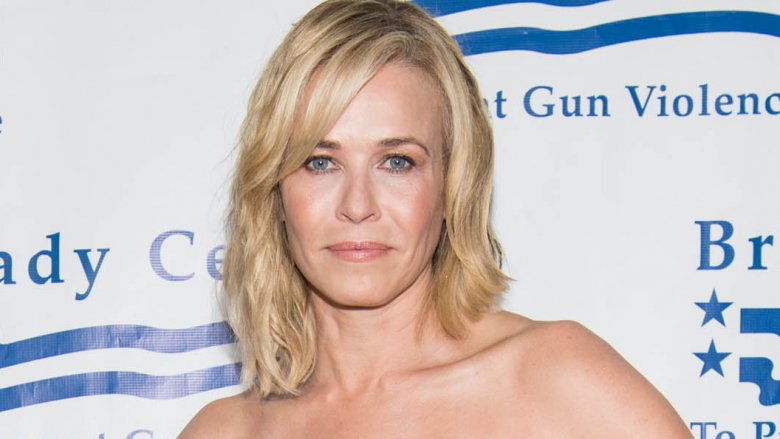 Getty Images
During her teenage years, Chelsea Handler not only began to experiment with drugs — she experimented with sex, as well. In a piece written for Playboy, the comedienne said that, at the age of 16, she went through a "very bad stage" in life, adding, "I hated my parents and I was having unprotected sex with my boyfriend, who was not someone I should've been having sex with in the first place, never mind unprotected sex."
When she wound up getting pregnant, she thought she would have the child. Her mother and father had other plans. "[My parents] acted like parents for one of the very first times in my life and took me to Planned Parenthood," she wrote. After terminating the pregnancy, she described feeling "relieved." Nevertheless, Handler got pregnant by the same guy for a second time that same year, which she admits was "irresponsible."
"I didn't have the money the second time. I had to scrape together the $230 to pay Planned Parenthood, but it was a safe abortion," she wrote. Looking back on her two unplanned pregnancies, and the way in which they ended, Handler has no regrets. "I don't ever look back and think, God, I wish I'd had that baby," she shared.
Her dad's deep, dark secret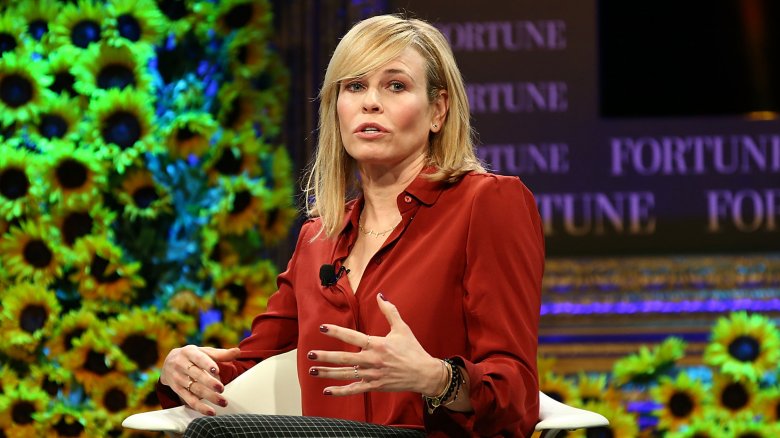 Getty Images
At the age of 42, Chelsea Handler sought out treatment to help her come to terms with her brother's death. A few years following her first therapy session, a family secret was uncovered.
According to her memoir, Life Will Be the Death of Me: ...and You Too! (via Radar Online), before her parents had gotten married, her dad fathered a child with another woman. Her long-lost sibling, Anthony, got in contact with one of Handler's sisters and spilled all of the details. Anthony said that after his mom told Handler's dad she was pregnant, her dad "told her he was getting married and to back off," Handler wrote in her book.
The secret prompted Handler to describe her dad as "not the most honest, upright citizen" during an interview with The View, and she added, "So yes, we have a brother. ... He grew up without a dad because my dad just thought he didn't have to deal with that and wanted to focus on the family he did have."
We can't even imagine what it has been like for Handler and her siblings to find out the truth about their dad's past, especially since the revelation came just a few years after the family was hit with yet another devastating loss...
Another death in the family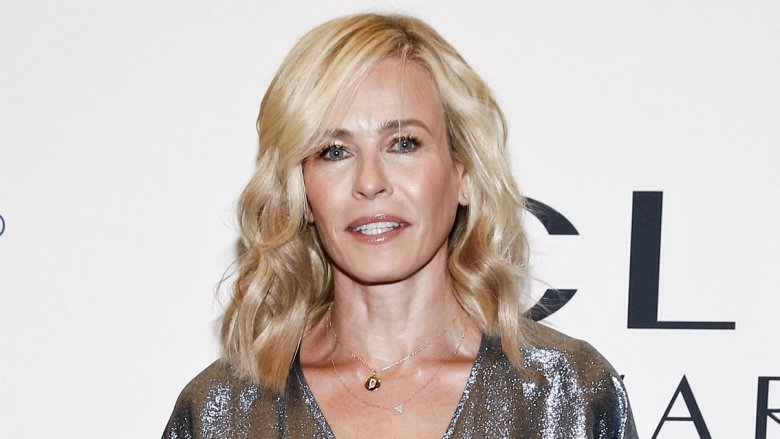 Getty Images
Chelsea Handler's mom, Rita Handler, was diagnosed with cancer in 1989, according to the Vineyard Gazette. As her health began to deteriorate in the early 2000s, Handler and her entire family stayed by Rita's side until she was transferred to hospice.
Handler told People her mom gave her the task of preparing her dad — who was in "denial" about the situation — for the inevitable. Handler was able to transform herself into a pillar of strength for her loved ones. "That was much easier for me to deal with than the death of my brother because I knew she was in pain and wanted to go," she told the magazine. "[My mom] did not want to be remembered in that way."
She then took "control of the situation," adding, "I told my dad he had to deal with his feelings and I was happy to show up for my mom and my family in that way."
In the end, Rita, who was described as "informal, modest and lighthearted," succumbed to cancer after a more than 16-year battle, "surrounded by her children and husband, who held her dearly throughout her final weeks and moments," the Vineyard Gazette reported.
Living with anxiety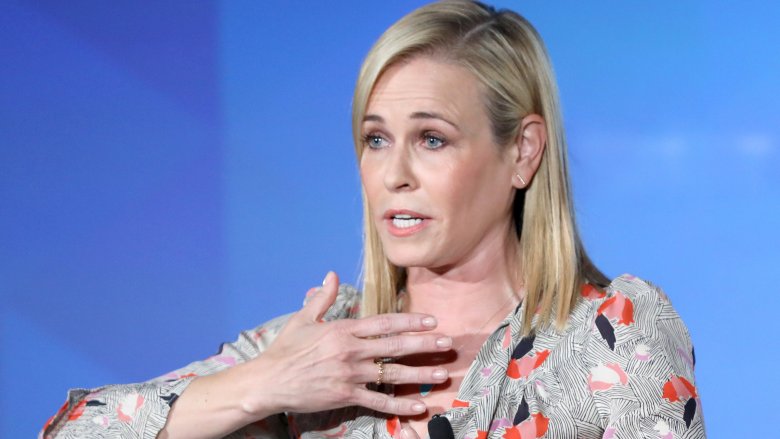 Getty Images
Chelsea Handler told InStyle in an open letter that she has dealt with anxiety ever since she was a little girl. She shared that if she doesn't finish reading a book within a "reasonable amount of time," or if she doesn't push herself to be healthy and exercise, the anxiety can creep up on her.
"My anxiety manifests itself in different ways. Sometimes it's just in my head and feels overwhelming, as if I've agreed to do too much," she wrote. "Other times, when I'm really nervous, my leg shakes, and then I look like a real crackhead at some luncheon where I've been asked to speak about being a powerful woman."
She had hopes that she would become "less anxious" as she grew up. When that didn't happen, she decided to offer up encouragement to other people who also suffer from the mental health disorder. "Even if you have something you're dreading, that feeling will not last forever. The workout will be over in an hour. The party will stop. The day will end," she penned. "And if you push past the fear, you've accomplished something and you're a stud again."
Trusting men has been nearly impossible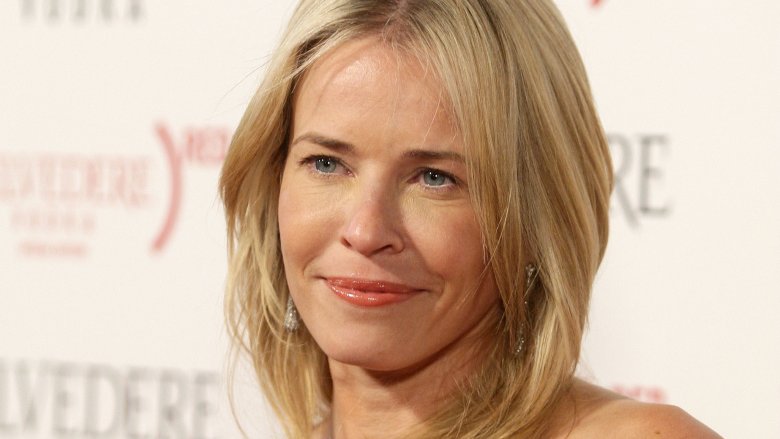 Getty Images
The aftermath from the death of Chelsea Handler's brother Chet wreaked havoc on her life for many years to come, following her into adulthood and playing a major part in many of her romantic relationships.
Handler's dating history runs the gamut, from rapper 50 Cent to NBC Broadcasting chairman Ted Harbert. Both relationships ended in breakups, and their demises could have a lot to do with her past. "I don't trust men because the most important person in my life lied to me," she told USA Today in reference to her brother telling her he would come back home after his ultimately ill-fated trip to Wyoming.
Handler told the publication in 2019 that she was working through her issues, and she was finally ready to be in a serious relationship. "I've done a lot of work on myself, and I will continue to, and I do want to share my life with somebody," she said. "Why do I need to be single and proud all the time? I deserve to be in love with somebody."
We're glad she has taken the proper steps to learn how to love and trust again. We here are Nicki Swift wish her all the best!