Celebs Who Became Way More Famous Than Their Spouses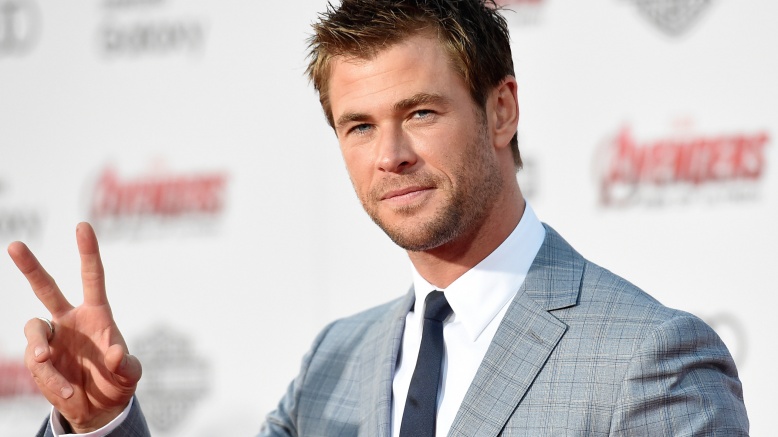 Getty Images
Everybody LOVES a good celebrity couple: Brangelina, Beyonce and Jay-Z, David and Victoria Beckham... the list goes on and on. But for these superstar duos, sadly, one spouse's star happened to shine a bit brighter than their better half's.
Channing Tatum And Jenna Dewan-Tatum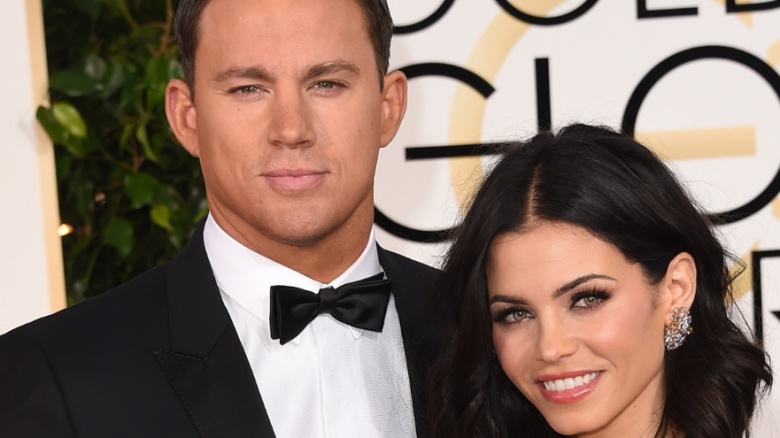 Getty Images
Magic Mike XXL— need we say more? Just kidding. They're both more beautiful than two people ever should be, and we imagine their daughter Everly is as cute as a button. But when you compare the two — his fame is on another level when compared to his wifey's. The two met on the set of Step Up in 2006 and tied the knot shortly after. After the two said "I do," Channing's career practically blew up. He went on to star in Stop Loss, G.I. Joe, 21 Jumpstreet, and of course was a hunka hunka burnin' love in Magic Mike. Now he's taking it off again in Magic Mike XXL. While Channing's career really took off after the couple's Step Up days, Jenna on the other hand hasn't had the same kind of luck. She guest-starred on the CW series Melrose Place in 2009, starred in the short-lived show The Playboy Club in 2011, and played the very witchy Freya Beauchamp on the Lifetime series Witches of East End for two seasons until it was cancelled.
Chris Hemsworth And Elsa Pataky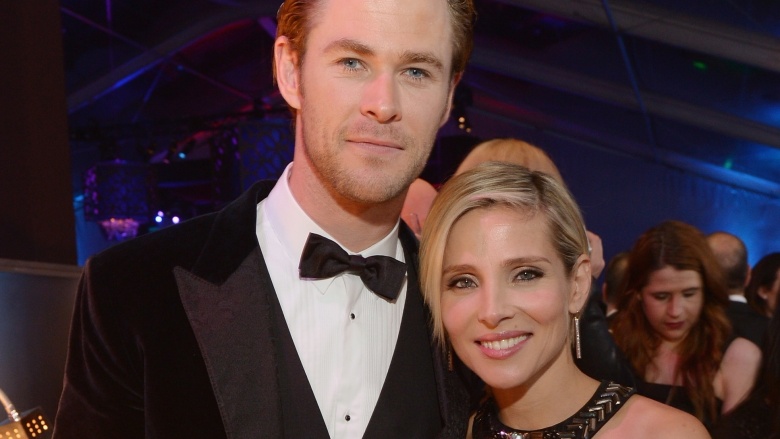 Getty Images
Chris Hemsworth and Elsa Pataky are a gorgeous couple. However, Chris has become a household name thanks to his role as Thor and being named People's Sexiest Man Alive in 2014. So whether you're getting drawn in by his beautiful blue eyes or getting butterflies over his outrageously buff muscles, Chris Hemsworth is a star and isn't going anywhere anytime soon. His Spanish wife Elsa has been in a few blockbusters herself. She's played the character of Elena in three Fast & Furious films: Furious Seven, Fast & Furious 6, and Fast Five. Elsa was also in the 2006 Samuel L. Jackson flick Snakes on a Plane.
Chris Pratt And Anna Faris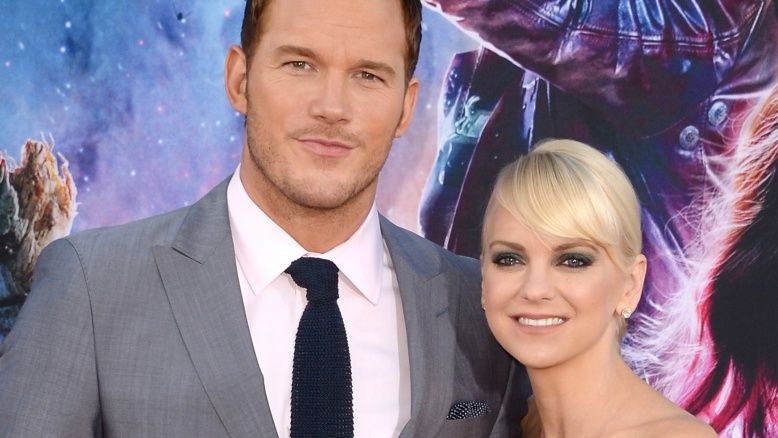 Getty Images
If there are two things we know for sure, they're that Chris Pratt loves his wife Anna Faris more than anyone has ever loved another human being, and that, sadly, he's way more famous than her. His shirtless scene in Guardians of the Galaxy was his big breakout moment and it's only gone up from there. Anna and Chris met while filming Take Me Home Tonight in 2010. At the time, Anna was the bigger celebrity, having a guest-starring role in the last season of Friends, and having starred in all of the Scary Movie franchise films. While Anna is playing the lead alongside Alison Janney in the CBS comedy Mom, and the fame tables have turned, it's clear her hunky husband doesn't care about his wife's fame one bit. "Anna and I are meant to be together," he said during a Reddit AMA. "She and I grew up 20 minutes away from each other but never met until we met in LA... We both made our careers playing guileless nitwits for laughs. We both have parents that have suffered with MS. The similarities go on and on."
Melissa McCarthy And Ben Falcone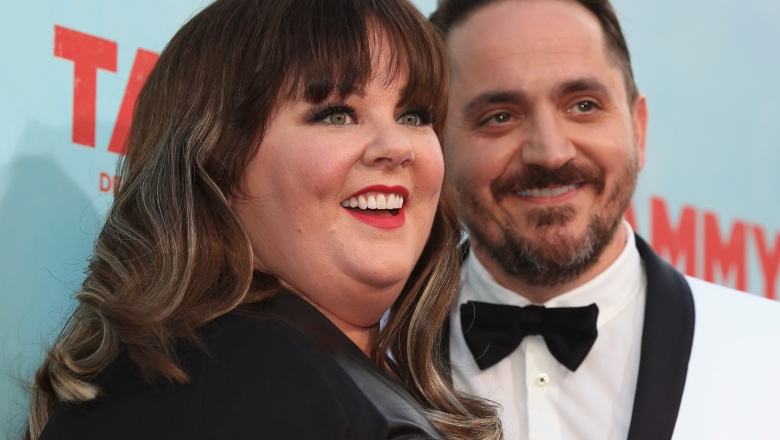 Getty Images
"I'll take the first watch." That's what Melissa's Bridesmaids character said to the man seated next to her on the plane. The man just happened to be her real-life husband Ben Falcone, and little did they know at the time that that line would help boost Melissa's level of fame up a million notches. The couple first met while taking an improv class in L.A., and they've been together for more than a decade and have two daughters. Melissa and Ben work as a pair quite a bit. Ben directed Melissa in Tammy, made cameos in her comedy The Heat, and together they own their own production company called On the Day. That being said, Melissa has really become the big superstar between the two. She recently received her star on the Hollywood Walk of Fame, is designing her own women's clothing line, and will be playing one of the four leads in the upcoming all-female Ghostbusters.
Kelly Ripa And Mark Consuelos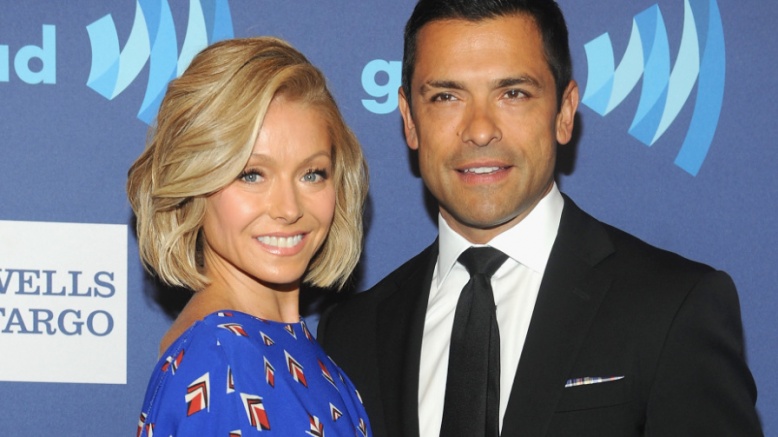 Getty Images
If you like morning talk shows, chances are very high that you know exactly who Mark Consuelos is... Kelly Ripa's husband. The two first met while working on the daytime soap All My Children in the '90s. They got married in 1996 and have three children together. At the time they met, they were just two soap stars in love. Now, Kelly is the host of the nationally syndicated morning talk show Live with Kelly and Michael. When Mark is not guest co-hosting with his wifey, he is starring in the Amazon Original Series Alpha House. He also made appearances on American Horror Story: Asylum in 2013, as well as the short-lived series Guys with Kids and The New Normal.
Jon Hamm And Jennifer Westfeldt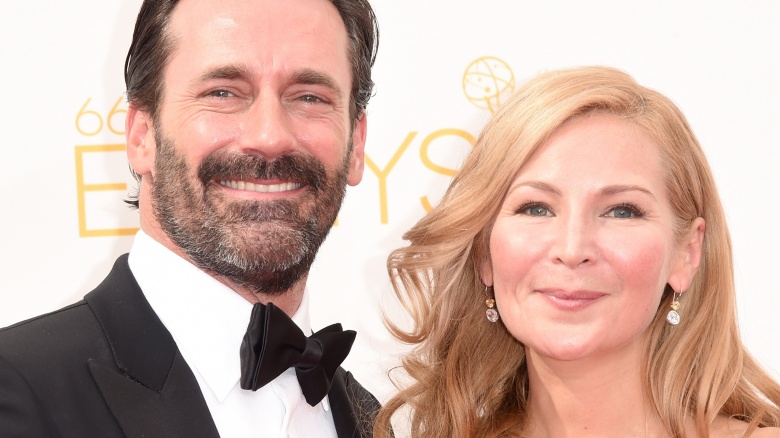 Getty Images
It's hard to think about Jon Hamm without thinking about Mad Men (RIP), but there's another half of him that we don't get to see much of... his longtime girlfriend Jennifer Westfeldt. Between the couple, Jon has definitely become the bigger star thanks to his role as Don Draper. The 44-year-old has proven that he can do more than act in a drama, as he's cracked us up multiple times on Saturday Night Live, and his guest-spots on Parks and Recreation and Unbreakable Kimmy Schmidt show that he's a Jack (or Jon) of all trades. While Jennifer's allowed her main man to take the spotlight, the writer and actress has created quite the resume for herself. She wrote and starred in the 2001 dramedy Kissing Jessica Stein. She then went on to write, produce, direct, and star in the 2012 film Friends with Kids, which also starred Kristen Wiig, Maya Rudolph, Adam Scott, and her man-friend Jon Hamm. Jon told Playboy in 2014 about his lady-love's decision to cast him in her films: "She's the least narcissistic, mean-spirited person I know."