Who James Holzhauer Blames For His Jeopardy Downfall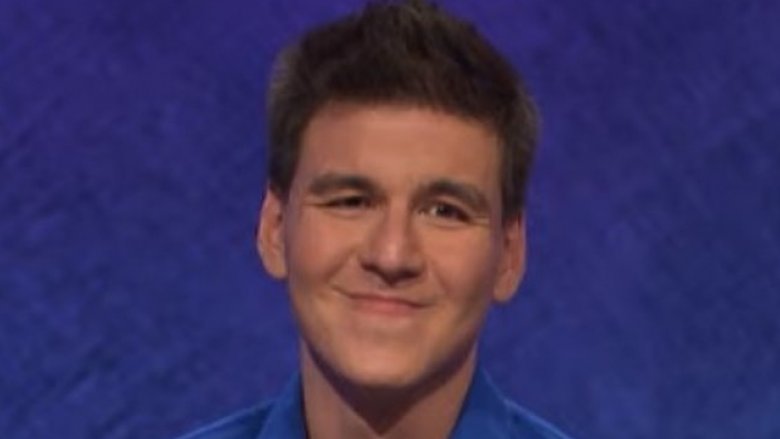 YouTube
Contestant James Holzhauer has broken his silence on his recent Jeopardy loss to librarian Emma Boettcher.
Just hours before his final appearance on Alex Trebek's popular game show would air on Monday, June 3, 2019, the mathematician and professional sports better took to Twitter to confirm reports of the defeat while jokingly placing the blame on an unsuspecting source: the so-called Drake curse.
"Knew I shouldn't have invited @Drake to the @Jeopardy taping," Holzhauer quipped to his 110,000 followers. Keeping the sports-themed tweets running, the 34-year-old later jokingly wrote in reference to New England Patriots quarterback Tom Brady, "*still anxiously awaiting what @TomBrady plans to eat on IG live tomorrow*."
For those who don't know, The Guardian reports that the "Take Care" rapper has gained a reputation among athletes and sports fans alike for a pretty mysterious albeit coincidental reason: "If Drake wears a jersey, poses for a photo with an athlete or in any way appears to be supporting any particular team or person, that team or person will go on to lose, often against the odds."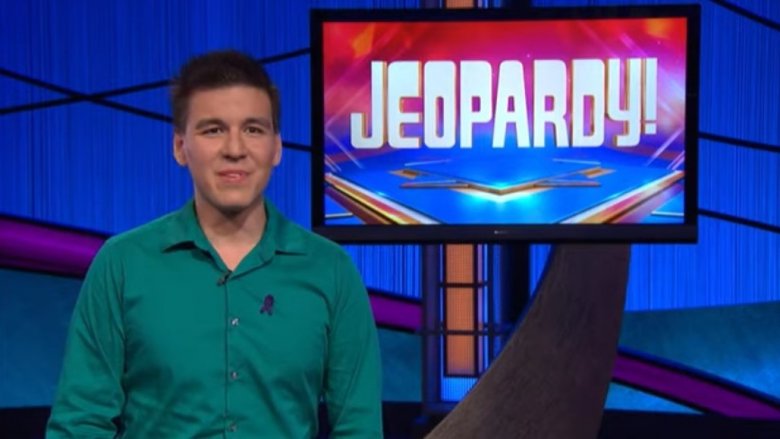 YouTube
Whether or not you believe in the Drake curse, most would probably agree that Holzhauer's impressive — and record-breaking — 32-game reign on Jeopardy was, of course, nothing to snuff at. For months, viewers watched with rapt attention to see if the Las Vegas resident would best computer scientist Ken Jennings' 15-year cash winnings record of $2,520,700 — including Jennings himself. "For 15 years, I have thought somebody was gonna make a run at this record," he previously told Good Morning America in May of this year (via USA Today). Jennings, who earned his prize money over the course of 74 games in 2004, added, "What I did not expect was that somebody could make a run at the cash record in like a third the time."
However, Holzhauer surprised the world yet again when he ultimately failed the break Jennings' record in his 33rd Jeopardy appearance this week, coming in at $58,484 short of it, according to The New York Times. The long-running champ placed second to Boettcher, 27, following a shocking round of Final Jeopardy: while both answered the question correctly, Boettcher wagered $20,201 to Holzhauer's $1,399. "What a game!" Trebek himself said in response. "Oh my gosh!" 
Still, Holzhauer finished his run with $2,464,216 ... so we'd say he did pretty okay for himself. And clearly, there were no hard feelings. After losing to the Chicagoan by just $22,002, Holzhauer graciously gave her a congratulatory high five and later told The New York Times, "Nobody likes to lose, but I'm very proud of how I did, and I really exceeded my own expectations for the show. So I don't feel bad about it."
He later tweeted, "CONGRATULATIONS to Emma on a world-beating performance. There's no greater honor than knowing an opponent had to play a perfect game to defeat me." In addition to thanking his fans for their support, Holzhauer also shared a message for Jennings himself, adding, "To @KenJennings : You win this round. But if Jeopardy ever gives me 43 second chance games, look out!"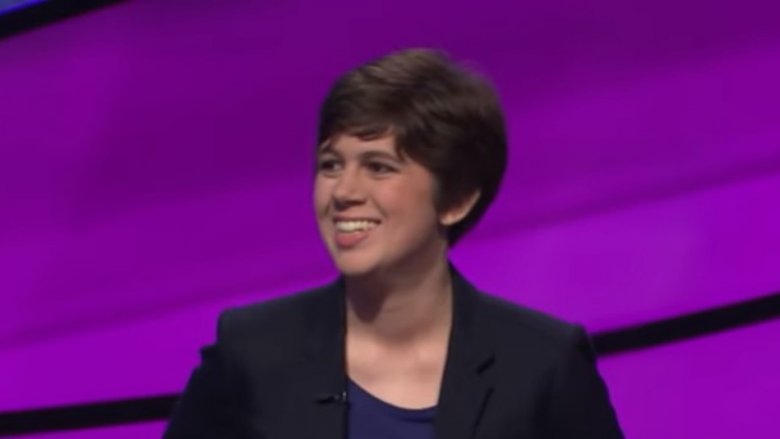 YouTube
As for what's next for James Holzhauer, it sounds like he's ready to return home and get back into the gambling game, telling The Action Network, "The public might not have known my name two months ago, but all the sportsbook managers in Vegas were already familiar with me. I hope I can still get my bets down."
While we're pretty sure the Sin City will welcome the Jeopardy contestant home with open arms — the Vegas Golden Knights' Twitter account has already written alongside a hug emoji, "What a run for our buddy @James_Holzhauer!! You made Vegas proud." — we wouldn't put it past Holzhauer to already have some strategies in place for when he returns in Jeopardy's upcoming "Tournament of Champions" edition (via CNN). 
As noted by The New York Times, his triumphant run was actually six years in the making, which included learning as much trivia as possible, practicing with a home-made buzzer, repeatedly taking the show's online tryout test, and going on two in-person auditions before landing the coveted gig. By then, he naturally had a game plan in mind for the competition, telling The Atlantic in April, "I sketched out what I believed to be my optimal strategy for Jeopardy: Play fast, build a stack, bet big, and hope for the best."
However, Holzhauer will also be spending some well-deserved downtime with his loved ones, as he tweeted out over the weekend, "My kid cried about the possibility of her dad losing, so I told her we could have a party the day after it inevitably happens. Now she cries when I win."