Twitter Reacts To The Bradley Cooper And Irina Shayk Split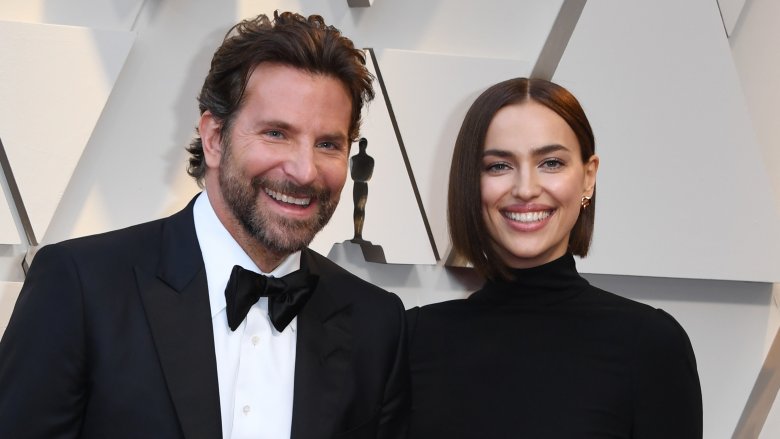 Mark Ralston/Getty Images
People reports that actor Bradley Cooper and supermodel Irina Shayk have split after four years of dating. An insider told the publication the former power couple is "amicably working out how to share custody" of 2-year-old daughter Lea De Seine. This news came a day after a source told E! News that the pair was "questioning whether being a couple is what's best."
In a February 2019 interview with Glamour UK, Shayk talked about she and Cooper's decision to keep their relationship relatively private. "I have a lot of friends who share a lot of their personal life on Instagram or social media, very publicly. I admire it and I think it's great — but I think it's all about personal choice," she said. "Because my work requires me to be out there, I just decided my personal life will be quiet. That's why it's called personal, because it's something for you and your family, and I feel happy with it."
Ironically, news of their breakup spread quickly and became one of the top trending topics on Twitter, with thousands of people offering their hot takes online. Vulture's Hunter Harris tweeted: "my favorite celebrity couple irina shayk and bradley cooper are no more — very sad, as i always did enjoy their unique ability to be only photographed together looking absolutely miserable." Elite Daily's Ginny Hogan quipped: "Bradley Cooper is single- guess I should start brushing my hair before I leave my apartment." Another user joked: "Bradley Cooper and his girlfriend split up and I feel just awful for their daughter because I'll be a reluctant step-mother at best." 
Less than 12 hours after the breakup, TMZ spotted Shayk with a packed suitcase and a big smile on her face headed to the airport. Of course, the internet had a thing or two to say about that. "Irina shayk immediately heading to the airport after breaking up with bradley cooper is big summer friday energy," tweeted Cole Delbyck of The Huffington Post. "Irina is eat, pray lovin' it post-bradley cooper breakup. as she should," another user wrote.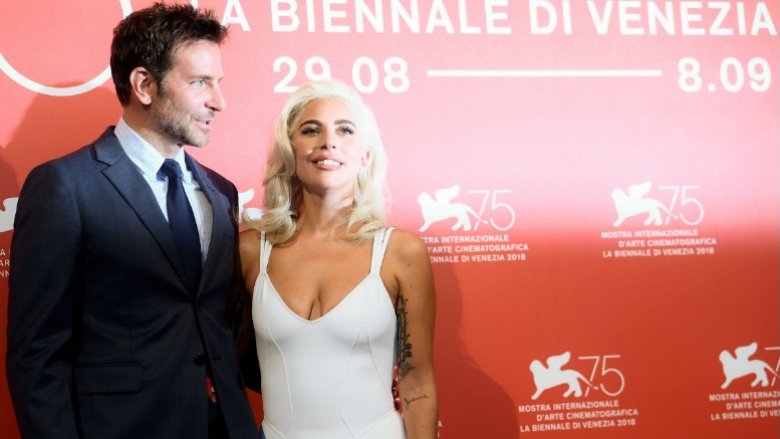 Getty Images
Despite a source telling Us Weekly the breakup had "nothing to do with Gaga," many felt that Lady Gaga might be involved with the split due to her palpable on-screen (and off-screen) chemistry with Cooper, her co-star and lover in A Star is Born. "They want us to believe that Lady GaGa has nothing to do with this, but who else is not buying that????," celebrity gossip guru Perez Hilton tweeted. "If Lady Gaga and Bradley Cooper don't get together by the end of this year i'm never listening to shallow ever again," another pledged. Other corners of the internet alluded to Brangelina vibes,tweeting: "Hollywood, you can't just make married persons film intimate scenes with other people. You say it's no big deal, but look at your relationship track record."
Perhaps now would be a good time to pause and analyze why so many seemingly wanted Gaga to become the other woman. "The fact that there were so many people actually rooting on Bradley Cooper to have an affair with Lady Gaga truly shows just how messed up our priorities as a society are," sports journalist Mike J. Asti tweeted. 
It's worth noting that after Gaga's show-stopping duet with Cooper during the 2019 Academy Awards — which prompted a ton of "are they? aren't they?" speculation on social media — Mother Monster attempted to squash the rumors about a potential romance. "First of all, social media, quite frankly, is the toilet of the internet and what it's done to pop culture is abysmal," she told talk show host Jimmy Kimmel in February 2019. "People saw love and guess what? That's what we wanted to you to see. This is a love song. The movie, A Star Is Born, it's a love story. From a performance perspective, it was so important to both of us that we were connected the entire time. When you're singing love songs, that's how you want people to feel. I'm an artist. I guess we did a good job. Fooled ya!"
As the internet's pop culture detectives continue to investigate the Cooper and Shayk's split, here are some Twitter reactions to keep you entertained as the story develops. 
if there is any way the bradley cooper-irina shayk-lady gaga saga could end with bradley cooper actually peeing his pants onstage at the grammys i would appreciate it

— amy brown (@arb) June 7, 2019
Lady Gaga when she reads reports about her being responsible for Bradley Cooper's divorce: pic.twitter.com/hfv5Pk2Doh

— Deadnerys Targarystan (@Ass__Whisperer) June 7, 2019
I would never divorce Bradley Cooper. "Sign right here" "Naw...I'm good."

— Samuel J Comroe (@SamuelJComroe) June 7, 2019
bradley cooper lady gaga

🤝

being single

at the same time

— hunter harris (@hunteryharris) June 7, 2019
Lady Gaga checking Bradley Cooper's relationship status online and seeing that he's now single pic.twitter.com/PHQ23Ip5pn

— Boston Gay Boy 🏳️‍🌈 (@BostonGayBoy) June 7, 2019
Lady Gaga on her way to see Bradley Cooper after she found out he split from Irina Shayk to ask him if he is tired of trying to fill that void or if he needs more pic.twitter.com/UlwM0o5pr9

— Idk (@idkbuddy69) June 7, 2019
News: Bradley Cooper and Irina Shayk have broken up

Anybody who watched the Oscars: pic.twitter.com/AzWfhFbE5l

— Media Critic (@critical_media) June 7, 2019
*Bradley Cooper and Irina Shayk have split.*

Bradley and Lady Gaga shippers waiting to see them together like pic.twitter.com/I9l2nUNKlq

— Siobhain (@summer0001) June 7, 2019
Lady Gaga heading to Bradley Cooper's house after hearing the break up news pic.twitter.com/Iyf8ttciLF

— Kyla (@kylamartinyoung) June 7, 2019