Tiger Woods' Ex Is Pregnant With This NFL Star's Baby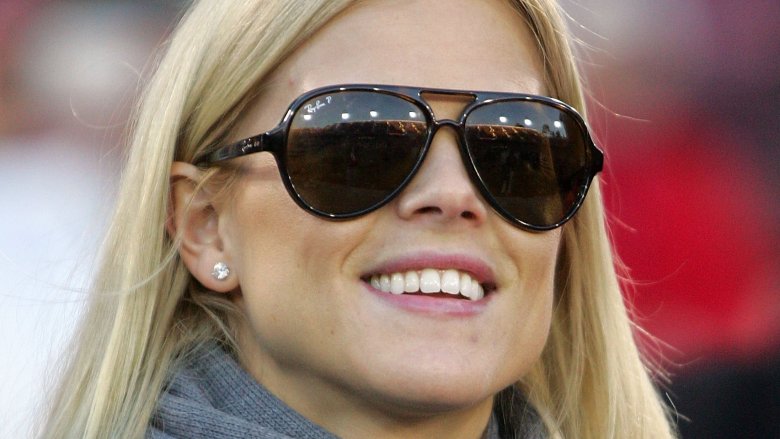 Ezra Shaw/Getty Images
Congratulations are in order for Swedish model Elin Nordegren! Nearly a decade after calling it quits with Tiger Woods, the golf pro's ex-wife is expecting her third child with her new beau, former Miami Dolphins tight end Jordan Cameron.
Radar Online broke the exciting news in mid-June 2019, shortly after a clad-in-all-black Nordegren debuted and noticeably cradled her growing baby bump at 10-year-old son Charlie's flag football game. However, nearly a month following the exciting reveal of her pregnancy, there's still not much known about baby no. 3, as the expecting parents have yet to publicly comment on both their relationship and baby news. 
That said, the cute pair, who were later spotted golfing together, are reportedly "very happy about the pregnancy," according to a source cited by Us Weekly in late June. The insider added, "Elin maintains a low profile and has a normal, boring life. Florida allows her to live that quiet life. I hear she's surprised that people care this much that she's pregnant."
AOL previously noted that Cameron, who retired from the NFL in 2017 after obtaining multiple concussion injuries, is already dad to son Tristan, 10. Meanwhile, Nordegren also shares daughter Sam, 11, with Woods. According to Page Six, this private pair's blended family will most likely welcome its newest little addition sometime in the fall of 2019.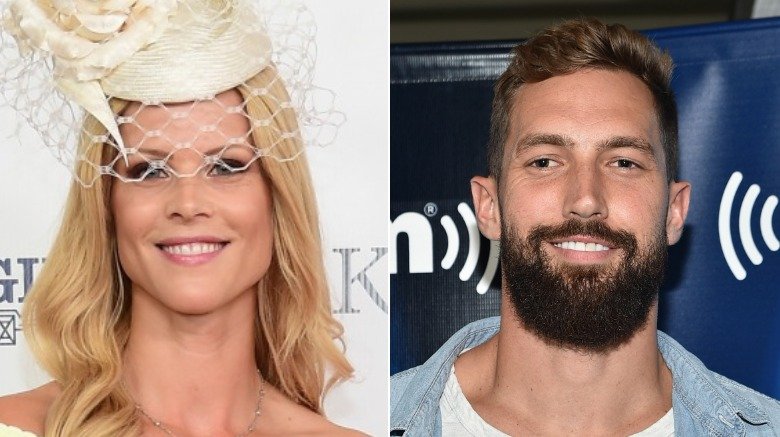 Frazer Harrison
With what little is known about Nordegren's third child, the 39-year-old's relationship timeline with Cameron, 30, has unsurprisingly remained equally hazy, as of this writing. While a source previously told Us Weekly the couple began dating about a year ago in the summer of 2018, a source cited by Page Six claimed their quiet romance might actually go back a bit further.
"Elin is very private, she has been dating Jordan for a number of years, and they have kept their relationship very under wraps," the insider alleged to the media outlet in mid-June 2019. "Her friends are so happy for her because he is wonderful. Elin and Jordan met at Art Basel in Miami a few years [ago], and they are both really happy and excited about the arrival of a new baby." 
Explaining that the duo reportedly moved in together in North Palm Beach, Fla. in early 2019, the source added, "Both Elin and Jordan have previously said they'd love to have more children, and Elin's kids with Tiger, Sam and Charlie are really excited about having a new little brother or sister. They are already a happy family. Elin deserves to be with a great guy, and he is just that."
Considering the last time Nordegren — whose billionaire ex Chris Cline tragically died in a Bahamas helicopter crash in early July 2019 — spent a lot of time in the public eye, we couldn't agree more with that sentiment.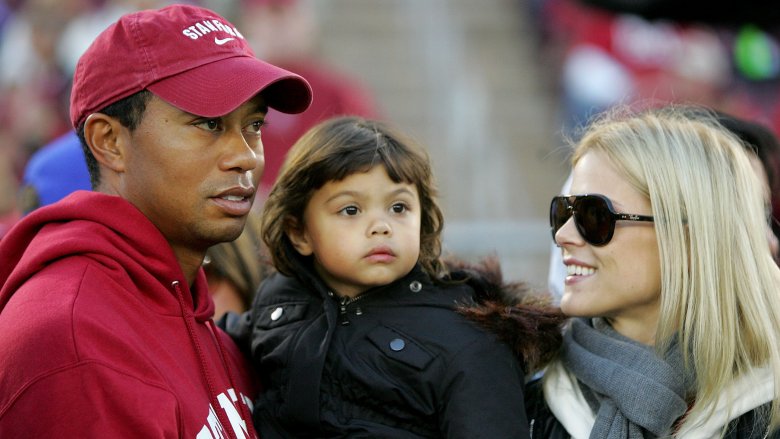 Ezra Shaw/Getty Images
As Nicki Swift previously reported, Nordegren famously called it quits with Tiger Woods, 43, after six years of marriage back in 2010. Their headline-making divorce followed the beginnings of the athlete's shocking cheating scandal. 
According to the New York Post, Nordegren reportedly chased Woods out of their Windermere, Fla. home with a golf club not long after the National Enquirer published a story about his alleged infidelity in November 2009. She'd apparently discovered text messages on his phone from multiple women. However, in his haste to leave, he reportedly crashed his SUV. The media outlet wrote, "Woods pulled out of the driveway at 30 mph, crushed some hedges, careened into a curb, then hit a fire hydrant before smashing into a tree. He wound up in the street, unconscious, bloody and snoring. A neighboring couple ran over, and there was Nordegren, with the golf club, the Escalade's two back windows smashed out."
With Woods later admitting to sleeping with 120 women, he and his ex famously negotiated a $750 million divorce settlement the following August. In 2014, Nordegren finally broke her silence on the matter, telling People that she'd undergone "intensive therapy" in the fall out. "In the beginning, you tamp down the animosity for the kids' sake," she told the magazine. "I'm not going to deny that I went through the wringer. But I don't think I doubted we'd end up here. That was always my dream, that the kids can have two loving parents that show respect for each other. And I feel that's what they have."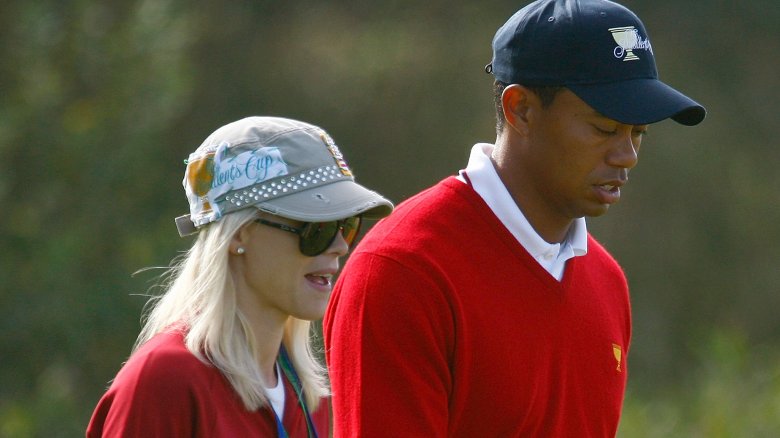 Scott Halleran/Getty Images
For his part, Woods' personal life and career have also finally settled down following years of being shrouded in scandal. After he began dating publicist Erica Herman in 2017, the sports star famously won his first Masters Tournament in over 10 years in April 2019 (via Us Weekly). Perhaps most importantly, however, Woods and Nordegren have continued to successfully co-parent their two kiddos following their explosive divorce. 
"We have Sam and we have Charlie ... And we love them so much that we are going to [do] whatever it takes to make that work," Woods said on The Late Show With Stephen Colbert back in October 2016, according to Us Weekly. "[Elin has] been one of my best friends and I've talked to her about so many different things and she does the same thing with me back and forth. We communicate so much better now, it's incredible. I wish we would have done that earlier on."
We couldn't be happier for this blended family. Congrats again to Elin Nordegren and Jordan Cameron on their exciting baby news!