The Co-Star Roseanne Barr Says Ruined Her Life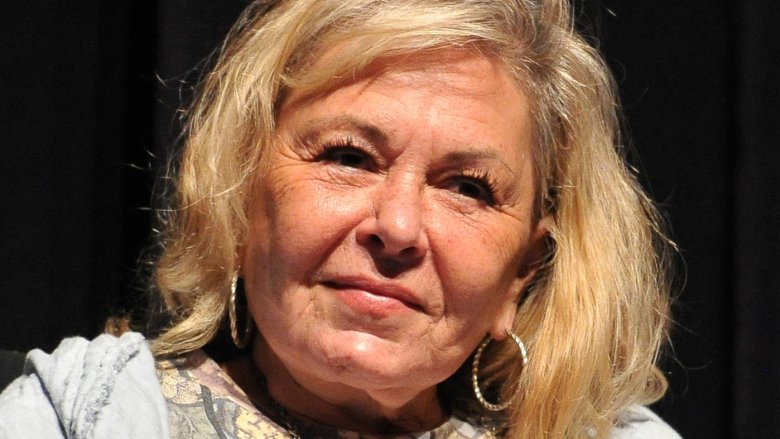 Rachel Luna/Getty Images
TV star Roseanne Barr apparently has a bone to pick with the entertainment industry. While speaking with RT America in June 2019, the controversial actress opened up about the alleged problem of political correctness in comedy. "There's nothing left that is not considered taboo," Barr claimed with a laugh, before discussing her belief that the "incredible censorship and blacklisting" amid the so-called "battleground" that is Tinseltown would essentially be the "death of comedy."
Of course, these comments aren't too surprising considering it's been just over a year since Barr's own career seemingly fell apart in a matter of hours over a racist tweet about Valerie Jarrett, a former senior adviser to President Barack Obama. Allow us to catch you up with a quick recap: After infamously comparing Jarrett to an ape in May 2018, Barr naturally faced severe backlash on social media and in the press. NBC News reports that she apologized for the "joke," but later blamed the tweet on being under the influence of Ambien, leading biotech company Sanofi to tweet out that "racism is not a known side effect" of the sleep aid drug. Oof. 
Meanwhile, longtime TV daughter Sara Gilbert called the remark "abhorrent" on behalf of the Roseanne revival's cast and crew, Barr hit back on Twitter, and ABC unceremoniously cancelled the beloved show in the fallout. According to The New York Times, Gilbert & co. famously relaunched the series as The Conners by killing off Barr's former titular character in an opioid overdose. (Go ahead and take a moment to catch your breath.)
Needless to say, there are a lot of folks who can't really stand Roseanne Barr these days. However, this controversial TV star has had no qualms about publicly blaming one of her former co-stars for her shockingly swift downfall ... namely Sara Gilbert. While speaking with The Washington Post in March 2019, Barr said, "She destroyed the show and my life with that tweet. She will never get enough until she consumes my liver with a fine Chianti." 
For her part, Gilbert told the publication, "While I'm extremely disappointed and heartbroken over the dissolution of the original show, she will always be family, and I will always love Roseanne."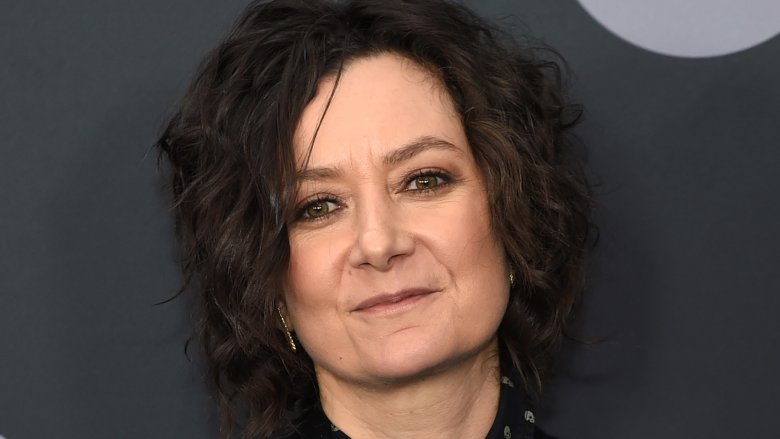 Jamie Mccarthy/Getty Images
It should be noted that this interview followed reports of The Conners' second-season renewal (via Deadline). By May 2019, ABC announced that the spin-off's season two episode count would be expanded from 11 episodes to closer to the 19-22 range — an unsurprising turn considering The Conners proved to be the network's No. 1 new comedy during the 2018-2019 season. Of course, it was great news for Gilbert and all involved ... but for Barr? Not so much. 
During her headline-making interview with The Washington Post, the 66-year-old actress went on to admit that she was "suicidal" amid her Twittersphere scandal, and revealed one of her friends, Rabbi Shmuley Boteach, had "saved [her] life" during that dark time. She continued, "He was the only person who stood by me and said they were going to destroy me because I love Trump and Israel."
While Barr appears to be holding onto the past, Gilbert seems to be all about moving toward the future. Just a month after announcing her impending departure from The Talk in April 2019, she launched her own production company, Sara + Tom, with longtime Roseanne/The Conners collaborator and executive producer Tom Werner (via Deadline). With her final appearance on the popular talk show, for which she's earned two Daytime Emmy Awards since its 2010 launch, taking place on Aug. 2 of this year, Gilbert will continue to star in and executive produce The Conners. And she has some pretty big plans for its sophomore season.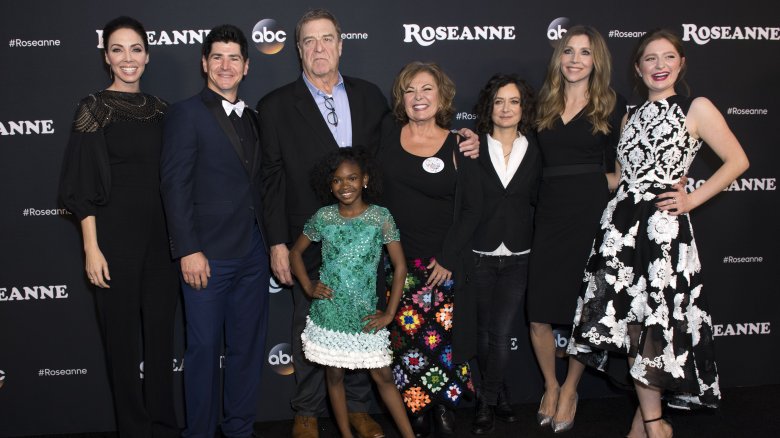 Valerie Macon/Getty Images
With Roseanne Barr officially out, Gilbert opened up to Variety's "My Favorite Episode" podcast in June 2019 about the comedy-drama balance she hopes to strike as the series moves forward. "You want to honor the original show, and then keep up with the times to some degree. We just naturally want to go deeper," the 44-year-old multi-talent said. "We've been making less episodes, which has allowed us to make the show more serialized and have these really complete arcs. So I think we'll try to do that again, even though it's a bigger order [next season]."
When announcing she was leaving The Talk, the ever-busy Gilbert revealed that she'd been yearning for a better work-life balance (via People). She further explained during her recent podcast appearance, "Something had to give, and I've been lucky enough to do the talk show for nine years. And so that felt like the right move is, 'OK, I've done that. And I've fully explored it.'" Gilbert added, "And now it's time to do other creative ventures."