Possible Signs That Ben And Jen's Marriage Was Doomed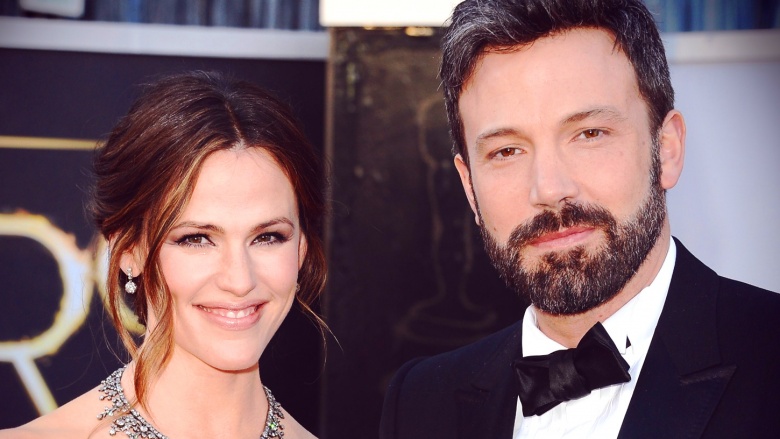 Getty Images
On Tuesday, Ben Affleck and Jennifer Garner announced they were officially divorcing after 10 years of marriage, three children, and years worth of tabloid rumors. What exactly caused the split? That's anyone's guess, and we're likely to hear a whole lot more rumors from those pesky tabloids in the days and weeks to come. In the meantime, we've put together 9 possible warning signs that might have signaled the end of Bennifer Part II — all purely speculative, of course. Read on for more. 
Their Past Relationships Ended Badly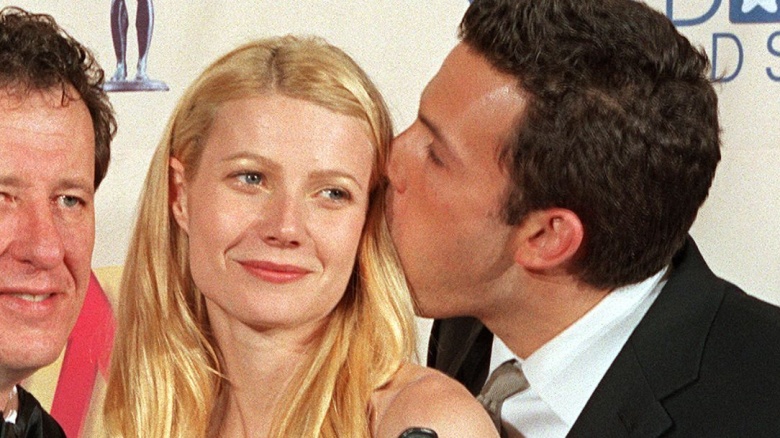 Getty Images
Both Affleck and Garner had rocky relationships in their respective pasts. Affleck was coming off of a high-profile engagement to singer-actress Jennifer Lopez by the time he met Garner, a relationship that temporarily destroyed his acting career. (He also dated Oscar-winning actress Gwyneth Paltrow on and off for about three years.) Garner, meanwhile, was fresh off a divorce from her Felicity co-star, Scott Foley, from whom she split in May 2003, citing irreconcilable differences. She was also rumored to have dated her Alias co-star, Michael Vartan, before hooking up with Affleck on the set of Daredevil. 
They Got Pregnant Before Marriage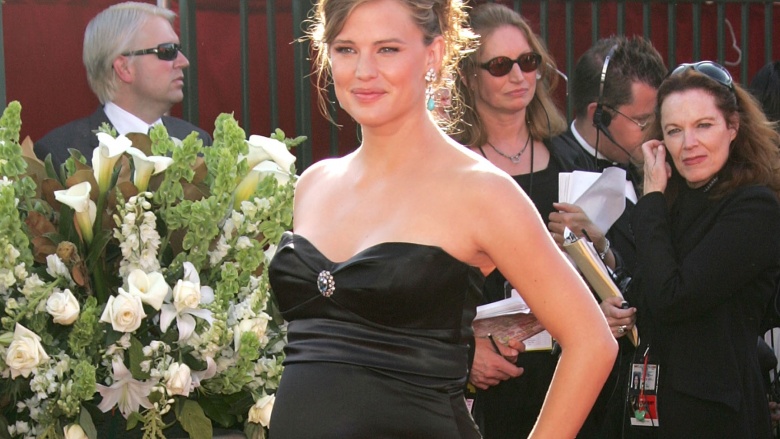 Getty Images
Garner was pregnant with the couple's first child, Violet, by the time they got engaged in 2005. (The pregnancy was not officially confirmed by their reps until after they got married.) Some would argue, "Hey, that's just love"; others might be quick to conclude it was the makings of a shotgun wedding. And speaking of weddings... 
They Also Got Married Pretty Quickly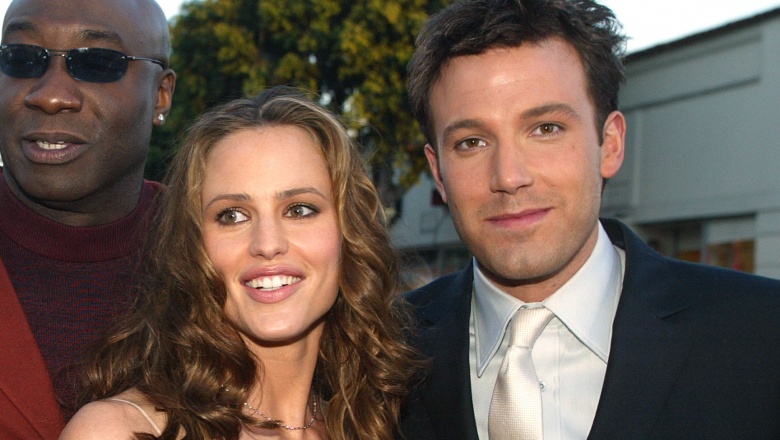 Getty Images
Affleck and Garner were married on June 29, 2005, about a year or so after they started dating, and only about two months after they officially got engaged. Pretty fast, no? Their ceremony was also the antithesis of a big, Hollywood wedding (or, the $2 million wedding he had been planning with Lopez two years ago); according to reports, she wore no makeup, while he wore — wait for it — a t-shirt. In fact, the wedding was so small, neither one of their parents attended. Their biggest guest: Garner's Alias co-star, Victor Garber, who officiated the wedding. 
Ben Kept In Touch With His Exes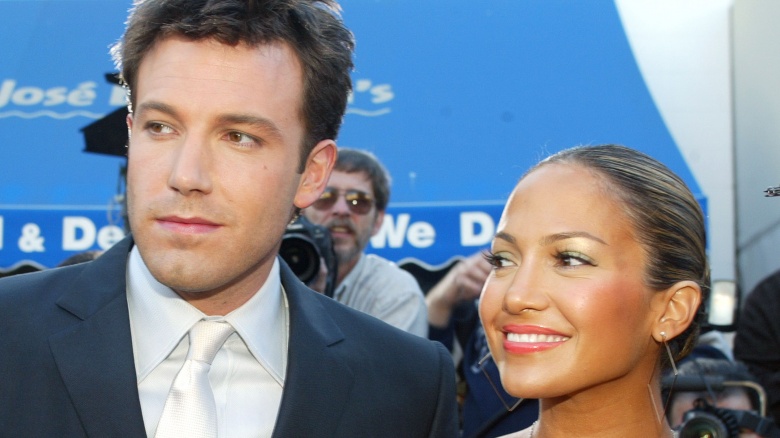 Getty Images
Affleck raised more than a few eyebrows when he revealed to The Hollywood Reporter in 2012 that he still kept in touch with two of his famous exes, Paltrow and Lopez. "We don't have the kind of relationship where she relies on me for advice, but we do have the kind of relationship where there'll be an e-mail saying, 'Oh, your movie looks great,'" Affleck said of Lopez. "I remember when she got American Idol. I said: "This was really smart. Good luck." He continued: "I touch base. I respect her. I like her. She's put up with some stuff that was unfair in her life, and I'm really pleased to see her successful." Sure, that's nice of Ben — but ladies, what wife or girlfriend would be cool with that? 
They Were In Therapy For Two Years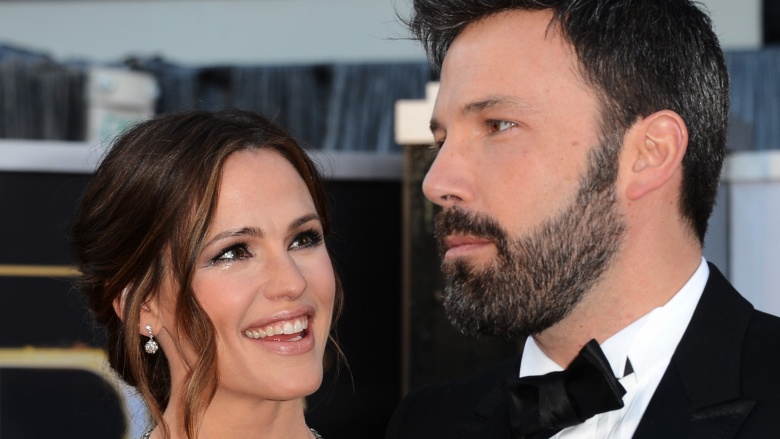 Getty Images
After the couple confirmed they are divorcing, sources told E! Online that Affleck and Garner had been in therapy for two years. According to the same article, Affleck and Garner had been on 10-month trial separation, during which Affleck had been staying in hotels. 
Ben Referred To Marriage As "Work" In His Oscar Speech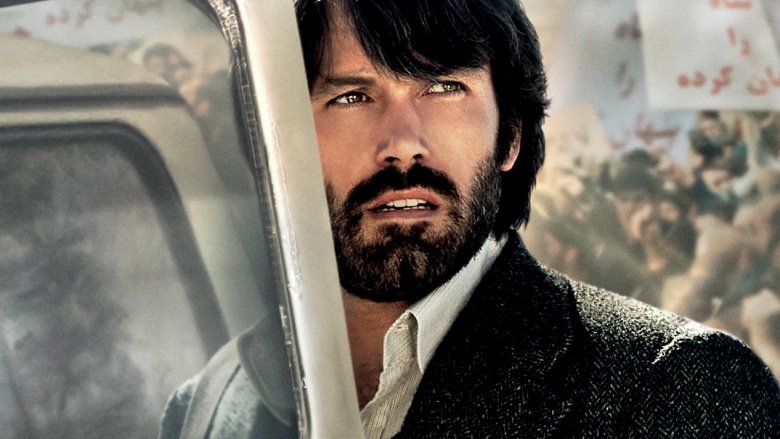 Accepting the 2012 Best Picture Oscar for Argo, Affleck turned heads — and not in the good way — when he referred to their marriage as "work." He later tried to clarify his comment, telling Access Hollywood: "You know, all marriages, all relationships to a certain extent, require your work. They're not just work in the sense that it's like digging ditches, but they require work and investment. If you're willing to work and invest, you can be successful in a relationship with another person. If you're not, you might as well just walk out the door because it's not gonna work. We work on it together, we try our best, and nobody's perfect."
Garner "Didn't Have The Energy" To Court Ben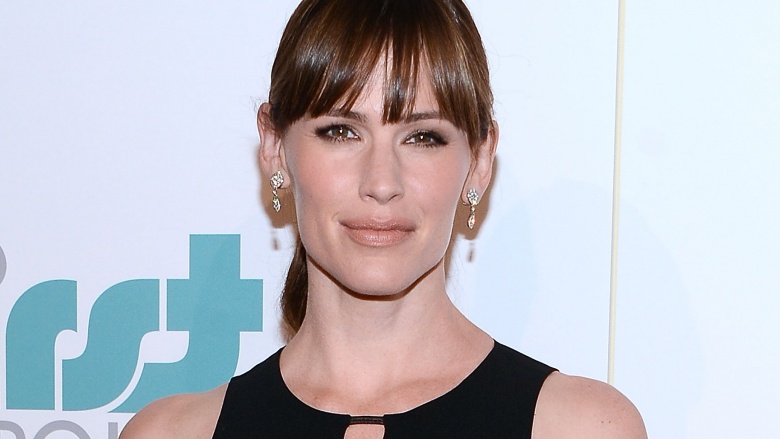 Getty Images
Garner also sent the gossip blogs rolling in October 2014 when she gave an honest interview to InStyle about her "mindful" marriage. "You can't expect to be courted all the time, and I don't want to court him right now – I don't have the energy!" She said. "... But we're definitely in a very mindful place where we're making an effort to be together, do things at the same time, and be loving." 
Ben Had Some Run-Ins With Gambling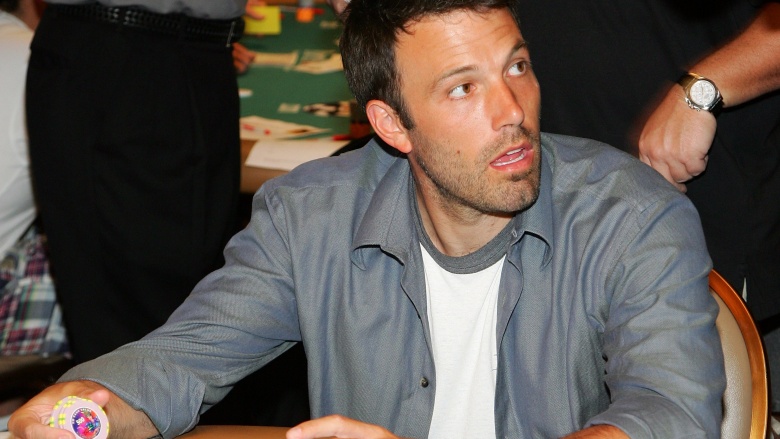 Getty Images
Affleck was the subject of some pretty bad press in May 2014 when he was kicked out of and banned for life from the Hard Rock casino in Las Vegas for allegedly counting cards. Affleck later copped up to the story, telling Details in September 2014: "I took some time to learn the game and became a decent blackjack player. And once I became decent, the casinos asked me not to play blackjack." 
The Rumors Followed Them For Years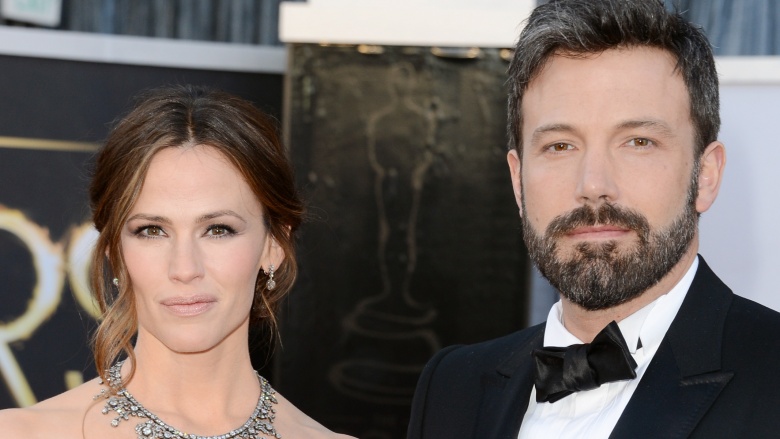 Getty Images
Whether you believe the tabloids or not, one thing remains clear: rumors of a tumultuous relationship had been following Affleck and Garner for years. Things took an especially heated turn in the last few months, with many magazines and online gossip sites seemingly filing at least one divorce rumors story every week. As much as we hate to admit it: Looks like they were right.