Dog The Bounty Hunter Shares Heartfelt Tribute To Wife Beth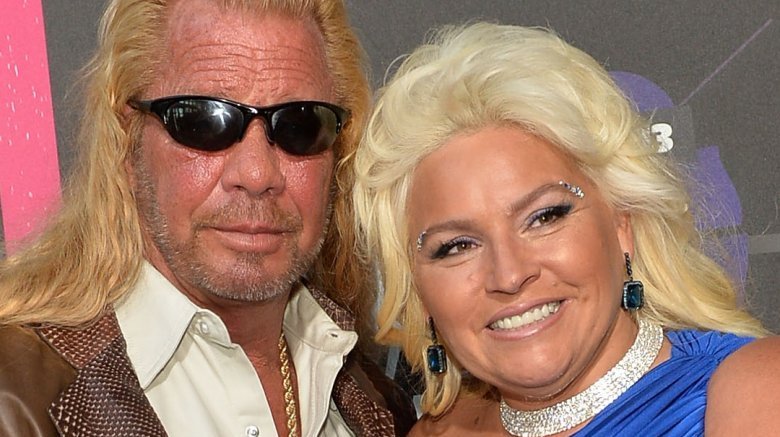 Rick Diamond/Getty Images
Dog the Bounty Hunter alum Duane Lee Chapman is speaking out amid wife Beth Chapman's cancer battle.
On Monday evening, June 24, 2019, the television personality took to Twitter to share a heartfelt tribute to his wife of over a decade during her recent hospitalization.
"You all know how she is about HER NAILS!!" Duane Lee wrote, captioning a snapshot of Beth's right arm, notably secured to the hospital bed and showing off her freshly manicured nails, which were decorated with rhinestones. Just over a week ago, Beth had posted her own pic of her nails, writing in the caption, "#NailGod Yes this is why I fly all the way home to Hawaii to get my Nails did."
Her husband's touching post prompted thousands of Dog the Bounty Hunter fans to share their love and support for the Chapman clan during this difficult time. "Praying for Beth, and you & the whole family," one fan tweeted out alongside prayer hands and red heart emojis. "She will pull through this!! Much love to you all." 
Another person shared, "Oh, hunni, I'm so sorry. Beth has always been... I dunno. A role model for me. I was a lost kid for a long time and she always seemed like the kind of person I thought I should grow up to be. She's strong while feminine and an absolute goddess. We're praying for you all."
"Nails full of bling and her heart is full of bling!" another fan commented. "Bless you Beth!"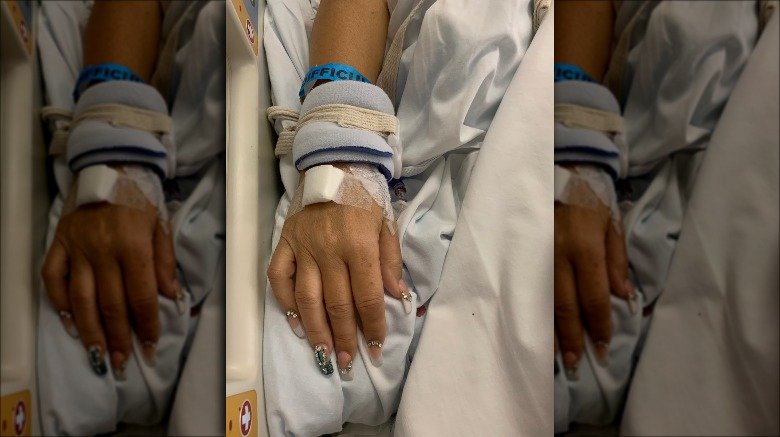 Twitter
Fans may remember that Beth Chapman, 51, initially had a tumor removed during her first battle with stage 2 throat cancer in September 2017. As Nicki Swift previously reported, news that her throat cancer had returned following a period of remission first broke in late November 2018. After experiencing trouble breathing at the time, she was hospitalized at Cedars-Sinai Medical Center in Los Angeles, where she required emergency surgery when doctors discovered a large cancerous mass in her throat (via TMZ). 
The Chapman family's attorney, Andrew R. Brettler, later confirmed to Us Weekly that Beth had "started chemo [in Los Angeles] for throat cancer" in December 2018. However, she later returned home to Colorado and eventually explored alternative cancer treatments, such as cannabis-based CBD and THC. 
In January 2019, Beth appeared to hint at her chemotherapy treatments on Instagram, captioning a snapshot of herself in part with the hashtags, "#cancersucks #stayhumblepray #itsonlyhair." By the following month, she wrote in another post, "We need to all be far more open minded to new treatments. We no longer need to poison patients to get them well. #cancersucks."
According to People, Beth "seemingly alluded to having stopped chemotherapy treatments" altogether during a Mother's Day speech at the Source Church in Bradenton, Fla. in May 2019. Calling her cancer battle "the ultimate test of faith," she reportedly revealed, "Chemotherapy is not my bag, people. Sorry, that's not for me."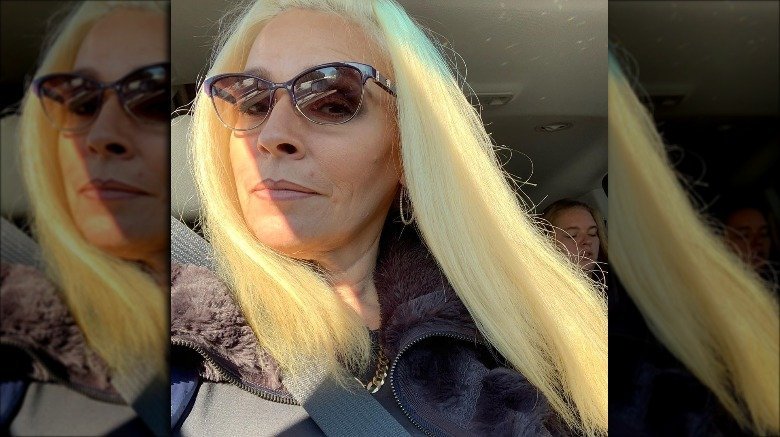 Instagram
On Sunday, June 23, Hawaii News Now reported that Beth Chapman had been "admitted to the ICU at the Queen's Medical Center" in Honolulu, where she was placed in a "medically-induced coma." According to TMZ, she reportedly developed "another breathing issue" which had become "a choking emergency."
The following day, a spokesperson for the Chapman family stated to Page Six, "Duane and the family feel she's such a fighter, she could get better. The family still has hope." For his part, Duane Lee Chapman tweeted over the weekend, "Please say your prayers for Beth right now." The 66-year-old reality TV star added, "Thank you love you."
According to a TMZ exclusive, published on Tuesday, June 25, sources close to the famous family have told the gossip rag that Beth is reportedly "not expected to recover and leave the hospital, and the family is preparing for the worst." Alleging that the reality TV star's mother, children, and grandchildren are "gathering at Beth's bedside," insiders cited by the media outlet went on to claim that "there's not a lot that can be done for Beth and at this point, and the family is making medical decisions with the help of her doctors."
However, it should be noted that, at the time of this writing, the Chapmans and their reps have yet to publicly comment on this recent report.
Our thoughts are with the Chapman family during this difficult time.