Bachelorette Hannah Brown Dropped Fantasy Suite Bombshell In Finale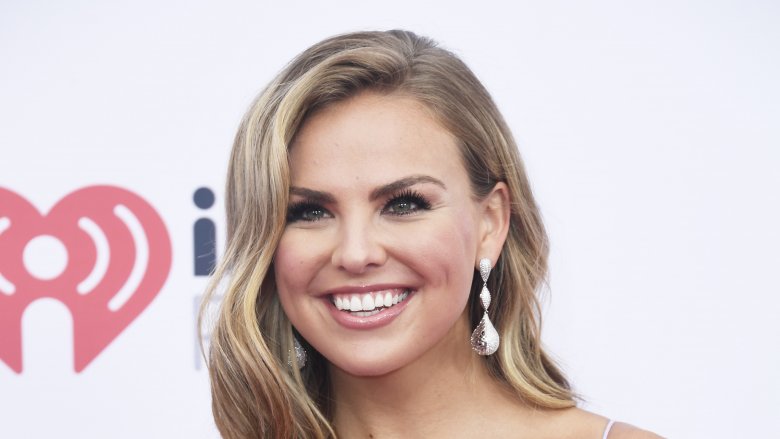 Frazer Harrison/Getty Images
During The Bachelorette's two-part finale that aired on July 29, 2019, star Hannah Brown sent Pete Weber home. "There wasn't anything wrong and I know that's probably hard to hear, because I wish I could give you a concrete answer... I woke up that morning [of the rose ceremony], and I had to follow my heart," she told the 27-year-old pilot (via E! News). Host Chris Harrison added: "On a lighter note, because of you two, nobody will ever look at a windmill the same."
Brown's decision to send Pete home was surprising, but not as shocking as the bombshell she dropped on the audience. "All right... I will say, I was a little dishonest about something," she said. "Since it's out there... I did say there is something Peter and I did twice, it was actually four times." Does that count as renewable energy?
The "windmill" reference Harrison made was taken from the the fantasy suite episode where Hannah admitted that she and Pete got very comfortable during their time in the windmill. Responding to former contestant and outspoken Christian Luke Parker's judgmental attitude toward her sexual exploits, Hannah exploded: 
"I didn't just go into the Fantasy Suite — I f****d in a windmill. And guess what? We did it a second time," she told the camera (via The Hollywood Reporter).
These revelations are even more shocking because, before the fantasy suite episode aired, Hannah claimed she was looking for love, but not that kind of love. "I really could see myself being ready for an engagement with any of the four men here," Hannah said (via People). "It has been a long time since I have been physical at all with a man. But Fantasy Suite week is not about sex. It's to have the time and a real, raw way without cameras to see where my feelings are truly, and find out who I want to be with for the rest of my life."