Phaedra Parks Is Dating Another RHOA Star's Ex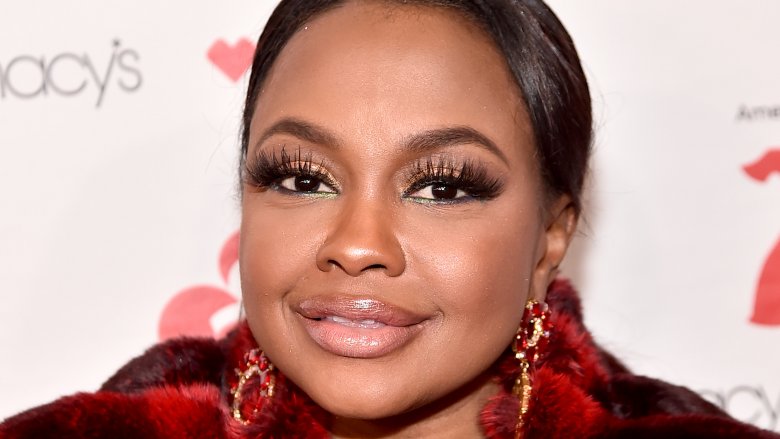 Theo Wargo/Getty Images
Real Housewives of Atlanta alum Phaedra Parks finalized her divorce from Apollo Nida in 2017, but according to DailyMailTV, she has a new man in her life. Although she didn't mention the name of her new beau in the interview, the publication confirmed Parks is now dating The Haves And The Have Nots' Medina Islam. Ten years her junior, Islam is the "tall, dark and handsome" man Parks has been waiting for since marriage ended over two years ago.
"I didn't date for four years and so I put my foot into the man pond I guess about nine months to a year ago. I dated a guy and that didn't quite work out and so I found another guy that's more suitable for me and I'm quite excited and happy about him," Parks said. "He's very smart, very intelligent. He's kind, we are both socially active. He's really sober and smart. He's a great father. So I'm excited about it."
Phaedra Parks admitted she hadn't introduced Islam to her two children or family yet, but she's ready to make that move. And she's positive her mom will love him. "He is definitely the type of guy I want to take home to my mother though," Phaedra explained. "He's a great actor and he's on my mother's favorite TV show. And so she was thinking he was adorable as well. So it's sort of all worked out perfectly."
There might be one snag in her plan to introduce Islam to her parents. "He's very spiritual and you know, I love the Lord, but you know, he's Muslim," Parks explained. "So that's a little interesting fact about him. I haven't told my parents that yet because they're pastors in the Methodist church, but he's adorable and my mother loves him from the show he was on for years."
Not only is Medina Islam an actor, he also works in the tech industry as Urban Initiatives Director for BlockChain real estate firm Propy. So it's no surprise the pair met using another piece of technology: the dating app Raya. "We've been in the same circles for some years, but he heard that I was on this dating site and he joined to meet me," Parks explained. "You choose someone and if they like you back, they send a rocket blast. And so the rocket blast came through and I answered the call."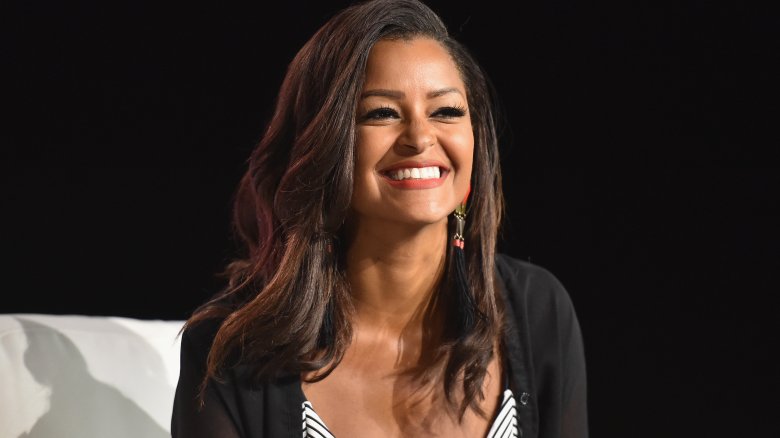 Paras Griffin/Getty Images
However, they have another connection. Islam was previously engaged to another Real Housewives Of Atlanta alum, Claudia Jordan, in 2016. At that year's ESSENCE Festival, Jordan, pictured above, spoke about her new love at the time. "I'm in a new relationship and we are looking like we are heading to the altar," she said (via Essence). "He's a great guy and it just came out of nowhere." She then dropped a hint to the crowd. "Y'all watch The Haves and the Have Nots? Ya'll know the little thug on there Quincy?," she asked before pointing to herself.
So what do we know about Phaedra Parks' new man? According to his 2016 interview with Rolling Out, Medina Islam is a Newark, New Jersey native who worked in music before transitioning into acting. "I was a hip-hop recording artist and ghostwriter before I became an actor. I was discovered by Tyler Perry and I feel music prepared me for acting," he explained. "My timing and instincts in acting all come from music. I've lived a real life and music was a platform to paint real stories. Acting just became another canvas to paint and make the story more vivid."
He also opened up about his mother's battle with mental illness. "My mother was schizophrenic and I grew up bailing her out of jail and visiting her in mental institutions. I've been up. I'm grateful for my struggle," he said. "I have no fear of loss and overcoming obstacles. It has given me a superior advantage in connecting with the characters I play and creative choices I make." 
Part of Medina Islam's struggle was coping with homelessness. "I used to go in the back of the library and read when I was homeless. I read the Bible in six months," he explained. "Preparation means everything to me. Talent can open doors but not only that, it takes being relentless, being repetitive, doing things a million times a day and hard work are the only tools that can guarantee self mastery."