What Diet Is Carrie Underwood On?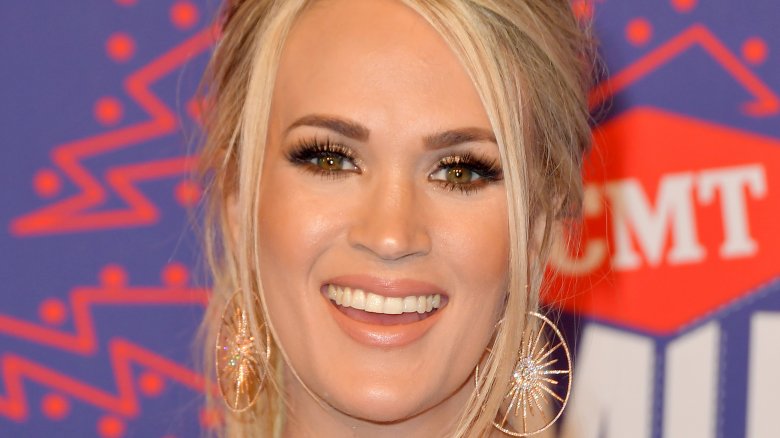 Michael Loccisano/Getty Images
If there were a "mom bod" reality competition, American Idol alum Carrie Underwood would win it hands down. But it takes hard work to stay in fantastic shape, and the country music superstar does most of her heavy lifting in the kitchen.
In an interview with LIVESTRONG, Underwood revealed that she follows mostly vegan diet and described what she eats during a typical day. For breakfast, she chows down on "tofu scramble with chopped peppers, onions, some salsa and toast." Her lunch consists of a "vegetarian meat and avocado" sandwich, and for dinner she's chowing down on as many vegetables as she can. "I'm always roasting vegetables, making sweet potatoes, veggie burgers or spaghetti squash," she explained.
However, Underwood isn't your usual flag-waving vegan. "Sometimes you're at a birthday party and there's cake and...you know, you can't resist," she told Self in 2012. Underwood's says her veganism isn't a protest against the animal farming industry, but about where her food comes from. "In my perfect world, I'd have webcams wherever food is processed so I'd know how clean it is," she said. She claims that she'll never eat meat again, but raising her own cows and chickens for the eggs and cheese is on her wish-list. "The food would taste better, because the animals would be happy," she said.
To help keep her waistline from expanding, Underwood told Cosmopolitan that she relies on the MyFitnessPal app to keep food intake on track because she's a "bottomless pit" who "can out-eat everyone" she knows. She claimed tracking her diet pushed her to "make better choices" about what she's eating.
Underwood greatest trick is staying away from fast food joints and online ordering apps. "We hardly ever [get] takeout or eat out because I don't like to," she revealed, adding "it's hard to tell when someone else makes it for you." 
So all in all, one thing is for sure: don't expect a McDonald's or Taco Bell commercial in Underwood's future.