The Real Reason Kaley Cuoco Still Doesn't Live With Her Husband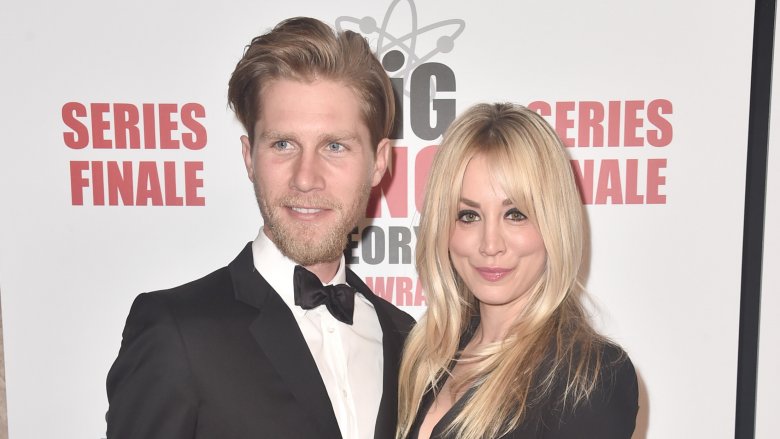 Alberto E. Rodriguez/Getty Images
Shorty after Kaley Cuoco finalized her divorce from professional tennis player Ryan Sweeting, the former Big Bang Theory star began dating Karl Cook, the son of billionaire Scott Cook, in 2016. The couple married in the summer of 2018, and after a year of wedded bliss, she revealed her secret to a happy union — Cuoco and her husband don't live together.
"We're building our dream house and we're eventually going to be under the same roof forever," she told E! News. "We have a very unconventional marriage, you know. We have different locations that we're at a lot. We are not together every single day, and I think, personally, it's important. It works well for us."
Cuoco also suggests roasting your better half mercilessly on social media. "If you want to Instagram shame each other, Instagram shame each other," Cuoco explained. "It makes life really fun. [Cook] really likes his Instagram posts. He's his biggest fan."
While a married couple living apart might seem weird to some, this idea isn't completely unheard of — at least in the world of high-powered celebrity couples. Kaley Cuoco and Karl Cook aren't the only Hollywood couples who swear by the practice. In a June 2019 interview with The Sunday Times' Style (helpfully reported by The Independent), Gwyneth Paltrow revealed that she and husband, American Horror Story co-creator Brad Falchuk, don't live together either.
The Goop founder explained that she and Falchuk spend four nights a week together, and for the remaining three, Falchuk stays at his own house with his children, Brody and Isabella. Their living situation is apparently the envy of all their friends. "Oh, all my married friends say that the way we live sounds ideal and we shouldn't change a thing," Paltrow said.
Do you think Kaley Cuoco and Karl Cook are on to something here? According to a 2013 article in Psychology Today, this practice is so common in places like the United States, Sweden, and the United Kingdom, that it even has a name — "living apart together," or LAT. 
"By choosing not to live together, LAT couples may have found a way to help prevent their relationships from becoming monotonous," the article explains. "These couples have less time to spend together, so they have to actually plan or schedule their time."
Where do we sign up?