What We Know About Dale Earnhardt Jr.'s Plane Crash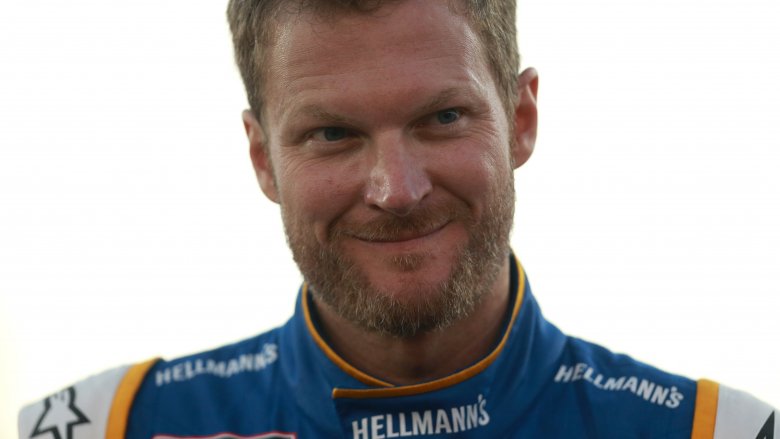 Sean Gardner/Getty Images
On Aug. 15, 2019, legendary stock car racing driver Dale Earnhardt Jr. – along with his wife, daughter and two pilots — were passengers aboard a small Cessna Citation private jet when it crashed and caught fire on the Elizabethton Municipal Airport runway in Tennessee.
Luckily, the 15-time Most Popular Driver award winner and the remaining passengers walked away without injuries from the fiery crash.
"We're extremely relieved to learn that Dale, Amy, Isla and the pilots of the aircraft are safe, and we commend the first responders and medical staff for their quick action," NASCAR said in an official statement. "We look forward to seeing Dale back at the race track very soon."
Elizabethton Fire Chief Barry Carrier told CNN that the aircraft plowed through a fence past the runway, damaging the fuselage. Although he described the plane as "pretty much destroyed," Carrier says that all five passengers had deboarded by the time the fire department arrived. "If the fence had blocked the exit that could have been really bad," Carrier said at a press conference. "They were very lucky."
According to the Tennessean, both the Federal Aviation Administration and the National Transportation Safety Board were on site investigating the scene and gathering evidence to determine the exact cause of the crash.
Earnhardt Jr., who now serves as television analyst for NBC Sports, was flying into Tennessee to join the broadcast booth to cover the races at Bristol Motor Speedway. A network spokesman said a mutual decision was reached to allow Earnhardt to spend the weekend with his family instead.
The news of Dale Earnhardt Jr. being involved in a crash sent chills down the racing community's spine for more than one reason. On Feb. 18, 2001, Dale's father, NASCAR Hall of Fame's Dale Earnhardt Sr., died due to a massive head injury he sustained in a collision during the final lap of the Daytona 500.