Here's How Much Money Jennifer Aniston Made From Friends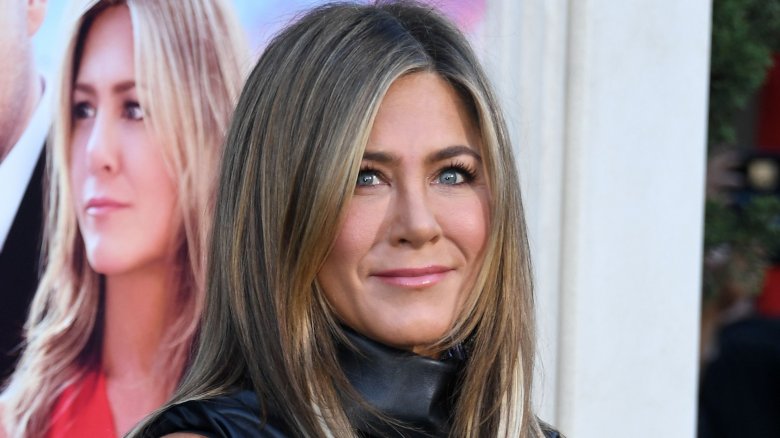 Valerie Macon/Getty Images
While Jennifer Aniston was making her film debut in the abysmal 1993 low-budget horror flick Leprechaun, little did she know that only a year later, she would take on the role that would make her a household name – Friends' Rachel Green.
According to Business Insider, Aniston and friends made just $22,500 per episode in season one. But by the time the final two seasons rolled around, Friends was a ratings juggernaut and etched firmly in the Mount Rushmore of network sitcoms. During those seasons, Aniston and the other five stars pulled down an estimated $1 million per episode. 
It can be argued that Jennifer Aniston was the breakout star of the show, as media coverage of her personal life and the size of her bank account since the end of the show both seem to suggest. She's currently sitting on $240 million according to Celebrity Net Worth — more than any other former regular at Central Perk. And most of that comes courtesy of Friends.
The Friends phenomenon has no signs of slowing down as new generations of viewers discover the show. Variety reported that it was the most-binge watched show of 2018, fourteen years after its final episode aired. We can't blame anyone for that — even Aniston herself is "super nostalgic" about Friends.
And that binge-watching nostalgia comes with a big check for Aniston and the rest of the main cast members. According to USA Today, Friends is still a cash cow, raking in a jaw-dropping $1 billion a year for Warner Bros. from syndication revenue. Jennifer Aniston, Courteney Cox, Lisa Kudrow, Matt LeBlanc, Matthew Perry, and David Schwimmer take home 2% of that annually. Yes, Aniston makes $20 million every year from a show that ended in 2004.
Perhaps the incredible revenue the show generated can best be summed up by David Arquette, former husband of Courtney Cox and onetime Friends guest star, who told a heckler who said he was only wrestling because he was broke: "I have FRIENDS money, b****!" 
Indeed, may we all experience Friends money in our lifetimes.