Former NFL Lineman And Wife Found Dead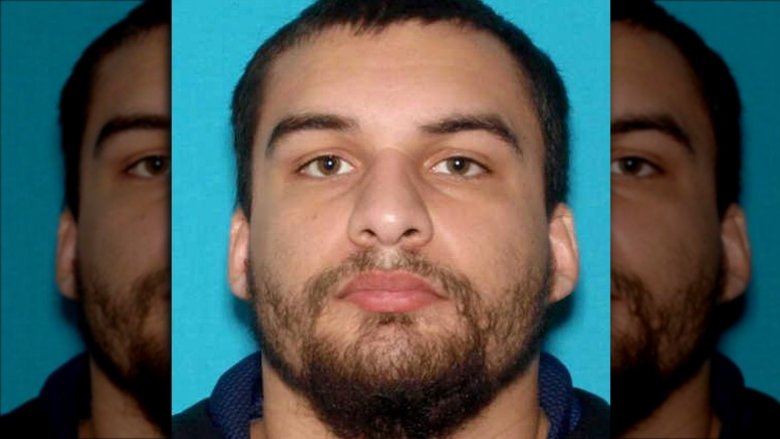 Todd County Sheriff's Office
ESPN reports that the body of former NFL defensive lineman Barry Bennett and his wife, Carol, were found dead in their home in Long Prairie, Minnesota on Aug. 21, 2019. According to the Twin Cities Pioneer Press, authorities stated the couple died under "suspicious circumstances," and have identified their youngest son, 22-year-old Dylan Bennett, as a suspect. 
Law enforcement believes he is currently driving a blue 2018 Hyundai Sante Fe with a Minnesota license plate of BCK-487, and may have fled the state. "Based on information gathered during the investigation, it is determined that there is no threat to public safety at this time," said Todd County Sheriff Steve Och in a statement.
Authorities found the body of the 63-year-old retired gym teacher and his wife after a family friend called 911 and claimed Bennett hadn't returned calls or messages for over 24 hours. A fourth-round draft pick by the New Orleans Saints in 1978, Bennett was also a champion collegiate wrestler who won three national titles.
Those who knew Bennett were quick to publicly offer their condolences. "He loved the kids that he had in class, and the kids really loved Barry," Jon Kringen, superintendent of Long Prairie Grey Eagle Public Schools, told ABC. "The school district is mourning. We are incredibly saddened by these tragic events."
According to his player profile on NFL.com, Bennett played for the Minnesota Vikings, the New York Jets, and the New Orleans Saints during his eleven-year career. He enjoyed his greatest professional success with the Jets in the mid-80s where he played in 80 of his career 132 games and racked up all 18.5 of his career sacks.
The official account for the Minnesota Vikings tweeted its own response to the shocking turn of events: "We are saddened by the tragic loss of former Vikings player Barry Bennett and his wife, Carol. Our thoughts are with their friends and family during this difficult time."
But while he may be most famous for his time as a pro-football player on the gridiron, it seems as though Bennett will be most remembered for his time working with kids. Said one Twitter user in reply to the Vikings' Tweet, "Mr. Bennett was my [phys ed] teacher in high school and he was one hell of a guy. Never brought up his nfl career unless asked. Was all about the kids."