The Real Reason Ashley Benson Refuses To Do A Nude Scene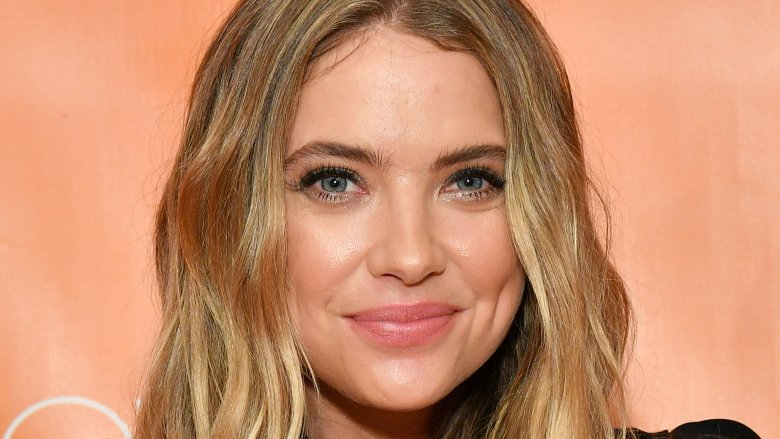 Dia Dipasupil/Getty Images
Ashley Benson, best known for her turn as the strong-willed Hanna Marin in the teen drama Pretty Little Liars, has specific rules for on-screen nudity.
In a 2014 interview with Cosmopolitan, Benson makes it clear to anyone listening that she has zero problems with leaving a project that demands she appear naked on camera. "I make it clear that I have a line," she explained. "I'll just walk off-set: 'If that's the way it's going to be, then you can do it without me.' But not everyone realizes they can do that." 
Benson isn't a fan of gratuitous nudity, adding, "Girls look so much better in lingerie or a tee shirt and leave the rest up to the imagination."
During the filming of 2012's neon and bikini soaked crime drama, Spring Breakers, Benson even attempted to talk an extra out of baring it all. "I remember we were filming Spring Breakers with this girl who was topless, and I tried to have a serious conversation with her," she said. "Why would you want to go topless for a film that you may not even be paid for?"
However, Benson knows the allure of fame causes many women to feel like they need to get naked. "But some people will do anything to get out there," she explained. "It's crazy that someone can make millions of dollars and have a whole career from a sex tape."
Thankfully, Benson's refusal to do nudity hasn't damaged her career one bit: the actress has three projects due out by 20202 according to her IMDb page. Sorry, folks. The only person seeing Benson in the buff is her girlfriend, model and actress Cara Delevingne – who you also won't catch naked in a film role.
"If I look at a script and I have to be naked, there's just things that I look for that I automatically know if I want to do it or not," she told The Mirror in 2014."I have morals that I want to keep. It's a fine line. If you want to work with a good director and be in a good cast, but you have to do certain things you don't want to do, do you cross that line or not?"