MTV VMAs 2019: Taylor Swift's 'You Need To Calm Down' Wins Video For Good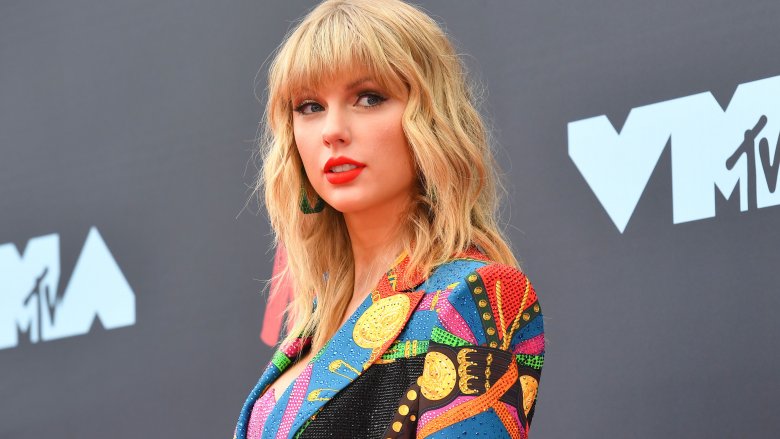 Johannes Eisele/Getty Images
It didn't take long for Taylor Swift to nab her first Moon Man of the night at the 2019 MTV VMAs. 
The songstress snagged the Video for Good award for her LGBTQ+ anthem "You Need to Calm Down."
After an introduction from Queer Eye's Jonathan Van Ness — who told the audience, "It's 2019, and not caring is not cute" — Swift took the stage with Todrick Hall, Hayley Kiyoko, Hannah Hart, Dexter Mayfield and more to receive the honor.
Hall, who who co-executive-produced the "You Need to Calm Down" video with Swift, spoke on behalf of the team and delivered an emotional acceptance speech.
"I grew up in the small town of Plainview, Texas, and my entire life all I wanted in the entire world was to be Ariel from The Little Mermaid," he shared. "I put a red towel on my head and tied my legs together and jumped in the pool, almost drowned, and after that people started to tell me the things that I could not do and could not accomplish in the world."
The singer and choreographer then spoke about the video and the progress that's been made since he was that child wanting to be Ariel. 
"This is what we need to be doing," Hall explained. "If you are a young child that's out there watching this show who is different, who feels misunderstood, we have never needed you more than now to share your art, share your stories, share your truth with the world no matter what you identify as, who you identify as, who you love... this is just such a beautiful place."
After thanking the cast and crew, Hall and the team hugged each other before exiting the stage. 
The video for "You Need to Calm Down" beat out Halsey's "Nightmare," The Killers' Spike Lee-directed "Land of the Free," John Legend's "Preach," and Lil Dicky's "Earth."
"If you're a young child that's out there watching this show who is different, who feels misunderstood, we have never needed you more than now to share your art, share your story, share your truth with the world." – @todrick #VMAs pic.twitter.com/R595aHgPyT

— MTV NEWS (@MTVNEWS) August 27, 2019