Former MythBusters' Star Jessi Combs Dies In High-Speed Crash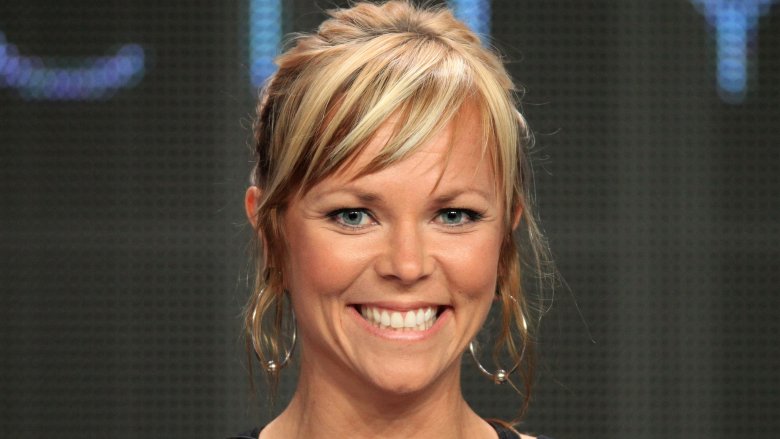 Frederick M. Brown/Getty Images
On Aug. 27, 2019, former MythBusters star Jessi Combs died in a fatal crash while attempting to break her own land speed record in Oregon's Alvord Desert. She was 39. "The cause of the crash is unknown at this time," Lt. Brian Needham of the Harney County Sheriff's Office told a local news outlet, adding that it "remains under investigation."
"It is with extreme grief, and in celebration of her life that her family and close friends share that race car driver, and TV personality Jessi Combs, passed away in a fatal crash," Combs' family said in a statement provided to auto blog Jalopnik. "Jessi was known for her bright smile, positivity, and tenacious pursuit of the fulfillment of her dreams. Her drive was infectious, and she served as a role model for young Girls, and Women around the world."
"People that loved her and followed her became family, all bonded together by adventure and passion," the statement continued. "Her fans adored her, and she lived to inspire them. Jessi's most notable dream was to become the fastest woman on Earth, a dream she had been chasing since 2012. Combs was one of the rare dreamers with the bravery to turn those possibilities into reality, and she left this earth driving faster than any other woman in history."
On Aug. 24, 2019, a few days before her death, Combs tweeted a picture of the jet car as she prepared for the attempt. "It may seem a little crazy to walk directly into the line of fire... those who are willing, are those who achieve great things. People say I'm crazy. I say thank you
," she captioned the photo.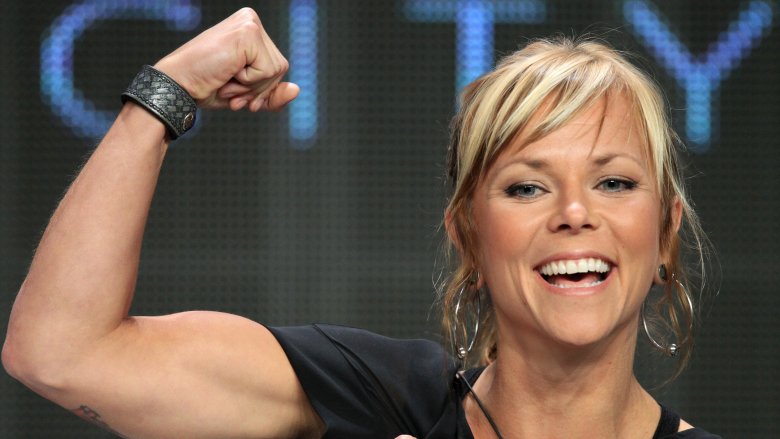 Frederick M. Brown/Getty Images
Jessi Combs, who held the title of "the fastest woman on 4-wheels," broke the 398 mph barrier in 2013 and "made a 483.227 mph shakedown run" in 2018 before mechanical problems ended her attempt according to her North American Eagle racing team bio.
The bio also attributes her love of racing to the adventurous nature of her upbringing. "Her family explored everything around them and gave her a solid appreciation for off-roading as well as racing in many forms," the site says. "She is an independent and adventurous spirit, boasting, 'I will try everything at least twice... I wouldn't want to be jaded by the first attempt.'"
Terry Madden, Combs' boyfriend and a member of her racing team, was first on the scene and confirmed her death on Instagram. "So I don't know how to say any of this but it all needs said. I have never loved or been loved by anyone as much as this amazing woman @thejessicombs she was truly my unicorn and I enjoyed every single minute that I had with her," he wrote. "She was the most amazing spirit that I have ever or will ever know. Unfortunately we lost her yesterday in a horrific accident, I was the first one there and trust me we did everything humanly possible to save her!!"
Madden went on to say that Combs is the subject of an upcoming documentary and asked fans to donate to her foundation to "make her legacy live on properly." He added that he and her family would put the "proper channels put together" to make sure fans' donations don't go to "some a****** profiting off" Combs' death.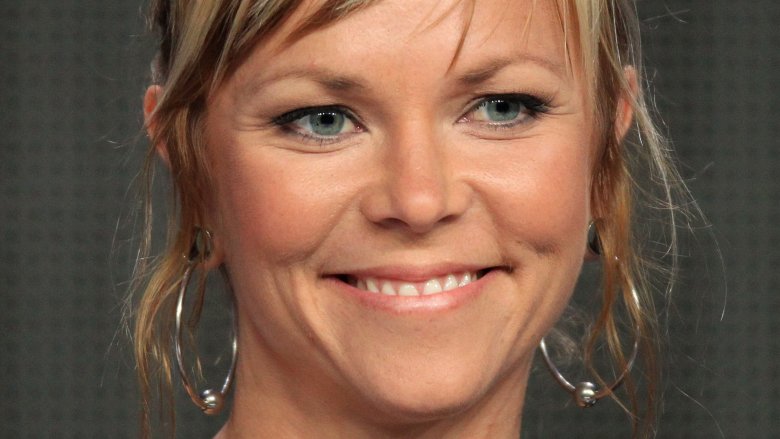 Frederick M. Brown/Getty Images
As news of Combs' untimely death broke, her former MythBusters castmates and fellow peers rushed to social media to offer their condolences and remember the fallen star.
"I'm so so sad, Jessi Combs has been killed in a crash. She was a brilliant & too-notch builder, engineer, driver, fabricator, and science communicator, & strove everyday to encourage others by her prodigious example. She was also a colleague, and we are lesser for her absence," Adam Savage, former co-host MythBusters tweeted.
"So sad to hear about Jessi. She was a bada**. Always pushing limits. Sending smiles into the universe for her," MythBusters' Kari Byron tweeted.
"Woke up to the news of my friend, @TheJessiCombs' tragic death. She lost her life doing what she loved, attempting to beat her own land-speed record. She's always been a good friend since the Overhaulin days and I can't believe she's gone. RIP Jessi, Fastest Woman on Four Wheels," Richard Ray Rawlings of Discovery's Garage Rehab tweeted.
"In memory of the fastest woman on four wheels. Your memory lives on," former late night host and car aficionado Jay Leno tweeted.