Lindsay Lohan Teases Her First Single In 11 Years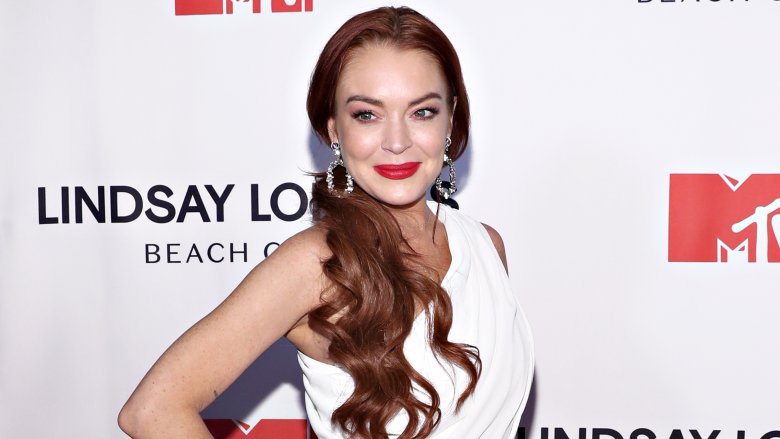 Cindy Ord/Getty Images
Lindsay Lohan is taking another run at a music career. Variety reports that the Mean Girls star appeared on Virgin Radio Dubai's "The Kris Fade Show," and teased a snippet of "Xanax" — her first single in eleven years. According to the podcast session, the song — a message about "anxiety and pressure and taking care of yourself" – is expected to be released "very, very soon."
Pop Crave shared the brief clip on Twitter and it sounds like your typical Top 40 pop song, with lyrics including: "But you're like Xanax to me/When you kiss me I can't breathe/I try to stay away from you/But you get me high/Only person in this town that I like/Guess I can take one more trip for the night."
For those who don't remember (or for those who have blocked it out), the controversial Lindsay Lohan made her first foray into the music biz with her debut album Speak in 2004. The album eventually went certified platinum thanks to the hit single "Rumors," Lindsay's fight song against the paparazzi and the media. History shows she eventually lost that battle, though.
Lohan followed that up with 2005's A Little More Personal (RAW). True to the title, Lohan got more personal on her sophomore effort with the track, "Confessions of a Broken Heart (Daughter to Father)," where she sings through the abandonment issues left to her by her absentee and press-hungry dad, Michael Lohan.
Lindsay Lohan returned with new music in 2008 with the release of "Bossy," a single that served as the theme song for her short-lived MTV reality series Lindsay Lohan's Beach Club. That was over ten years ago.
Back in June of 2019, however, the Parent Trap star shared a photo of herself in the studio "wearing headphones and deep in thought with some unidentified material on the stand," per The Blast. Lindsay responded to the report saying she was "hard at work," so perhaps we're getting a new album? 
Watch your back, Taylor Swift.