Kristen Stewart Was Told To Stay Closeted For Marvel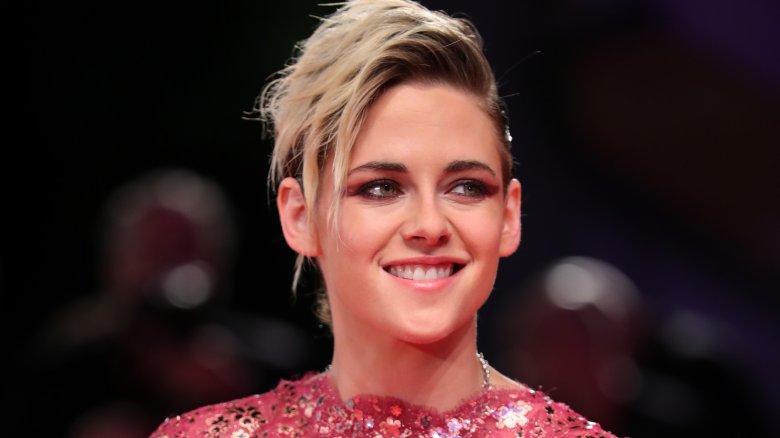 Vittorio Zunino Celotto/Getty Images
After the Twilight franchise made her a household name, Kristen Stewart became America's most reluctant movie star. Often appearing awkward and closed-off in interviews and during press tours, Stewart rarely discussed her private life and took steps to avoid it whenever possible.
That all changed in 2017 when the Personal Shopper actress referred to herself as "so gay, dude" in her hosting debut on Saturday Night Live. Now, in a Sept. 2019 cover story for Harper's Bazaar, Stewart reveals that she, in this age of 24/7 celebrity news coverage, just wanted to keep her private life as private as possible. But was she also pressured to keep her private life under wraps even after she wanted to pull back the curtain?
She explained to Harper's Bazaar: "I think I just wanted to enjoy my life. And that took precedence over protecting my life, because in protecting it, I was ruining it. Like what, you can't go outside with who you're with? You can't talk about it in an interview?" She continued, "I was informed by an old school mentality, which is –- you want to preserve your career and your success and your productivity, and there are people in the world who don't like you, and they don't like that you date girls, and they don't like that you don't identify as a quote unquote 'lesbian', but you also don't identify as a quote unquote 'heterosexual'. And people like to know stuff, so what the f*** are you?'"
After her tabloid-fodder relationship with Robert Pattinson ended, Stewart briefly dated musician Annie Clark, known professionally as St. Vincent, in 2016. For the next two years, Stewart was in a relationship with model Stella Maxwell, pictured above. The couple split in 2018, and Stewart moved on with stylist Sara Dinkin, but Stewart and Maxwell reconciled in 2019 before breaking up again, at least as of this writing.
However, Kristen Stewart's choice to start living her life openly allegedly caused her to miss out on ever bigger studio films than Twilight. "I have fully been told, 'If you just like do yourself a favor, and don't go out holding your girlfriend's hand in public, you might get a Marvel movie,'" she revealed. "I don't want to work with people like that." 
Times have changed recently and Stewart says she's now being offered roles in movies attempting to capitalize on her undefined sexuality. "Literally, life is a huge popularity contest," she sighed. We had to check this claim on her IMDb, and sure enough, Stewart will be starring with Halt and Catch Fire's Mackenzie Davis in 2020's Happiest Season. The official plot summary? "A young woman with a plan to propose to her girlfriend while at her family's annual holiday party discovers her partner hasn't yet come out to her conservative parents." Meanwhile, Kristen Stewart is set to star as one of the three leads of the 2019 Charlie's Angels reboot, set for release in November, 2019.