The Absolute Worst Thing Prince Harry Has Ever Done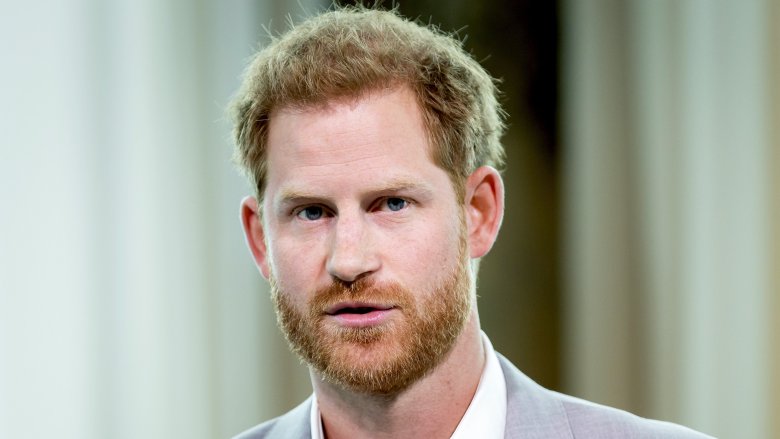 Koen Van Weel/Getty Images
At the age of 34, Prince Harry has settled into married life with actress Meghan Markle and his role as the Duke of Sussex. With inspiring speeches to young activists, tackling climate change, and notable charity work, the youngest son of the late Princess Diana would make his mother proud.
However, during Prince Harry's younger days, many thought that would never actually happen. The guy was a wild man who couldn't stay out of the tabloids. Let's scroll through some of his greatest hits, shall we?
Harry's bad boy days started early when his father, Prince Charles, forced him to attend rehab for one day after discovering the then 16-year-old was regularly drinking and smoking weed in 2002. One day in rehab? That'll teach him. While attending Eton College (pictured below), former teachers reportedly helped Harry cheat because he was "such a weak student," The Guardian reported in 2005.
If actor Dominic West is to be believed, Harry told "eye-wateringly rude jokes" and drank champagne out of an Afghanistan veteran's prosthetic leg during a 2009 trip to the South Pole alongside the actor (via The Guardian). Then, in 2012, pictures of a fully nude and drunk Prince Harry in Las Vegas hit TMZ, much to the chagrin of the royal family. "I probably let myself down," Harry told reporters at the time, adding that the incident was a "classic example of me probably being too much army and not enough prince." 
Then there was the time way back in 2004 when the young prince attacked a group of paparazzi? "Prince Harry was hit in the face by a camera as photographers crowded around him as he was getting into a car," a royal spokesman told The Guardian. "In pushing the camera away, it's understood that a photographer's lip was cut." Gotta love that royal spin. 
We can definitely chalk all of these incidents and stories up to Prince Harry being young and dumb — after all, if given the chance, who wouldn't drink champagne out of a prosthetic leg in the South Pole? But there's one incident where the wild prince definitely seems to have taken things too far. Back in 2004, Harry wore a Nazi costume to a Halloween party, and, well, let's put it this way: people noticed. 
According to The New York Times, Jewish groups called on Harry to visit the Auschwitz death camp, and even then-Prime Minister Tony Blair was forced to make a statement. "Clearly an error was made," Blair said. "That has been recognized by Harry, and I think it is better that this matter continues to be dealt with by (Buckingham) Palace." Translation: not my problem, go ask the Queen.
Eventually, Harry released an apology statement calling the costume a "poor choice" and stating that he was "very sorry if I caused any offense or embarrassment to anyone." Suffice it to say, Prince Hal has come a long way since then.