Iggy Azalea, Nick Young End Engagement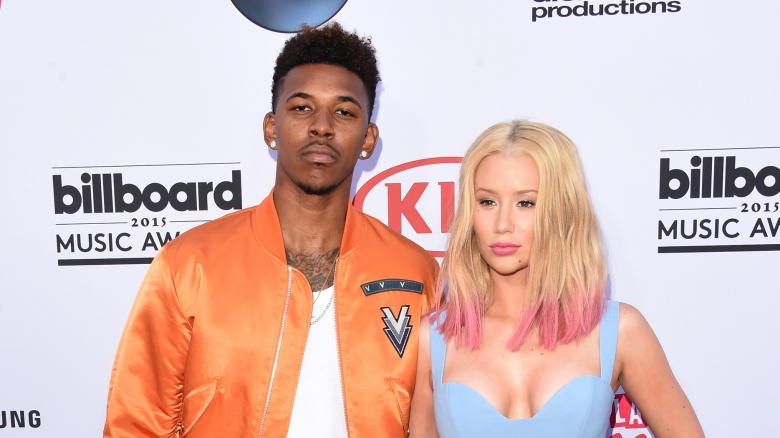 Getty Images
Rapper Iggy Azalea and L.A. Lakers star Nick Young have ended their engagement. The news was announced June 20, 2016 on Azalea's Instagram account.
"Unfortunately, although I love Nick and have tried and tried to rebuild my trust in him—it's become apparent in the last few days I am unable to," she wrote. "I genuinely wish Nick the best. It's never easy to part ways with the person you planned you're [sic] entire future with, but futures can be rewritten and as of today mine is a blank page."
Signs that their relationship was headed for trouble began in March 2016 when Azalea announced the couple's wedding was postponed until 2017. "It was going to happen at the end of the year, but now I have to go to work so we'll probably have to wait until the end of the next basketball season to do that," Azalea revealed on Ryan Seacrest's KIIS-FM radio show. "So that kind of is a bit sucky, but it's all right."
About a week later, Young was allegedly caught on video admitting to cheating on Azalea. The footage was reportedly recorded by teammate D'Angelo Russell. "I think it's best me and D'Angelo handle our situation in a private manner," Young said after the tape leaked. "It's something we need to talk about. What happened is what happened. We've got to work on it."
The following month, Azalea admitted she was still processing the scandal during an interview on The Bert Show. "I think last year, the year that I had, has kind of taught me maybe it's best to just wait until it's like a little more past tense before you kind of speak about necessarily how you feel about something," she said. "Because when you're in the heat of the moment or things are still progressing or coming out, and you're getting new information, the way you feel about things can change really quickly. It can go up and down. I'm just kind of still figuring it out."
On the day their breakup was announced, TMZ obtained photographs of Azalea's house showing Young's belongings sitting out on her front driveway. The pictures also depicted a tow truck hauling away Young's '62 Impala. Azalea had given the car to him as a gift.
For his part, Young reacted to Azalea's Instagram post with one simple tweet.
"Single," he tweeted.
Well, that's that.