Here's Who The Richest Member Of BTS Really Is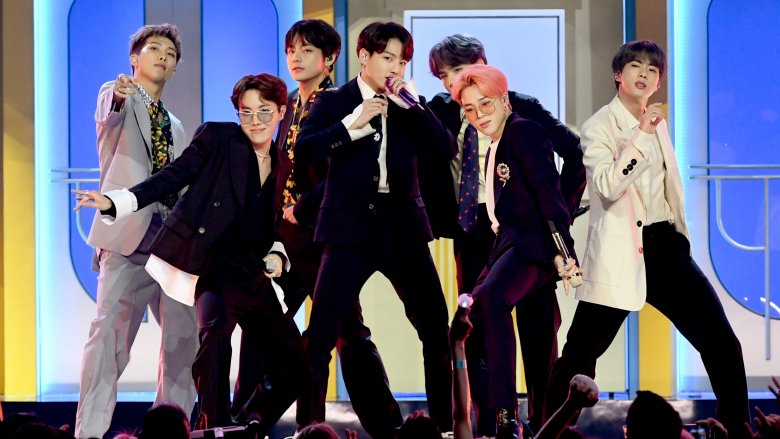 Kevin Winter/Getty Images
According to allkpop, BTS has made up 41.9% of all album sales in the K-pop Top 100 so far in 2019. Let that marinate for a minute. For every ten albums sold, four of those come courtesy of BTS. The South Korean supergroup's control of the market share would make even Jeff Bezos jealous. 
Per ChartMasters, the K-pop phenom has sold over 11 million albums since 2013, with four platinum studio albums to its name. In addition, BTS is one of the most successful touring bands the world has seen in decades.
But, wait! That's not all. According to a study by the Hyundai Research Institute (via South China Morning Post), BTS is "worth more than $3.6 billion a year" to its native country's economy and "one in every 13 foreign tourists visited South Korea in 2017" just for BTS.
Basically, BTS members Jin, Suga, J-Hope, Rap Monster (RM), Jimin, V, and Jungkook might be swimming in more cash than they are the screams of their fierce fan base. According to Cheat Sheet, the collective net worth of the band is estimated to be "between $45 million and $60 million." But which one of the guys is the richest? Let's find out.
And BTS' richest member is...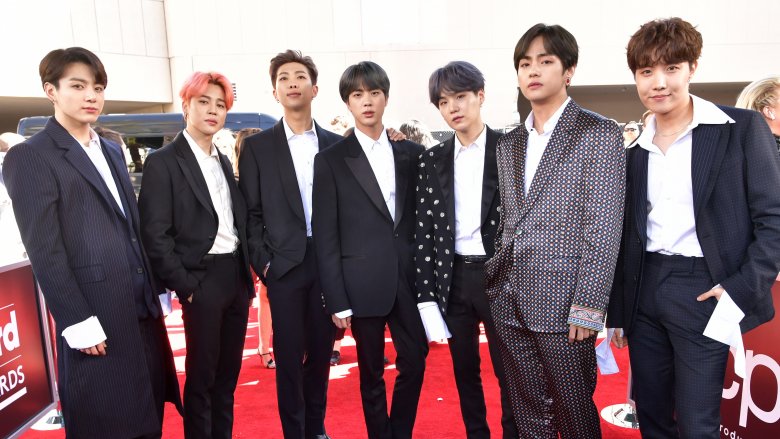 Emma Mcintyre/Getty Images
Cheat Sheet reports that every member of BTS has an estimated net worth of $8 million ... except one. That would be J-Hope, who reportedly boasts a cool $12 million sitting in the bank. 
J-Hope (real name Jung Ho-Seok) supposedly decided on his stage name because he wants to bring hope and light to BTS' fan base. But how did he earn this extra coin? You'd think that being in a global dominating band wouldn't give him much free time, but J-Hope has also branched out as a solo artist and lends his talents to other K-pop artists (he was featured on Jo Kwon's track "Animal" in 2012, for example). In 2018, J-Hope debuted his solo mixtape, Hope World. Per Billboard, the album landed at No. 19 on their Rap Albums Chart, making him just the third Korean artist in history to appear on the chart.
But don't worry BTS fans, J-Hope knows where his bread is buttered. "The team always comes first," he told Time magazine about the two-year process of making Hope World. "So I focused on our projects as BTS and tried to make time in the hotel room, on the airplane, and whenever I could find a few minutes." Sounds like a ton of hard work, planning, and creativity went into making that extra paper. You keep doing you, J-Hope!