Alex Trebek's Cancer Battle Takes A Dark Turn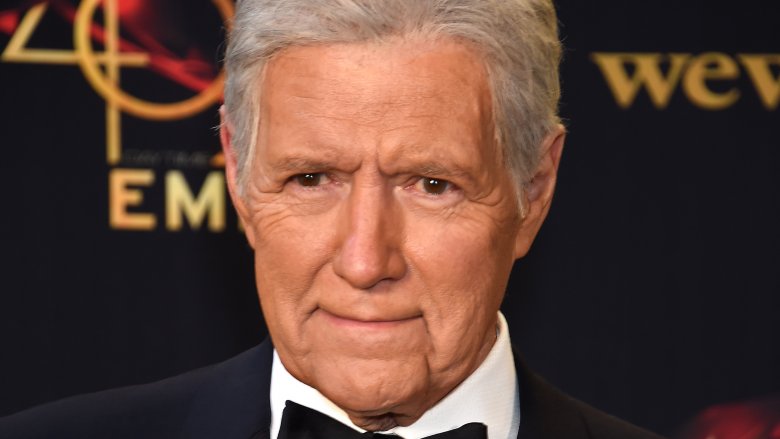 Gregg Deguire/Getty Images
We have some sad news. Long-time Jeopardy! host Alex Trebek suffered a setback in his fight against pancreatic cancer. During an interview with Good Morning America on Sep. 17, 2019, the 79-year-old revealed that his health had taken a turn since completing his first round of chemotherapy.
"I was doing so well, and my numbers went down to the equivalent of a normal human being who does not have pancreatic cancer, so we were all very optimistic," the beloved television personality told GMA's T.J. Holmes. "I lost about 12 pounds in a week, and my numbers went sky high, much higher than they were when I was first diagnosed. So the doctors have decided that I have to undergo chemo again, and that's what I'm doing."
The seven-time Emmy winner admits that the disease and the subsequent treatments are taking a toll on his physical and emotional health. "Occasionally, it will cause excruciating pain in my lower back," Trebek explained. "Other times, it's fatigue. Other times, it's nausea. It varies. Cancer is mysterious in more ways than one."
Trebek revealed that the ordeal leaves him with sudden bouts of sadness and depression. "It doesn't last very long, but it just takes over my whole being for a short period of time," he said. "I understand it more now, so I can deal with it a lot better than I did before."
But in typical optimistic fashion, Trebek has found a silver lining. "The thing I suppose that gives me the most optimism is that, hey, I'm still here," Trebek explained. "I don't feel terrible."
Alex Trebek is embracing the inevitable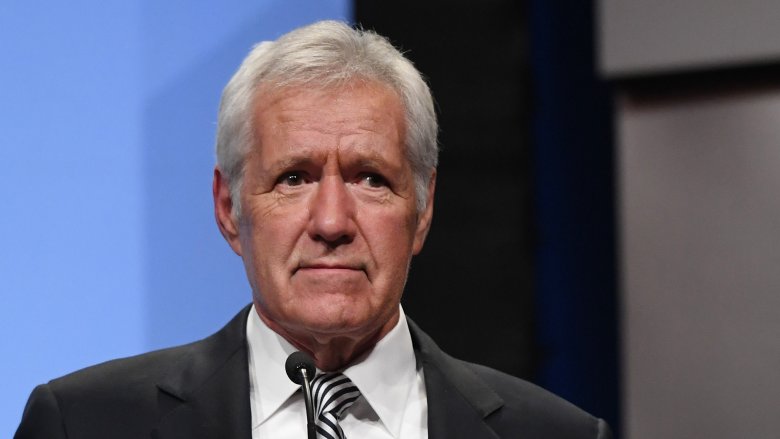 Ethan Miller/Getty Images
Although Trebek still plans to fight his prognosis with everything he has, he became self-reflective during the interview about what happens when he is no longer able. "I realize there is an end in sight for me, just as there is for everyone else," he said. "One line that I have used with our staff in recent weeks and months is that when I do pass on, one thing they will not say at my funeral is, 'Oh, he was taken from us too soon.'"
The iconic game show host says he's had "one helluva good life," but says "moving on" just "comes with the territory." He admits that he's more saddened by how his eventual passing will affect others. "The thought of passing on doesn't frighten me. It doesn't. Other things do — the effect it will have on my loved ones," Trebek explained. "Yes, that bothers me. It makes me sad.
However, he says he'll remain "happy" doing the job he loves as long as he "can walk out and greet the audience and the contestants and run the game."
Alex Trebek says he will 'just keep going'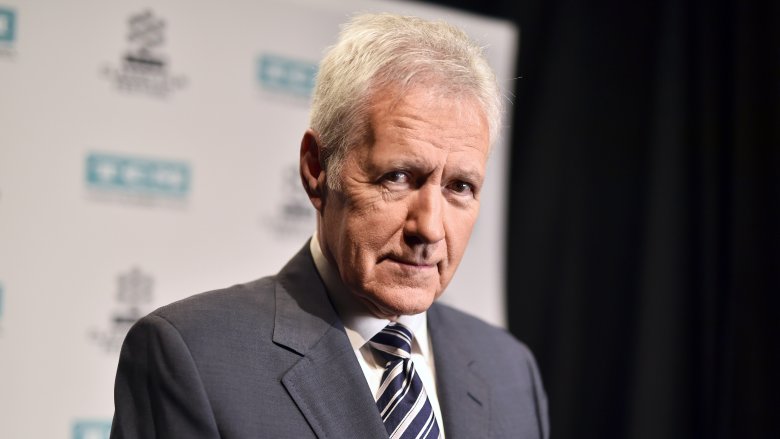 Emma Mcintyre/Getty Images
On March 6, 2019, in a YouTube clip titled, "A Message From Alex Trebek," the host announced his diagnosis of stage 4 pancreatic cancer to a stunned America in way audiences have known him for years — funny, poised, and confident. "I'm gonna fight this," he said in the video. "I'm gonna keep working, and with the love and support of my family and friends, and with the help of your prayers also." He went on to say that he planned "to beat the low survival rates statistics" of the disease, before joking that he had no choice because "under the terms of my contract I have to host Jeopardy! three more years!"
Two months later, Trebek told People that he was "near remission" after some of his tumors had "shrunk by more than 50 percent." With a disease that comes with a 9% survival rate, Trebek and his doctors were optimistic about his chances. "It's kind of mind-boggling," he said. "The doctors said they hadn't seen this kind of positive result in their memory."
Sadly, Trebek now faces more chemotherapy to stave off the disease. But as he told GMA, he no longer gets "down on himself," and he now experiences life in a new way. "I talk to the audience sometimes, and I get teary-eyed for no reason," he said. "I don't even bother to explain it anymore; I just experience it. I know it's a part of who I am, and I just keep going."