Prince's Protégée Shares Details About His Fateful Flight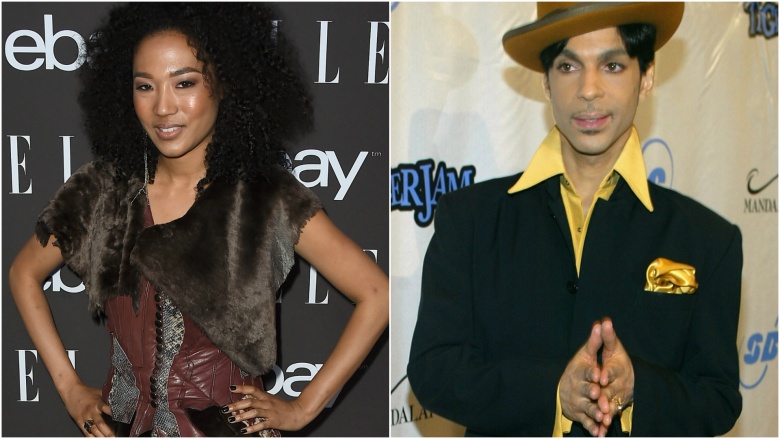 Getty Images
The protégée of Prince is revealing sad details about what caused the singer's plane to make an emergency landing on April 15, 2016, just six days before his death.
Speaking to The New York Times in a story published June 21, 2016, singer Judith Hill—who was on the private jet traveling from Atlanta to Minneapolis with Prince and his aide, Kirk Johnson—recalled the moment she knew something was wrong. "His eyes fixed," she said. Moments later, Prince "nodded off across a table" from her. "Thankfully, I happened to be looking into his face."
When Hill and Johnson were unable to wake Prince, they notified the pilot, who radioed the tower for help. The plane made an emergency landing in Moline, Ill. "We knew it was only a matter of time; we had to get down," Hill said. "We didn't have anything on the plane to help him."
Hill told the Times she was "very freaked out" during the ordeal. She and Johnson "kept trying to wake him, shaking him and calling his name, while the plane descended." After landing, Prince was reportedly treated by paramedics with a shot of Narcan, which is normally used to treat opiate overdoses. At the time, a rep for Prince claimed he was simply being treated for the flu.
Hill claimed she had never seen anything like that happen to Prince before. At the hospital, she described the "Purple Rain" legend as alert and positive. "He wanted to watch Zootopia. He loved those films. I was going to pull it up on my phone. He said: 'No, no, no, not here. We're going to pick a special time and place to watch that,'" she said. "He was very cooperative that whole night," she told the Times, "[and] serious about getting help."
Although Prince initially downplayed the events of that night, Hill said he promised her that he would begin making an effort to get his health back on track. "He did it because he was concerned, and he wanted to do the right thing for his own body," she said. "And that's the part that breaks my heart, because he was trying. He was trying."
The 32-year-old Hill told the Times she had been with Prince for "the last two years" of her life, but the Grammy-winning artist did not specify if her "intense" relationship with the musical legend was romantic. "I deeply cared for him," she said. "He told me that he loved me and that he would always be there for me."
Prince was found unresponsive inside the elevator of his Paisley Park mansion on April 21, 2016. He died from an overdose of the opioid painkiller fentanyl, according to the Associated Press. He was 57.