Katherine Heigl Pregnant, Expecting Baby Boy With Husband Josh Kelley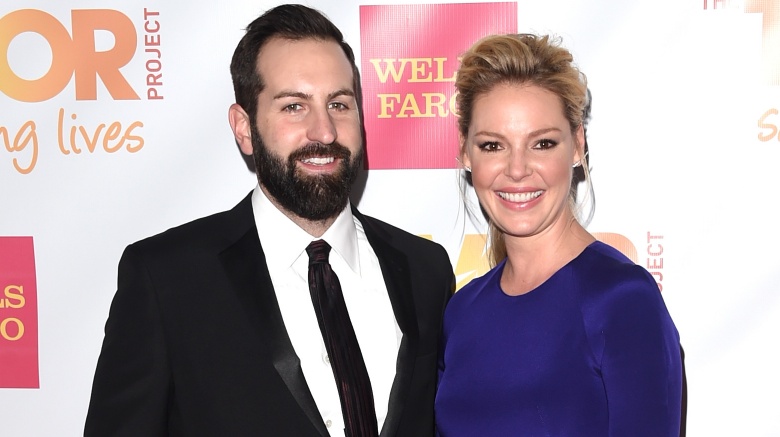 Getty Images
Actress Katherine Heigl, 37, and her musician husband Josh Kelley, 36, are expecting their third child together—a baby boy, reported People on June 23, 2016.
"The Kelley clan is thrilled to announce that we are expecting a third addition to our family," the couple said in a statement. "Naleigh and Adelaide could not be more excited to welcome their new sibling into the fold and Josh and I are overflowing with joy and gratitude."
"This is an incredibly exciting time for us filled with hope, anticipation, and hormones," Heigl joked. "Well, only I'm filled with hormones, but everyone in the family gets to enjoy them. We couldn't be more excited to be able to finally share this news with our fans and are looking forward to continuing to share the journey with you all. xoxo, Katie and Josh."
The couple wed in 2007 and currently resides in Utah. They adopted their first daughter, Naleigh, from South Korea in 2009. Adelaide was adopted domestically three years later. Their third baby is due in January.
After battling numerous reports claiming she is difficult to work with, Heigl—who won an Emmy for her work on Grey's Anatomy in 2007—appears to be turning her image around. In May 2016, CBS picked up the new legal drama Doubt, starring Heigl, Steven Pasquale, Dule Hill, and Laverne Cox. Heigl will also join Daniel Craig and Channing Tatum in Steven Soderbergh's heist movie Logan Lucky. The film, Soderbergh's first since announcing his retirement a few years ago, revolves around "brothers who plan a crime during a NASCAR race in Charlotte," according to Deadline.
Heigl's previous series, State of Affairs, was canceled by NBC in May 2015.