Ben Affleck Drops F-Bombs During Intense 'Deflategate' Rant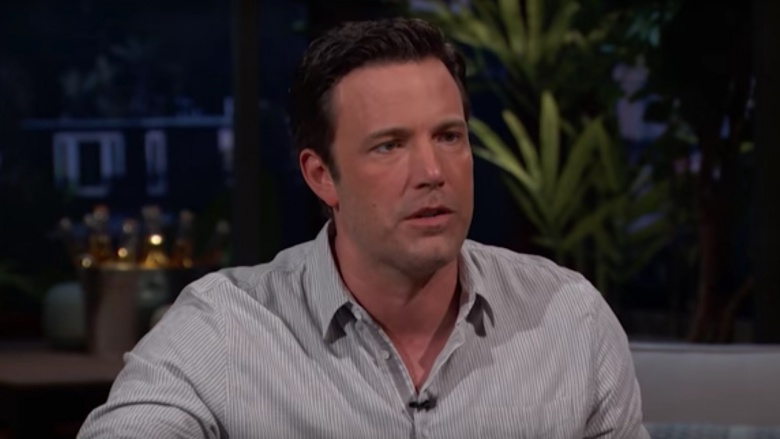 Ben Affleck went on an expletive-filled tirade over the NFL's ongoing "Deflategate" scandal during the debut of Bill Simmons' new HBO series, Any Given Wednesday. (Consider yourself warned if you watch the uncensored video clip below from the show on June 22, 2016.)
"Deflategate is the ultimate bulls*** f****** outrage of sports ever. It's so f****** stupid that I can't believe [it]," yelled Affleck, who appeared to be slurring his words on occasion.
The Oscar-winning actor was, of course, referring to the ongoing football controversy in which the New England Patriots were accused of tampering with some of the footballs used during a 2015 playoff game against the Indianapolis Colts. Patriots quarterback Tom Brady received a four-game suspension for his alleged involvement in the scandal. That suspension was lifted in September 2015, then reinstated in appeals court in April 2016.
"They gave [Brady] a suspension for a quarter of the regular season, which would be equivalent of suspending a baseball player for 40 f****** days—40 quarter days, to be exact, which is what they do when you get busted taking steroids. And by the way," Affleck added, "if the NFL really knew how to test for steroids and HGH in the NFL, there'd be no f****** NFL."
During the investigation, Brady's cell phone was reportedly destroyed. Some wondered if the 10,000 text messages eliminated from the phone may have contained clues crucial to the investigation. Not Ben Affleck.
"Maybe it's funny, lovely sex messages from his wife [Gisele Bündchen]," Affleck argued. "Maybe it's just friendly messages from his wife. Maybe Tom Brady is so f****** classy and such a f****** gentleman that he doesn't want people to know that he may have reflected on his real opinion of some of his co-workers: guys he plays with, guys he plays against. His real feelings. I wouldn't want guys who I didn't think were very good to know I didn't think they were very good. I wouldn't want guys who I thought were great to know I thought they were great. I'd want to keep my opinions to myself. Surely his opinions about professional football are contained in his e-mails and his texts in his f****** telephone."
The more Affleck talked, the angrier he got. "[The NFL] is not the FBI," he said. "It's outrageous!"
As one probably guessed by now, the Cambridge-raised Affleck is a notoriously passionate Boston sports fan. In fact, his love for all-things Boston managed to shut down production of the movie Gone Girl for four days because Affleck refused to wear a New York Yankees hat for a scene. What a guy!
FYI: Simmons was fired by ESPN in 2015. He signed a deal with HBO shortly thereafter.
https://www.youtube.com/watch?v=BhEqsNYLaSM