Snoop Dogg And Family Mourn Death Of Grandson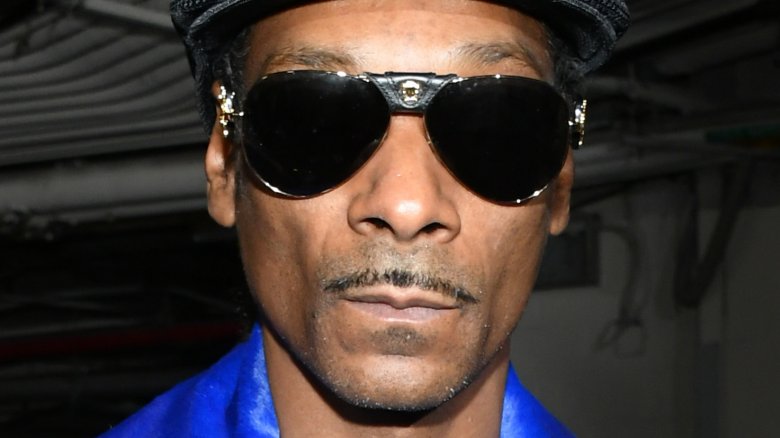 Mike Coppola/Getty Images
Snoop Dogg and his loved ones have suffered a tragic loss this week. On Wednesday, Sept. 25, 2019, the rapper's grandson, Kai Love, passed away while in the neonatal intensive care unit of a hospital, TMZ reports. Born on the 15th of this month, he was just 10 days old.
At the time of this writing, the cause of death for the infant — who was the third child of Snoop Dogg's eldest son, Corde Broadus, and the rapper's fifth grandchild — has not yet been released. Additionally, the music star himself has yet to make a public statement on his grandson's passing. However, Corde Broadus, 25, and Snoop Dogg's wife of 22 years, Shante Broadus, both announced the sad news in separate posts on Instagram. 
"Kai Love 9/15/19 – 9/25/19," Corde Broadus, who is also dad to 4-year-old son Zion and a toddler daughter named Elleven, wrote to his followers. Captioning a snapshot of the hospital room's dry erase board, which read "Love + Light" with a smiley face written under the "Plan for the Day," as well as a sweet video of 13-month-old Elleven kissing her baby brother in his hospital room, the mourning father continued, "My Son Kai brought so much love and positivity into this world. His energy will live on and these 10 days of love will always be special to us. Let's all cherish life and those we love while we are here. Thank you."
E! News reports that Corde Broadus, who appeared in the 2012 flick We the Party and his famous dad's 2004 "Drop It Like It's Hot" music video with Pharrell Williams, went on to write in the comments section that Kai Love "died in [his] arms." He also noted, "Life is beautiful when you view it for what it is."
Snoop Dogg's wife, Shante Broadus, addresses death of grandson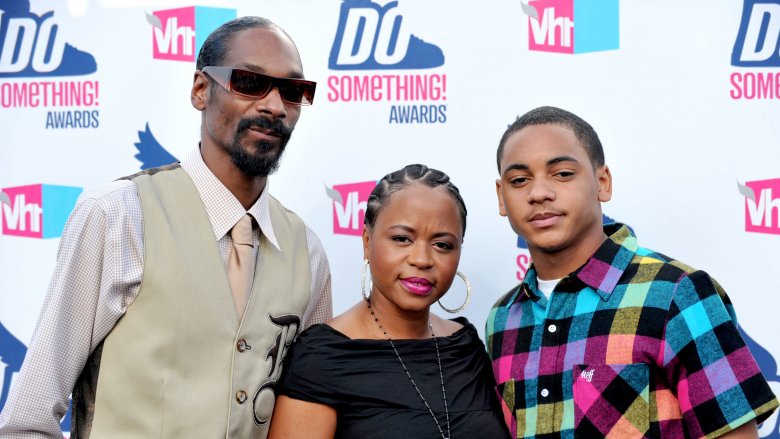 Alberto E. Rodriguez/Getty Images
Just a day after Corde Broadus announced the tragic death of 10-day-old son Kai Love, the infant's grandmother and Snoop Dogg's longtime wife, Shante Broadus, took to Instagram to address the loss.
Shante Broadus shared a video of herself singing along to "The Love We Had Stays on My Mind" by R&B group The Dells, which she dedicated "To My Fifth G Baby Kai Love 9-15-19/9-25-19." Alongside several heart emojis, she captioned the heartfelt rendition with the hashtags, "#TheLoveWeHadStaysOnMyMind #MamaTae." In a follow-up clip, Shante Broadus thanked her followers for their outpouring of love and support. "Thank You For All Your Well Wishes I See And Feel Them All.... The Only Person That Could Get Me Thru This Mood Is #AnitaBaker #LeadMeToLove #BLE #Pafoooorm #BabyKaiLove #MamaTae."
According to AOL, Snoop Dogg and Shante Broadus are also mom and dad to sons Julian, 21, and Cordell, 22, as well as a 20-year-old daughter named Cori. Meanwhile, the rapper's eldest son shares Zion with ex-girlfriend Jessica Kyzer, and Elleven and Kai Love with girlfriend Soraya (via People).
This sadly isn't the only loss Snoop Dogg's family has mourned in recent years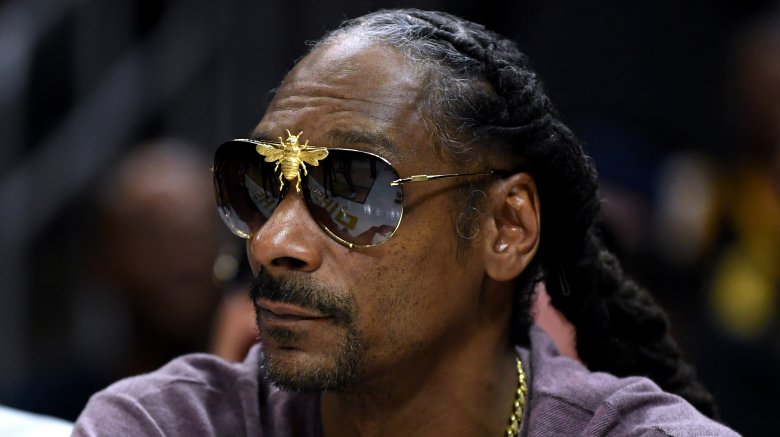 Harry How/Getty Images
Snoop Dogg is understandably, at this time, mourning the loss of grandson Kai Love in private. However, longtime fans might be expecting a public statement from the "Who Am I" rapper at some point in the near future, considering his candor on social media regarding other family deaths in recent years. 
In February 2016, for example, Snoop Dogg (real name Calvin Broadus, Jr.) sadly lost his grandmother on his mother's side, Grandma Tate, which led to a series of emotional Instagram posts. "R. I. P. Grandma tate thanks for the prayers and love I need it," he captioned a tearful video of himself thanking his fans, friends, and family for their love and support at the time. 
The music artist also uploaded a text-post of a John F. Connor poem, which read in part, "Death [won't] keep us apart / For our love is forever / Just remember me in your heart / And one day we will be together / Live your life and live it full / [Don't] waste a single day / Remember I am always with you / Every step of the way." Snoop Dogg, who sadly lost childhood friend and comedian Ricky Harris later that same year, wrote in the caption, "I. Never left u. So beautifully put. Grandma I will [always] do right by u. R. I P."
Our thoughts are with Snoop Dogg and the entire Broadus family during this difficult time of mourning.