Gabriel Aubry: What Halle Berry's Ex Is Up To Now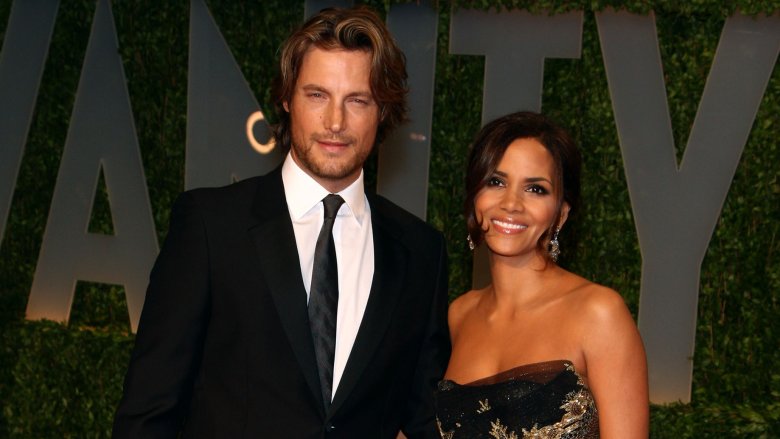 Alberto E. Rodriguez/Getty Images
"Dad bod" and "model model" are two phrases that perfectly describe Gabriel Aubry these days. The Canadian model, who has worked for Valentino, Tommy Hilfiger, and more, has been keeping himself busy since his famous split from one of Hollywood's hottest actresses, Halle Berry. The couple met in 2005, while Berry was working on a Versace campaign, but after five years of bliss, the relationship ended on not-so-great terms.
In 2007, while still in a relationship with Aubry, Berry conveyed some ominous thoughts about marriage to InStyle (via People), which should've been a warning for Aubry, but it wasn't. "I will never, never get married again," Berry said, adding, "Actually it's just that now I've come to a place where I think two people can share their lives without the ring, without the piece of paper."
Despite having a tumultuous end to their seemingly perfect initial romance, the two are inextricably linked by their daughter, Nahla, who is now 11 years old. While Aubry and Berry started their split somewhat amicably, they had a lot of issues when it came to custody of their daughter. 
In 2014, TMZ reported that Berry filed legal documents in order to get her monthly child support down from $16,000 to about $3,000 due to Aubry's lack of work. This was just one of the many issues that popped up during their bitter custody battle. 
Gabriel Aubry and Halle Berry's relationship is complicated to say the least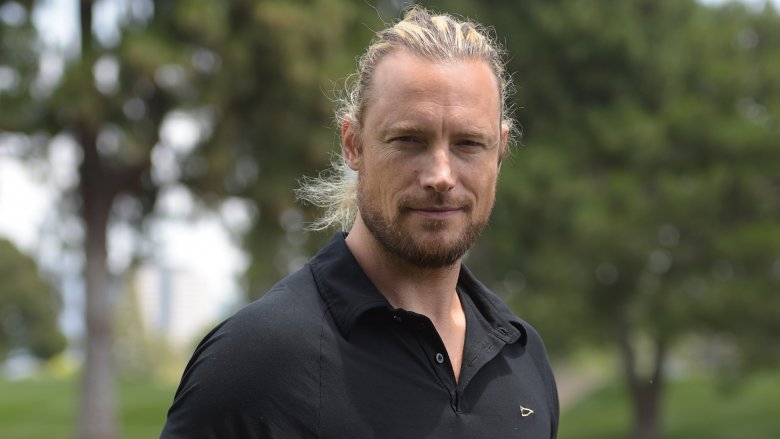 Jason Kempin/Getty Images
Two years prior to the start of their custody battle, the New York Post reported that Gabriel Aubry showed up at Halle Berry's Los Angeles home, where he got into an argument and physical fight with Berry's then-boyfriend Olivier Martinez (who later became her husband and eventual ex). Both men landed in the hospital. "Halle was devastated after the fight," a friend told the publication at the time. "She rushed Nahla into the house so she didn't see her dad and Olivier acting like wild animals. She knew that both Gabriel and Olivier had hot tempers, but she was furious with them for reacting in such a juvenile way."
Even with all of the drama surrounding their child and custody of her, the pair has always had one thing in common — their love for Nahla. "Our issues were never about fighting for her," Berry told Extra about her daughter in 2011. "We both know a child needs both her parents. But what I want to say about it is sometimes, as a couple, you reach an impasse. We needed a court and a judge to help us work out some of the delicate issues, and I'm so happy we've arrived at that place — because for her sake, this is the best way. We both love her more than life."
In 2018, Aubry and Berry were spotted together at a carnival with Nahla, proving that they know how to be civil when it comes to their little girl. They might not be one big happy family, but Aubrey is working again, is maintaining his rocking bod, and the couple has been seen together looking happy ... so things seem to be heading in the right direction.