Lindsay Lohan Rants About 'Brexit' On Twitter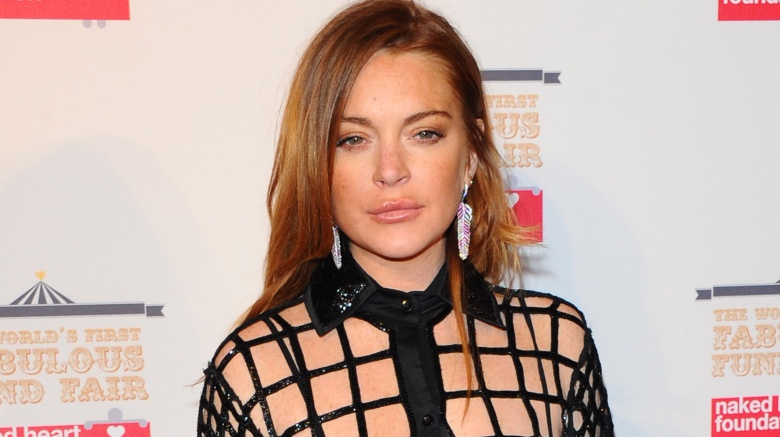 Getty Images
Lindsay Lohan has lived a strange and unpredictable life, but even her many arrests and box-office failures did not prepare the world for the impassioned, yet random tweets she sent out late Thursday night as Britain was voting to leave the European Union.
The troubled Mean Girls star—who has apparently been living in London—live tweeted the "Brexit" results as votes were being tabulated on June 23, 2016, often sharing her thoughts on why the UK should remain in the EU:
"Good luck with the pound...will take you about 15 years to get it back up #REMAIN instead."
"@Telegraph what would #MARGARETTHATCHER THINK OF #Brexit"?
"#Remain small shops should pay more attention."
Lohan—who is reportedly engaged to Russian business heir Egor Tarabasov—even delved into complicated foreign policy, tweeting, "#OXFORD #EXETER #lambeth Workplace fatalities in the UK have reduced by half since European safety directives were introduced in 1996." Her academic dialogue was so unexpected, some wondered if Lohan had been hacked.
"Unlike Obama's recent setback @BBCWorld I have not been hacked," Lohan tweeted, according to the New York Daily News.
Unfortunately for Lohan, the vote didn't go her way. The "Leave" side ultimately prevailed against the "Remain" side, setting up for a long and complicated breakup between the U.K. and the EU.
After the vote, Lohan deleted her "Brexit" campaign. She followed up the next day with a nonpolitical, more characteristic tweet: "It's a sunny day! Yay!! #tgif."
In any case, perhaps we should have taken her desire to run for president in 2020 a bit more seriously.