What Is Kalani Hilliker From Dance Moms Doing Now?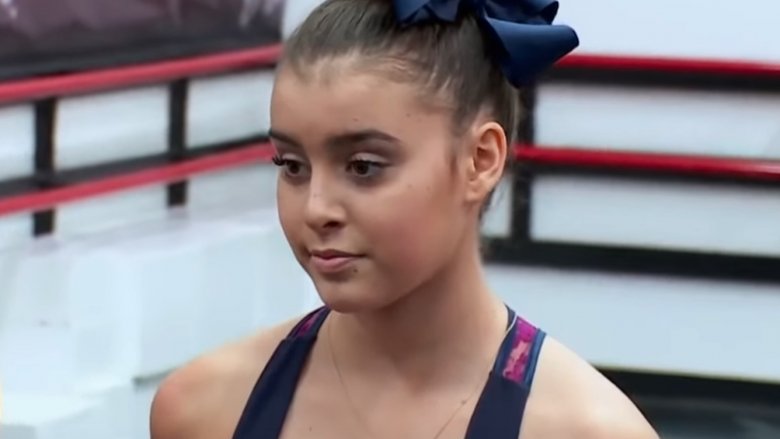 When Dance Moms waltzed on to our television screens back in 2011, no one could predict what a cultural phenomenon it would become. Countless dancers have come and gone over the course of the series, however, when some took their final bows, they didn't disappear under the dimming stage lights. Instead, they stepped onto the world stage to become stars in their own right. Perhaps most notably, Dance Moms alums Jojo Siwa and Maddie Ziegler became a household names, but they're not the only ones with lasting starpower. 
Kalani Hilliker sashayed her way onto the hit reality show during Season four after initially appearing on infamous dance instructor Abby Lee Miller's Abby's Ultimate Dance Competition. With her natural talent and charisma, Hilliker quickly became a fan favorite and competed with Ziegler for Miller's affections. 
Hilliker was a familiar face on Dance Moms for two and a half seasons before taking her leave to pursue other dance opportunities — namely, the chance to travel the country with fellow Dance Moms standouts Kendall Vertes and Chloe Lukasiak as part of The Irreplaceables, a dance group headed up by Dancing with the Stars alum, Cheryl Burke. These days, Hilliker is still pursuing her passion, while also dancing to the beat of her own drum. 
Dance Moms alum Kalani Hilliker has taken her talents to the digital stage
Dance Moms alums tend to do very well on social media and digital platforms, with quite a few of them boasting follower counts in the millions — and Hilliker is no different. As of this writing, the self-proclaimed actress and dancer has just under 6 million followers on Instagram and almost 750,000 subscribers on YouTube, where fans are kept in the loop on Hilliker's life since the cameras have officially stopped rolling on it. However, the absence of a reality TV crew seems to be a welcome change of pace that allows her to be a normal teen girl. 
In August 2017, Hilliker opened up to Dance Spirit about the difficulties of growing up in the public eye, saying, "There's a lot of pressure that comes with being in front of cameras, which gets stressful. I have to watch every little thing I do, but I also have to remember that I can't make everybody happy." She did stress, however, that she had "no regrets" about her foray into reality TV. 
The now-19-year-old recently posted a vlog of her "first day as a college student," which was actually a stunt vid in which she followed her best friend around Arizona State University. For now, the Gen-Z influencer has pressed pause on higher education, at least "for this year," as she stated in the vid.  
When she's not creating content for her adoring fans, Hilliker is dipping her toes into the fashion world with collaborations with Claire's and PromGirl.
Earlier this year, Hilliker posted a vlog where she went apartment hunting in Los Angeles. It's not clear whether or not that is where she has decided to put down roots, but no matter what she does, Hilliker always seems to put her best foot forward. 
Is Kalani Hilliker ready for her close up?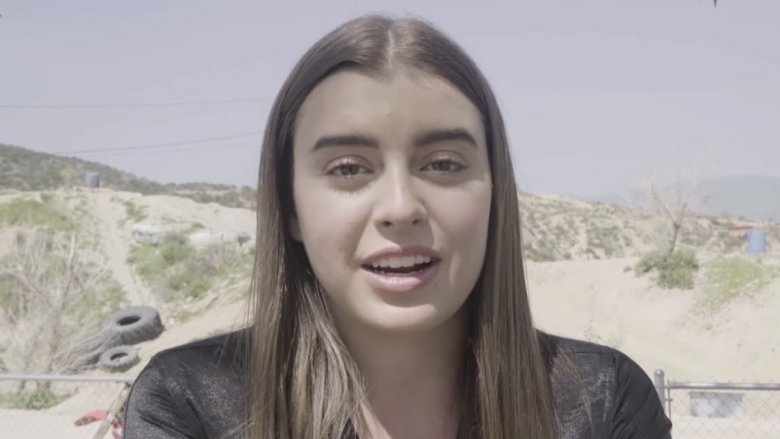 YouTube
It seems Kalani Hilliker might have caught the acting bug. Since leaving the reality television scene, the 19-year-old has lent her talents to the television series, Dirt, starring in 20 episodes as a character named Sabrina. The show appears on Brat TV, which is a YouTube-based digital network that got its start with short-form content across social media platforms (per Fast Company). Does it get more Gen Z than that? The role might have been a bit of art imitating life as Hilliker and her character shared the same love. In an interview with Brat TV, she talked about playing Sabrina saying, "My character and I are similar because we both are very passionate about dance and love to do it. We are different because my character is super boy crazy and I am not like that!"
Her next role might be a slightly larger departure from her previous acting gigs, as she's set to appear in Adrenochrome II, an action movie that is currently in pre-production. Only time will tell if Hilliker continues to nurture her acting career, but it doesn't seem like she plans on leaving our screens anytime soon. 
Desperate to know more about the secrets behind Dance Moms? We've got you covered.